May 25, 2011 | 2 Comments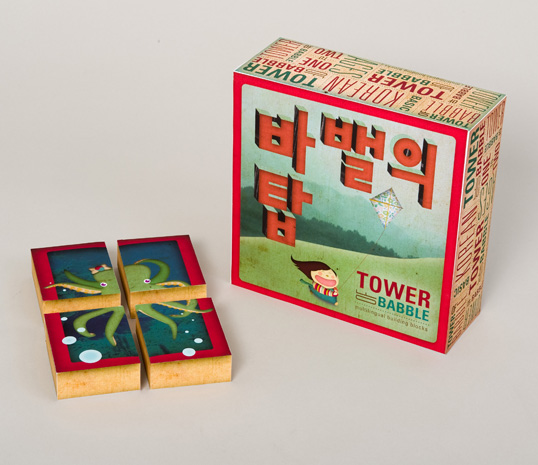 Designed by Monica O | Country: United States
"This assignment was to create a game called Tower of Babble which is a building block game for a language of our choice. I decided to choose Basic Korean for children ages 1-2 that requires them to put these blocks together to form an image. Once it is done, you flip the game pieces to find the corresponding word in Korean and the English translation. I chose to illustrate kid-friendly illustrations and chose a color palette that references the Korean flag."
May 25, 2011 | 6 Comments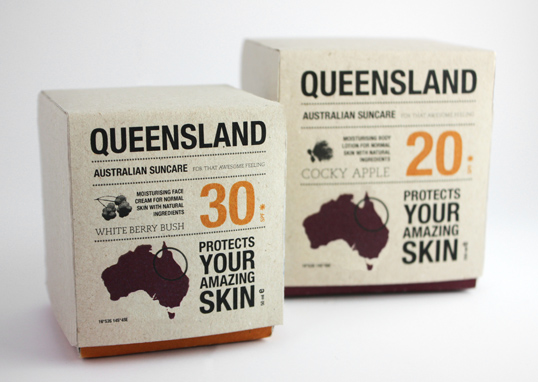 Designed by Hanne Årsnes & Solveig Nordal | Country: Norway
"Queensland Suncare is a fictitious Australian product for the Norwegian market. We created a series of suncare products which focus on natural ingredients and recycled materials."
May 23, 2011 | 1 Comment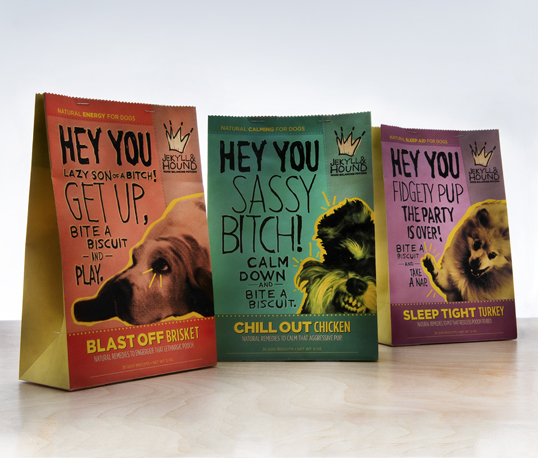 Designed by Matt Smiroldo | Country: United States
"From pesky pup to mopey mutt, Jekyll & Hound is the perfect fix of natural remedies that balance every mood. Your dog will be howling for more."
May 22, 2011 | 2 Comments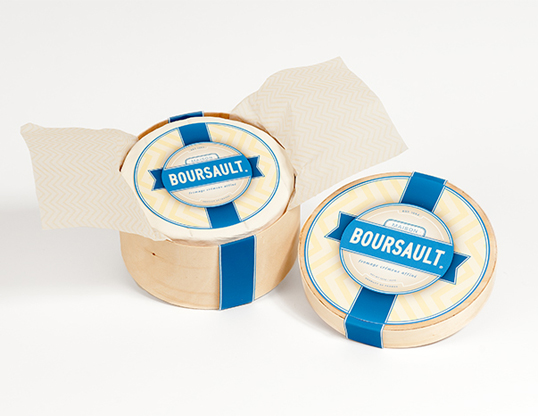 Designed by Samantha Szakolczay | Country: United States
"For this project, students were to choose a brand of brie cheese that they felt needed to be redesigned. I chose Boursault because I felt that the brand logo and packaging was dated and was ill-fitted for such a unique cheese, rich in history.
My design objective was to not only highlight the french aspects of the brand but to also reflect on tradition while applying a vintage, yet contemporary look and feel. Additionally, there was a strong sense to maintain brand equity due to the popularity of the brand."
May 20, 2011 | 3 Comments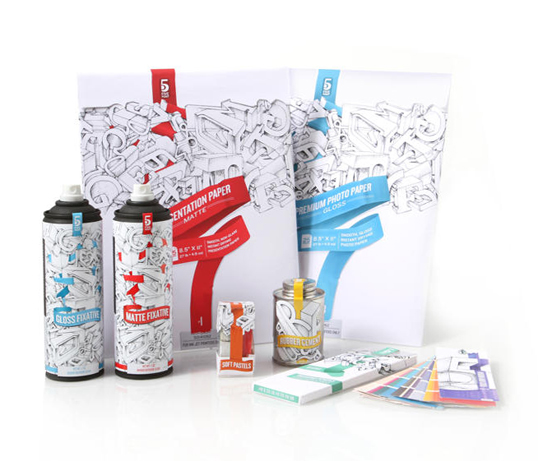 Designed by Ryan Bosse | Country: United States
Five Point art supplies are art products that appeal to the 20 to 40 year old artist. The in-store idea is that the detailed design will immediately catch the eye of any artist, being that every artist is detail oriented in someway. I wanted the design to be unique enough that no matter what isle in the store, when you see the elaborate design you automatically relate it to the great product you bought from Five Point previously, and therefore are inclined to buy more of the product.
The concept: Art is something that leads you through life and makes you look at it in a different perspective than anyone else. The ribbon represents a conceptual path and visual one, leading you from the logo to  the name of the product. The illustration literally represents a variety of perspectives.
May 19, 2011 | 12 Comments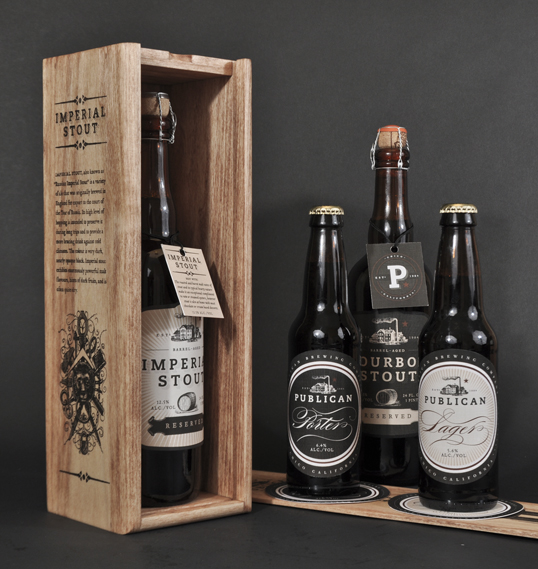 Designed by Daniel Rodriguez | Country: United States
May 19, 2011 | 1 Comment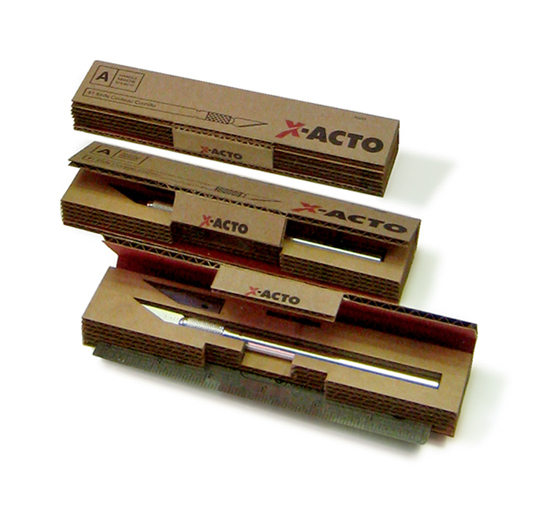 Designed by Joy Lin | Country: United States
"The reusable X-ACTO packaging recognizes the user's every need in terms of transport, storage, usage, and disposal. Additionally, the compartmentalized design ensures that all of your precision tools are safely and conveniently accessible.
Packaging looks as if it could have actually been cut out with an X-ACTO blade. The material is stacked B-fluted corrugated, die cut and printed using soy-based flexographic inks. The packaging is meant to be portable and reusable."
May 19, 2011 | 1 Comment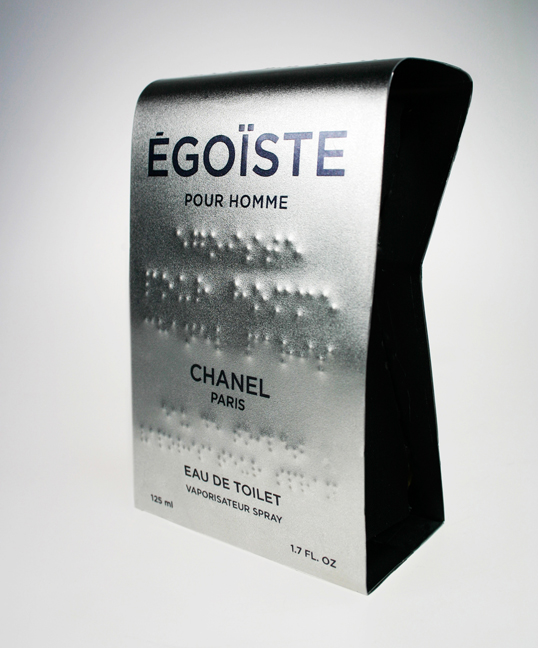 Designed by Madeleine Skjelland Eriksen | Country: Norway
"A package design assignment to make a package for the perfume Ègoiste by Chanel.
The package was to be informative, available and appealing to blind (with braille text), visually impaired and people with regular eye sight.
The package is made out of steal to underline the masculinity and sophistication. The design itself is meant to be clean, and the braille text, along with being inclusive to blind, works as a decorative element in the design."
May 17, 2011 | No Comments
Designed by Derek Vander Griend | Country: United States
"I created this packaging system for Waterbrook Winery in my Cornish College of the Arts Product and Packaging class. Marketed to 21-30 demographic of novice wine consumer this design is intended to instruct new consumers of the flavor and style of the wine by using expressive line/color. Enabling the wine to stand out on the shelf, and on the dinner table."
May 13, 2011 | 6 Comments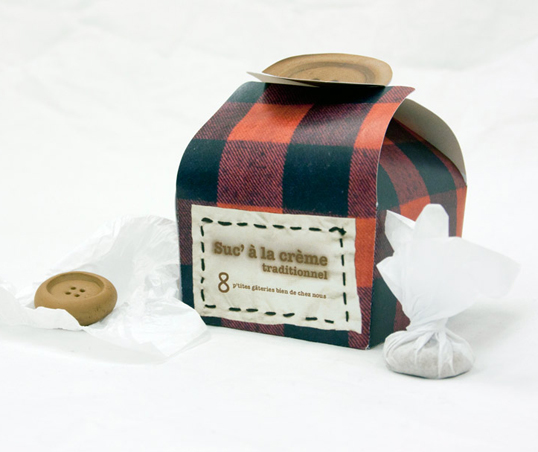 Designed by Camille Brunelle | Country: Canada
"We Canadians have many traditions; amongst them is the sugar cream fudge. Recipes are passed down from generation to generation and remain a staple in our Christmas holidays and also remain a not so commercialized sweet. A simple recipe made from brown sugar and cream, mixed and cooled off before being chopped into cubes like regular chocolate fudge. When it came to the packaging of this traditional sweet, I wanted to stay close to our canadian roots, reminiscent of our past; the lumberjack and hunter jacket. The concept would be that the sugar cream fudge be moulded in the form of the buttons, as if they were the coat's buttons themselves. The outside packaging would represent the manliness of each Canadian and the inside lace would represent the sweet and reassuring aspect of all Canadian women."