May 12, 2011 | 7 Comments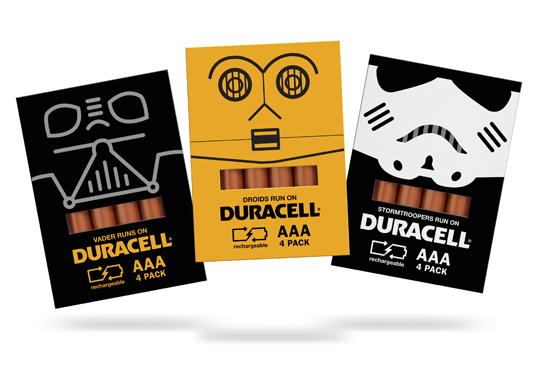 Designed by Spencer Bigum | Country: United States
"The design of the package was created to be simple, bold, and iconic. To make buying a battery, like buying a toy! The traditional package of the battery was reversed to first optimize the amount of space to design on and second, the removal of all plastic needed to be used on the package. A die-cut is made to show the "copper top" and the size of the battery for a visual reference as to what type – AA, AAA, D etc… in addition to the call out on the front of the package. Simple clean typography supports the idea of simple but bold and a new symbol for rechargeable was created to help promote and sell this smarter type of battery."
May 10, 2011 | 6 Comments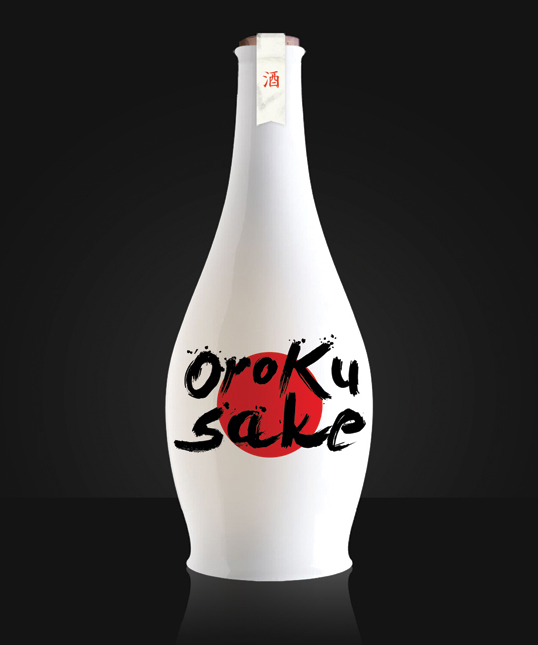 Designed by Kevin Haag | Country: Canada
"Packaging design for a fictional brand of Sake that I came up with that some will recognize as the name of a certain blade covered villain in a popular cartoon about a certain team of adolescent, martial-arts practicing reptiles.
The design is inspired by Japanese calligraphy and zen ideals."
May 5, 2011 | 1 Comment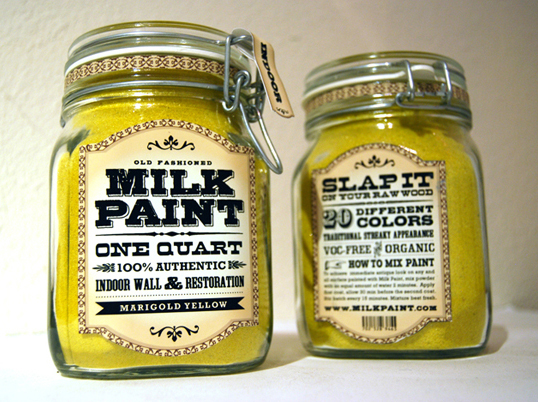 Designed by Dawn Steinbock | Country: United States
"Milk Paint is a dry paint that comes in a powder form. It's history comes from the type of paint that was used on farms and old antique furniture. The paint has an antiqued-finished quality that I expressed through using old wood type style typefaces, and kept it mainly typographic to let the attention flow from the brilliant color and to the labels."
May 1, 2011 | 3 Comments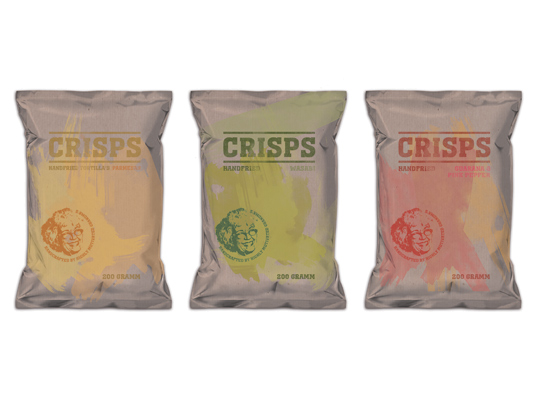 Designed Julian Groll | Country: Germany
"The brief behind this packaging was to create a new brand of crisps with curious and new tastes. I created a story behind the product which is based on grandmas who work from home producing the crisps by hand, (hand cut and fried). The product is organic and high in quality which is echoed in the look and feel of the packaging."
April 30, 2011 | 7 Comments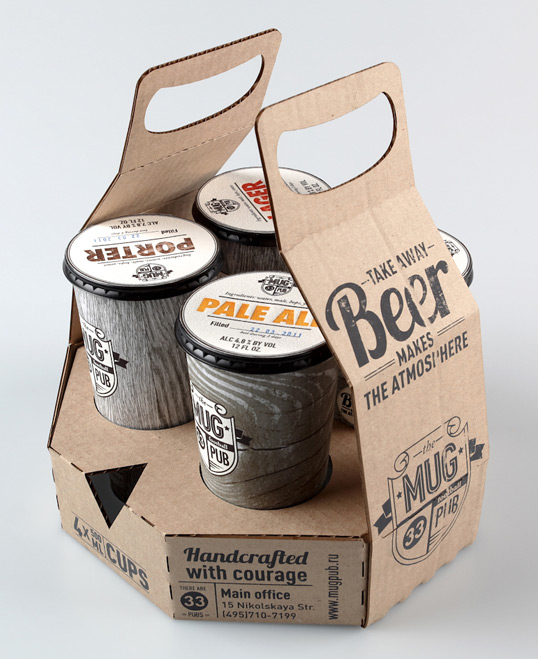 Designed by Ivan Maximov | Country: Russia
"This is the packaging design and re branding for the Mug Pub. Mug is a big chain of football pubs based in Moscow. This pub brews its own beer. It is a new concept for take away beer. Beer is filled into paper cups and a special sticker is put on the top for each to identify the different beers. The new cup combines the form of the traditional beer pint with the sustainability of recyclable paper cups."
April 29, 2011 | No Comments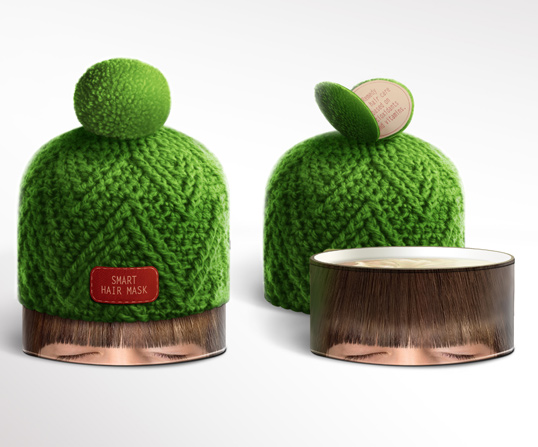 Designed by Kudryavtseva Oksana | Country: Russian
"This is my student design concept for Remendy, a hair care product based on antioxidants and vitamins called Smart Hair Mask. The idea behind this concept is that the product protects your hair like a cap."
April 28, 2011 | No Comments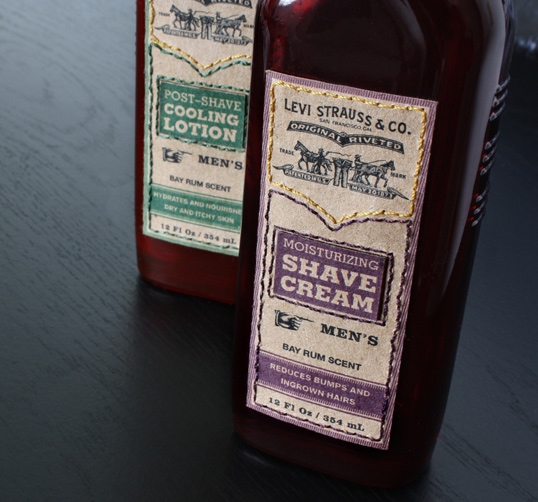 Designed by Lama Khayyat | Country: United States
"We were asked to create men's healthcare packaging for a well-known company for our choice, that didn't have one. I chose Levi's & Strauss.
My focus was on their iconic jean tag. I also used the stitching to my advantage by color coding different bottle products."
April 24, 2011 | 3 Comments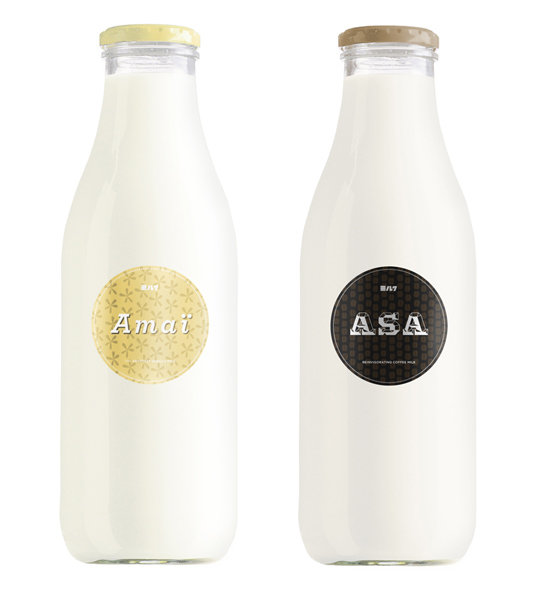 Designed by Michela Monterosso | Country: Italy
"I created a concept series of flavored milk with Japanese names. I imagined these bottles and cartons being sold in a cute artisan shop in Tokyo, maybe along with biscuits and teas.
I chose some Japanese words to represent the feeling of each milk. Amai (meaning sweet) for the vanilla one. Asa (meaning morning) for the coffee flavour milk. Shizuku (meaning drop) for strawberry. Midori (meaning green) for the green tea milk."
April 23, 2011 | 2 Comments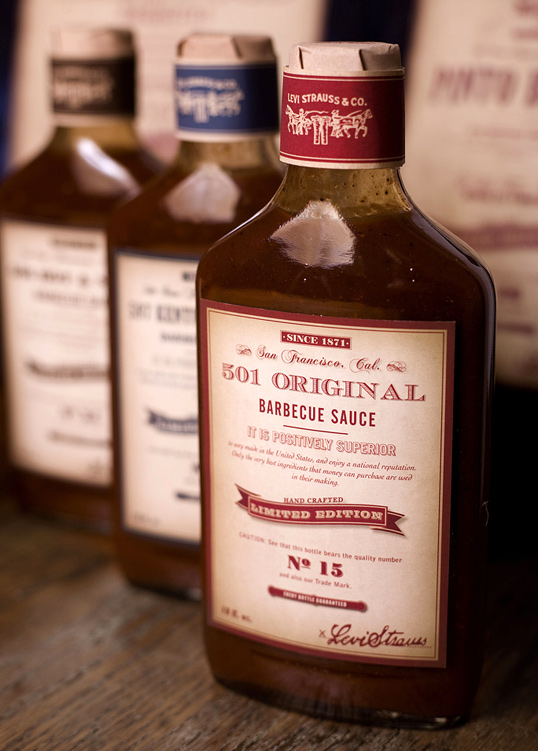 Designed by Sarah Rouse-Higgins | Country: United States
"The Levi Strauss Barbecue Sauce Project was an ode to the roots of the company. Before taking off with denim, they also sold dry goods. I used gold rush era advertisements as the inspiration for the labels. It was important to maintain the look of the company during that time while re-marketing it for a limited edition line of barbecue sauce."
April 21, 2011 | 4 Comments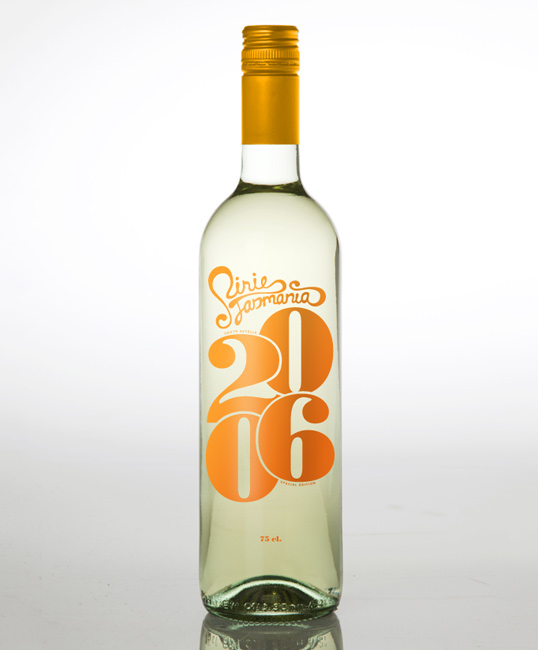 Designed by Magnus Henriksen & Amandus Bjerk | Country: Norway
"Pirie Tasmania is a wine producer located on the northern part of the Australian island Tasmania. The environment surrounding the vineyards are a beautiful mix of mountains, forests and rivers.
The typography-based decoration is inspired by the organic environment surrounding the vineyards."