February 24, 2010 | 10 Comments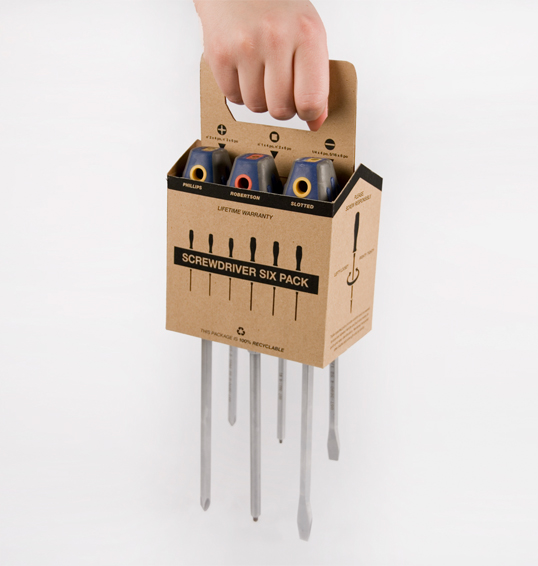 Designed by Cory Ingwersen | Country: Canada
"This class project was an investigation of how to create a more user friendly package for a set of six screwdrivers. The screwdrivers are easily accessible from the 'open' slots that indicate the tools name, shape, and size (for quick and clear identification). Reinforced craft paper was used with a one color (100% black) print job to give the overall design a raw and industrial feel, and also cut production costs."
February 20, 2010 | 5 Comments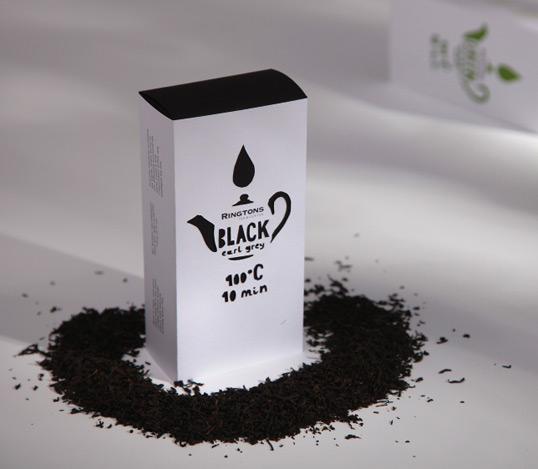 Designed by Dimitri Moruz | Country: Russia
"Brief is to design the packaging for a new line of organic loose teas (not a live project, tea company is Ringtons tea). Things to consider were: to have packaging eco friendly, to communicate the feel of it being exclusive, limited loose tea; try to appeal to young professionals. Solution is incorporating die-cut technique, which brings both: exclusiveness and it is saving on ink, while paper used for the outer layer is made of recycling materials."
February 14, 2010 | 8 Comments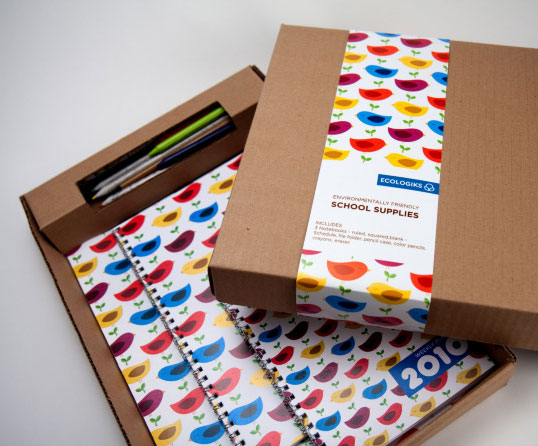 Designed by Marisa Torres | Country: Canada
"Ecologiks is a line of eco-friendly school supplies. Made with recycled and post-consumer materials, Ecologiks presents an alternative to unsustainable, generic or brand name, or otherwise dull school supplies. The brand is inspired and manufactured for children. The package offers a full range of products—mainly school supplies. We intend to offer variety packages that include notebooks, pencil cases, calendars, and other stationery."
February 11, 2010 | 12 Comments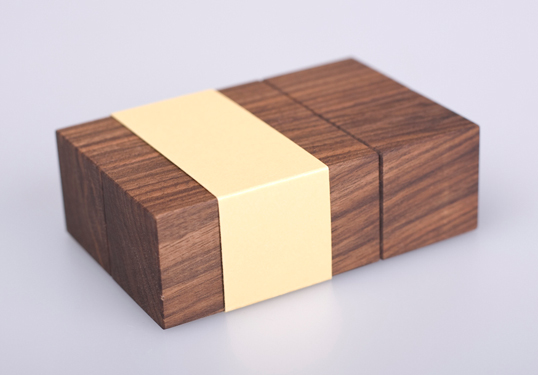 Designed by Gerlinde Gruber | Country: Austria
Thanks to Gerlinde for sending in her very lovely conceptual design for jewelry packaging. We're loving the approach. The paper sleeve offers excellent opportunities for branding and labeling, and the size of the box creates a larger, more substantial product out of a small piece of jewelry.
"This packaging is made of six identical wooden cub
es made of oiled nutwood. A leather hinge provides the opening function, a paper loop is used as closure. KLOTZ is not only for protecting the jewelry, but also for presenting it! The whole packaging is made out of natural materials and is 100% biodegradable."
February 11, 2010 | 5 Comments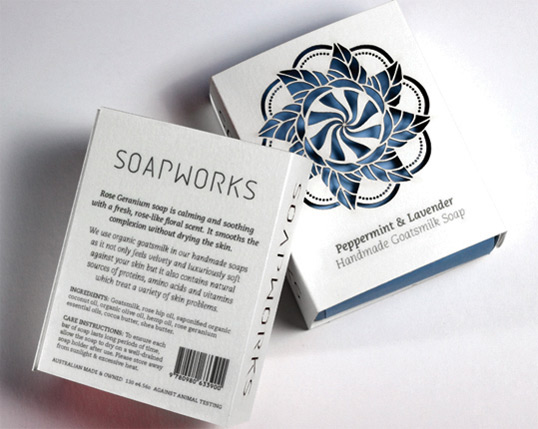 Designed by Lucy Hargrave | Country: Australia
"Designed in collaboration with Josh Tatarynowicz, these packages were for a handmade goats milk soap company. We created four intricate Mandala patterns based on the natural ingredients used in each soap flavour; like peppermint leaves, rose petals & lemon slices. The patterns are laser cut out of card and allow for the soap to be smelt through the packaging."
January 22, 2010 | 12 Comments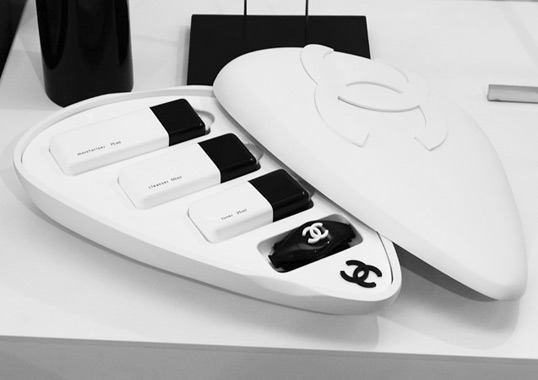 Designed by Ryan McSorley | Country: United Kingdom
"The skincare market is growing year after year. We see more and more skincare procedures, products and brands becoming available to us, and we are under constant pressure to look younger than we are. Where does it stop? And what does the future look like for skin?
January 12, 2010 | 4 Comments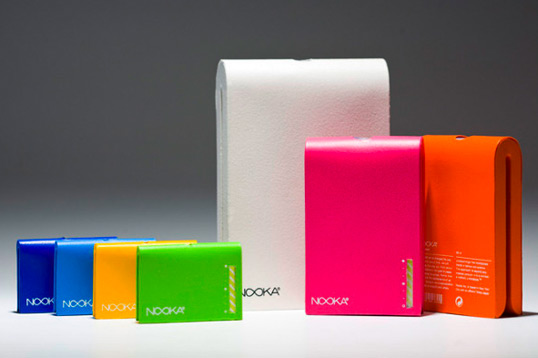 Designed by Jon Patterson | Country: United States
"The project involved a creation of a skincare line for an existing company, non-affiliated with skin products. I chose Nooka because of the idea of re-conceptualizing the current world we live in. The result is a reinvention of designing bottles that are functional for the urban cities most of the consumers live in. Bottles, although functional, need to be transportable/ and why shouldn't they be wearable? On top of that, they must have purpose. I wanted to break the traditional rules of what skincare products are, and began to design what they should be.
January 11, 2010 | 2 Comments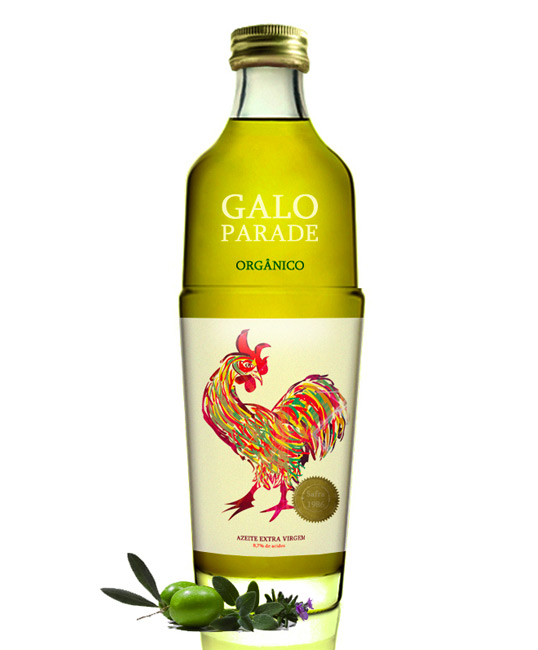 Designed by Thiago Calza | Country: Brazil
Illustration driven student work from Thiago Calza for Galo Parade organic olive oil.
January 4, 2010 | 4 Comments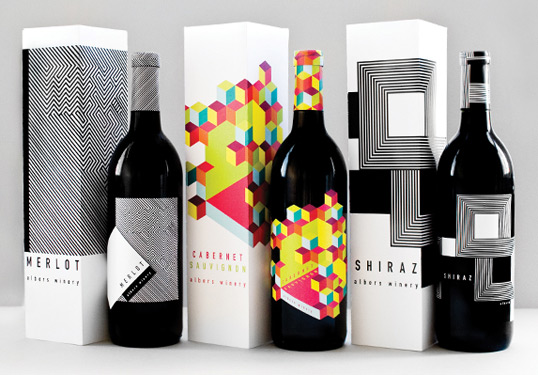 Designed by Meeta Panesar | Country: United States
"The design is inspired by the colors and designs of Joseph Albers and the Op Art movement. The usage of the rectangular elements reflects Alber's "Homage to the Square," a series of paintings begun in 1949."
December 29, 2009 | 2 Comments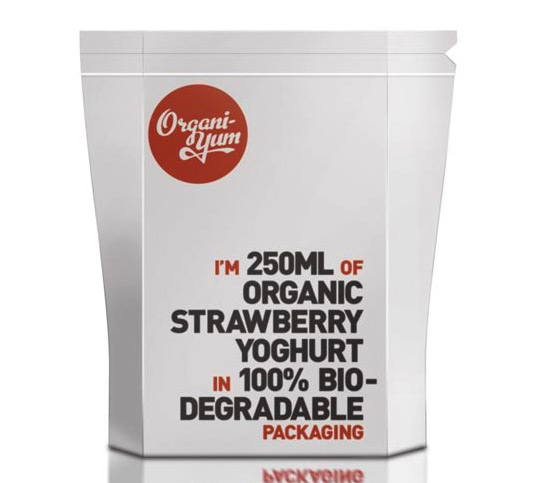 Designed by Timothy Batterham | Country: Australia | Fonts: Metroscript (modified), FF DIN
"The brief was to brand and design packaging for Organi-yum. The brief stressed the need for packaging that suited its organic style. This is a Rendering of the yoghurt design, a PLA plastic (biodegradable plastic) film design with a tear top and zip lock to re-seal."