July 11, 2009 | 1 Comment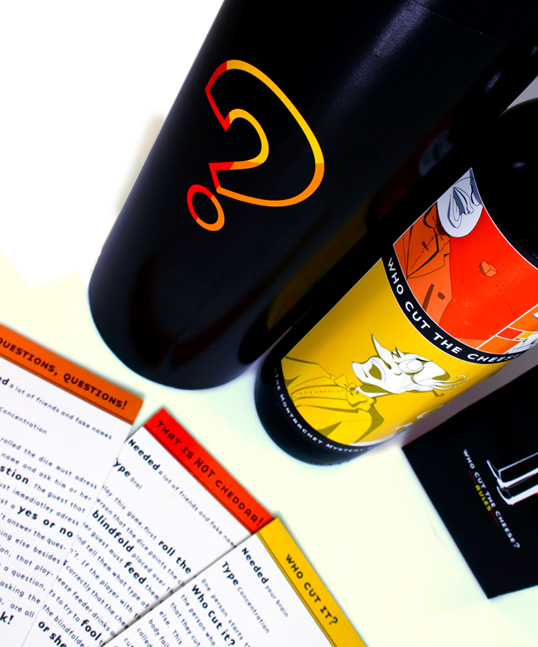 Designed by Jason Lorne Giles | Country: United States
Jason is a recent graduate of the Pennsylvania State University graphic design program.
"Who Cut The Cheese?: The Montrachet Mystery Game" is a self-promotional wine game that offers a new perspective to the wine drinking experience. The wine would be sent out to clients on Blame Someone Else Day, which is the first Friday the 13th of the year. Players would spin the wheel and choose the character card's rules that accompany each color. All characters were named after stinky cheeses and each has his/her own back story. The rules revolve around accusing people of various things or cheese/wine tasting."
July 9, 2009 | 4 Comments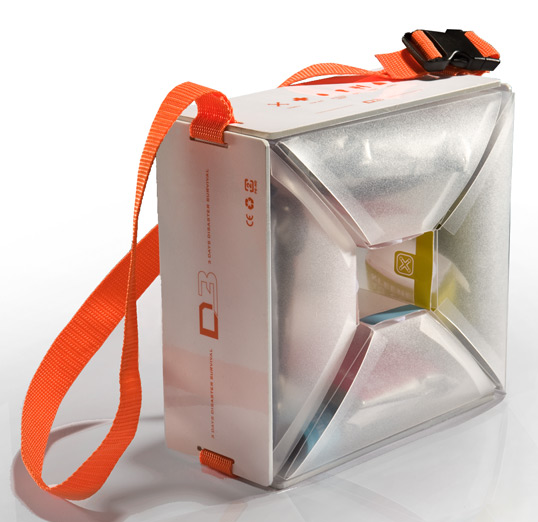 Designed by Angela Wang | Country: United States
Great work from graphic design major Angela Wang who is currently studying at Art Center College of Design.
July 2, 2009 | 3 Comments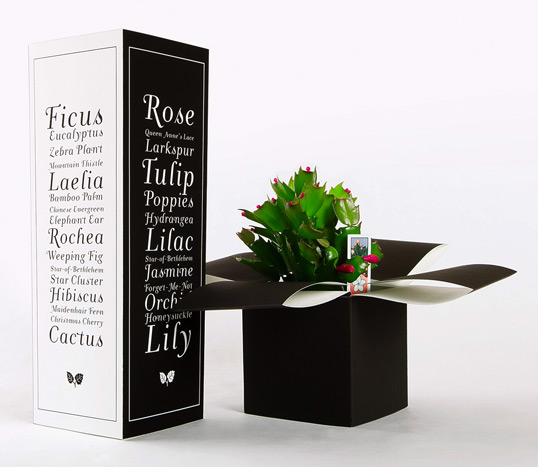 Designed by Jessica White | Country: United States
Jessica White is a student at the Maryland Institute College of Art, studying graphic and environmental design.
"Fresh Flowers: My goal was to create a sturdy and intriguing package for flowers and plants for easy transporting. The plastic wrap fresh flowers are placed in today don't protect the plant's fragility. It also doesn't support a base in which you can easily travel it from one place to another, especially in your car! I choose to make the color palette black and white not only for simplicity but to allow the colors of the flower to pop!"
June 19, 2009 | 1 Comment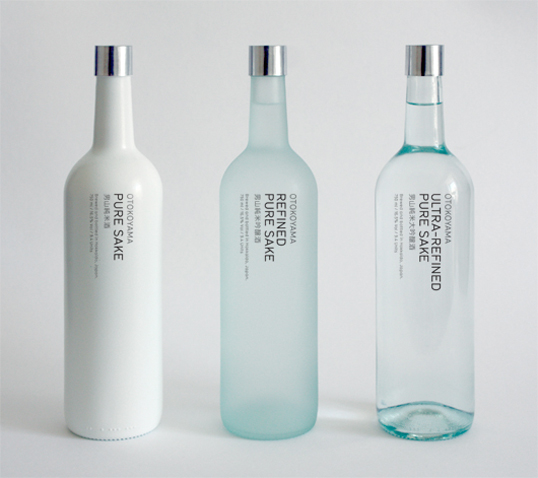 Designed by Jamie Conkleton | Country: United Kingdom
Beautiful packaging concepts from this recent graduate.
"The aim of this project was to produce a simple range of sake aimed at a western audience. By limiting the range to the three basic varieties and eliminating the confusing Japanese terminology my intention was to make it as clear as possible. To produce the different grades of sakes the rice grain is polished to remove the proteins and oils from its exterior. The more the rice is polished the better the outcome. This process of refinement is high-lighted through the decreasing opacity of the bottles."
May 25, 2009 | 6 Comments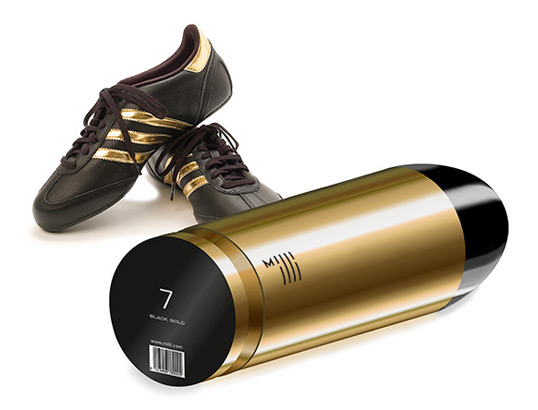 Designed by Jenny Kim | Country: Canada
Recent Capilano University graduate Jenny Kim sent in one of her projects.
"The name Milli is short for 'millimeters,'  the unit that measures the size of bullets. It is also short for 'millisecond,' which is often the margin of victory in a foot race. The shoe is placed inside a bullet-shaped box, a symbol of power and speed."
May 10, 2009 | 2 Comments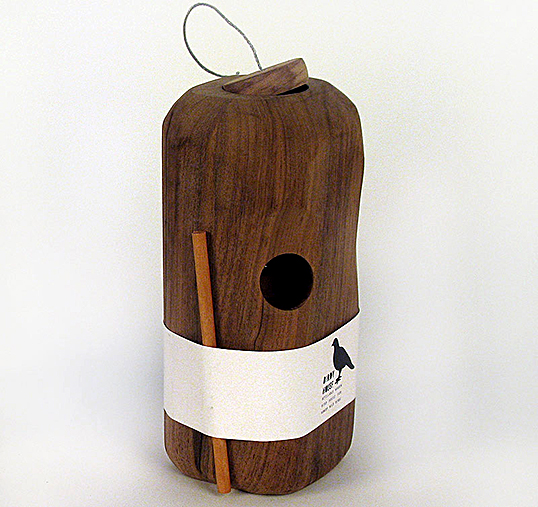 Designed by Azul Amuchastegui Bari | Country: Canada
"Azul's concept turned out to be both an object and a simple packaging to wrap pieces together. The walnut bird perch is separate to the seeds container and wrapped with a simple belt of paper. The food is available in a nice bird shape widowed box."
May 3, 2009 | 4 Comments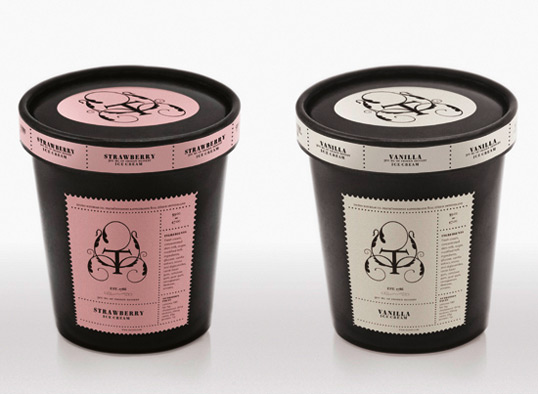 Designed by Shon Tanner | Country: Canada
Yet again, more work from the IDEA program at Capilano University.
"This high-end ice cream is named for the southernmost Swiss Canton that juts into Italy. Ticino embodies both the perfection and grace expected from the Swiss and the Italian love of food flavoured with joy."
April 23, 2009 | 1 Comment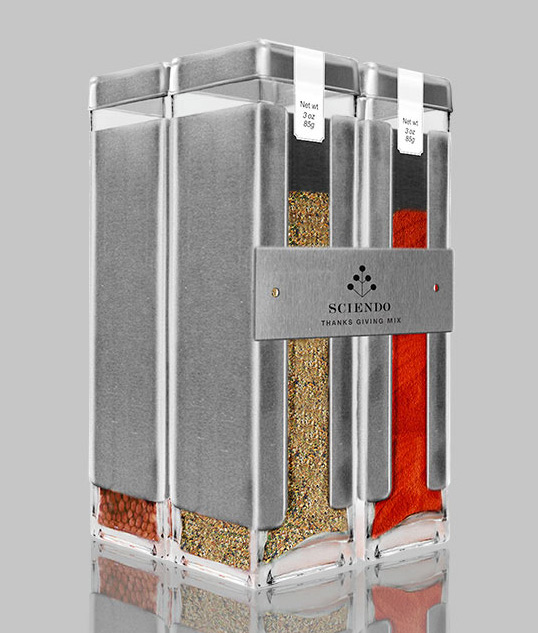 Designed by Lexane Rousseau | Country: Canada
Capilano University IDEA graduate Lexane Rousseau sent us this lovely work.
April 21, 2009 | 1 Comment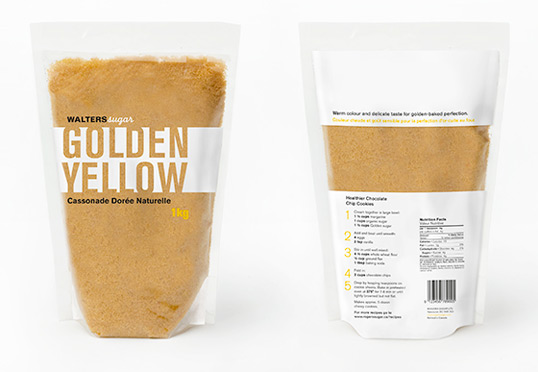 Designed by Felicia Hildebrandt | Country: Canada
Recent Capilano University IDEA graduate Felicia Hildebrandt sent in a few of her projects.
"This package redesign solves the problem of flimsy bags of brown sugar that spill easily. Walters Sugar resealable bag stands on its own and reduces clumping and spilling. Simple typography and design reflect ease of use and showcase the golden sugar."
April 18, 2009 | 13 Comments
A few students in Package Design BFA who are studying at the Fashion Institute of Technology in New York sent us their work.