December 13, 2012 | 2 Comments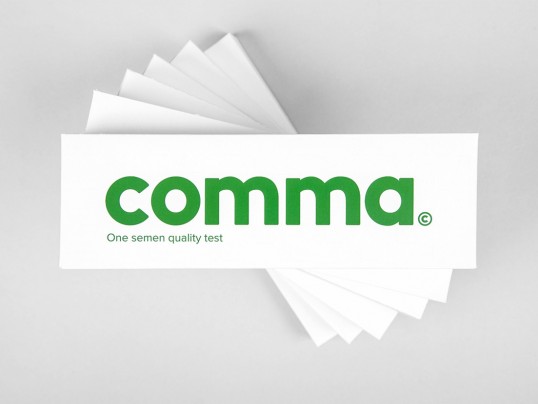 Designed by Caroline Rosenkjær, Casper Holden, Christina Stougaard, Nicolai Henriksen & Thorbjørn Gudnason | Country: Denmark
"A small entrepreneurial company from Denmark is currently preparing to launch a new innovative mens product, a semen quality test for home use which indicates the semen mobility with 98 % accuracy! The appearance and use of the product is similar to a pregnancy test.
We went after a minimalist no-bullshit package design, which gives the consumer nothing but the relevant. Furthermore will the package design be a necessary part of the advertising concept."
December 11, 2012 | 2 Comments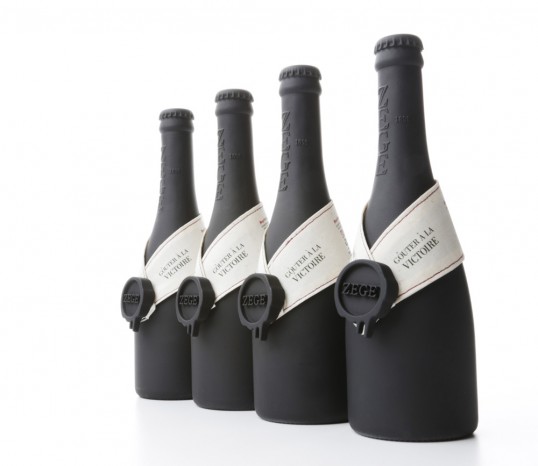 Designed by Aveline Gunawan | Country: Australia
"Bottle and 4 pack design for a premium Belgian beer. The aim was to differentiate the brand and packaging from other Belgian beers.
ZEGE is Dutch for victory. This premium Belgian beer was made to reminisce King Leopold's triumph. The labels were designed to resemble a medal and the black bottle adds a strong and elegant look to the brand.
The labels were printed in cotton and sewn together. The wax seals were 3d printed using resin as the material.
The four pack design reflects the king's chair with the quote laser printed on the wood: "Goûter à La Victoire" which means 'Taste the victory'."
December 4, 2012 | 3 Comments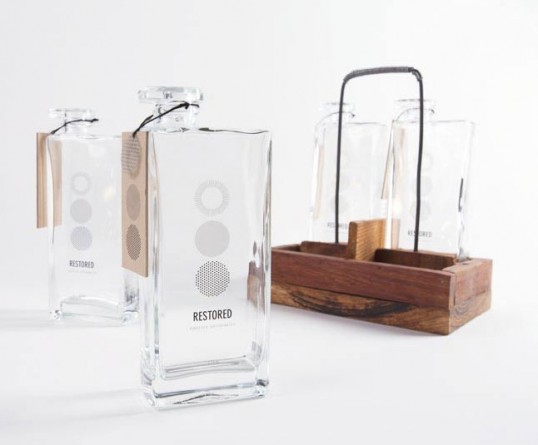 Designed by Morgan Sterns | Country: United States
"The Restored water identity and packaging concept was strongly influenced by the process of taking highly treated wastewater that would have previously been discharged into the Pacific Ocean and purifying it using a three-step advanced treatment process. My main objective was to create a brand that would be a blueprint for water agencies throughout the world in order to help solve local water supply issues.
The logo and identity concept was inspired by patterns found in groundwater filtration systems while the packaging concept inspiration came from mixing clean lines with stainless steel, glass, and recycled wood materials. The final system resulted in the creation of a line of reusable water canteens that convey a modern and minimalistic approach to design while still functioning as a piece of art in the household."
December 3, 2012 | 4 Comments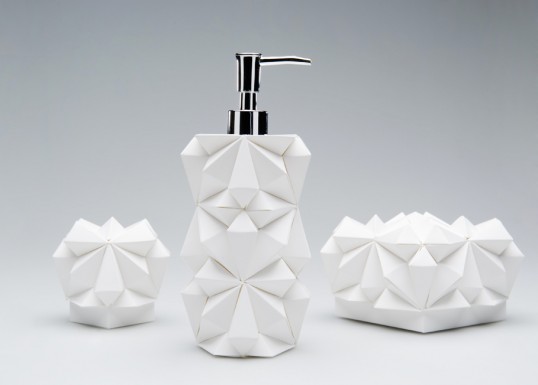 Designed by Carolin Boström | Country: Sweden
"Diamond is a concept collection of beauty and health care products. These packages are made to show how much you actually can do when you challenge the material. This project was made for the recreate packaging competition that Stora Enso and the Alto University hosted."
November 29, 2012 | No Comments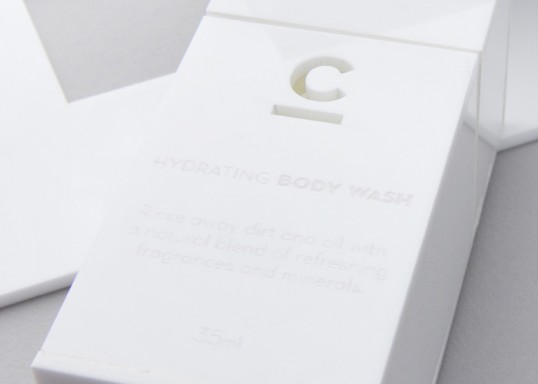 Designed by Daniel Diaz | Country: Australia
"The Prince Hotel is one of Australia's leading boutique hotels situated in St Kilda, Melbourne. The hotel's interior is a collaboration of art, sculpture and designer furniture. C bathroom amenities combines elements of the hotel's modern interior design, giving the clientele a exclusive bathroom amenities range perfectly considered to compliment the interior decor and style."
November 24, 2012 | No Comments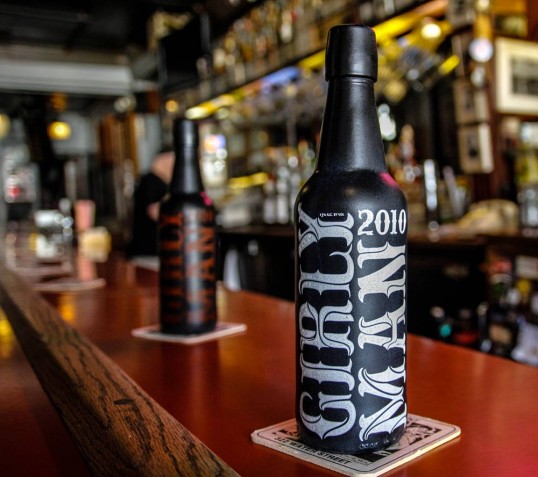 Designed by Justin Smith | Country: United States
"Girly Man Wine is a cork top pint that fits at the pub.  A beverage series created for my packaging design class at University Wisconsin Stout that disrupts typical packaging style of wine.  To be found in the typical six pack or variety packs."
November 6, 2012 | 1 Comment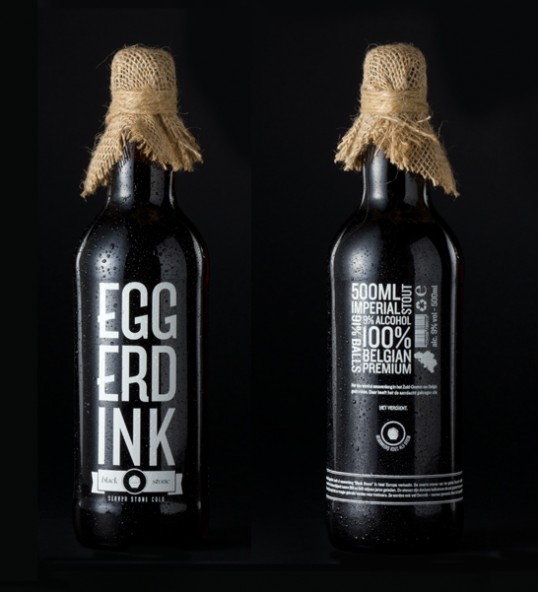 Designed by Magnus Eggerdink Wittersø | Country: Australia
"For generations the Eggerdink family has been exporting "Black Stone" to all corners of Europe. The black rocks from the Doornik area date from the Carboniferous Period 359 to 345 million years ago. The black stone is a dark limestone which takes a polish. It is also hard enough to have been used locally for pavements and kerb-stones. It is sometimes called Doornik marble, though this is geologically inaccurate. Enjoyed by people from the south east corner of Belgium for centuries and finally the attention it needs. And deserves."
October 26, 2012 | 2 Comments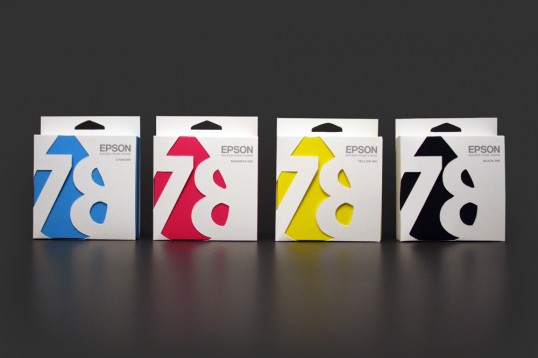 Designed by Ali Prater | Country: United States
"These are concepts I created for a new Epson ink cartridge packaging. I wanted them to have a clean and elegant disposition as well as a unique exterier, both of which distinctly separates them from their competition."
October 23, 2012 | 1 Comment
Designed by Clara Tan | Country: Australia
"Zenne is a new, premium brand of organic lambic made in Pajottenland, Belgium. It is named after the Zenne river valley where the yeasts that grow there help ferment the beer through a process called spontaneous fermentation. Elements that hint of a small, handcrafted boutique brewery are added in the design to tell the story of the brand/product."
October 19, 2012 | 21 Comments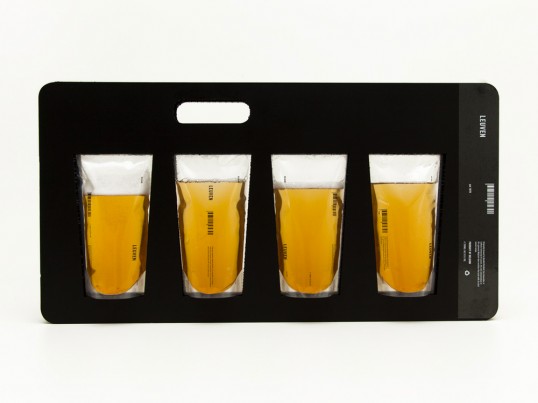 Designed by Wonchan Lee | Country: Australia
"Belgium. Premium. Beer. Those are the three words I had to keep in mind while designing the range.
The aim was to differentiate the brand and packaging from other market competitors as well as clearly communicate and maintain its identity; Premium Belgian beer. 
With the understated colour palette throughout the design the colour of beer creates great contrast and stands out.
Not only the material used in the package is lighter, but also more economical than widely used glass, therefore has advantage to both cost and shipping."