June 16, 2012 | 1 Comment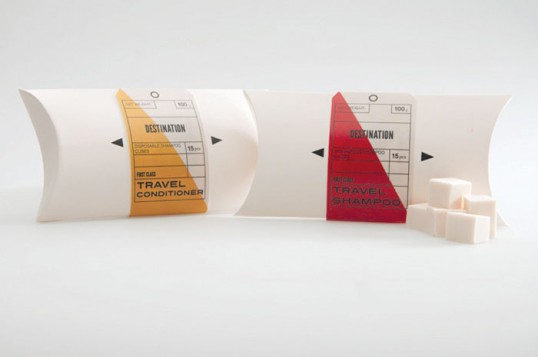 Designed by Lina Sponberg & Linn Andersson | Country: Sweden
"Package solution for travel shampoo and conditioner, created for Stora Enso's competition "Package Recreated", open to selected universities and art academies around the world. 
The assignment was to design a primary package for a cosmetic product, and the package had to be made out of carton."
June 8, 2012 | 3 Comments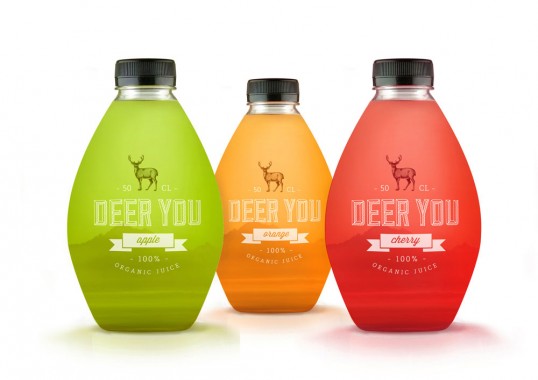 Designed by Mara Rodriguez | Country: Spain
"Deer You is a new honest brand based on an organic cultive that keep the natural properties of our fruit and save it from pollution and synthetic ingredients.
Deer You, a real and reliable fruit juice.
The brand as an stamp, tries to give quality to the product, but with a nowadays style, cause we don't want it to be an old fashion juice. Also the mountains on the background gives to Deer You Organic Juice a different and atractive feeling. The bootle tries to represent a canteen bottle, which people used to carry to adventure trips, or to a cabin in the middle of nowhere, so it help us to transport our minds to a fresher air place."
June 6, 2012 | 5 Comments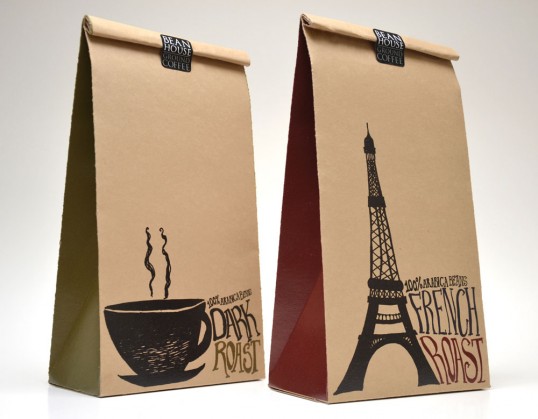 Designed by Lina Sponberg | Country: Sweden
"The assignment was to create a fictive coffee brand of fine edition ground coffee."
June 5, 2012 | 5 Comments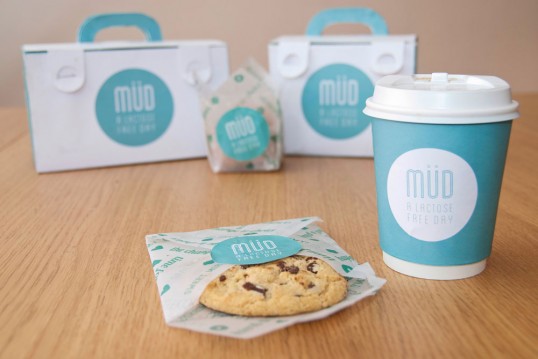 Designed by Mara Rodríguez & Beatrice Menis | Country: Spain
"The aim of this project was to design a packaging for take away. Nowadays there are infinite types of fast foods which offer take away, that's why we chose to narrow it down to a special sector of the market. We chose to focus on lactose intolerance, offering take away dairy-free breakfasts! At Müd we offer cupcakes, donuts, cookies and loaf cakes which you can combine with coffee, tea or hot chocolate and everything is without lactose!Feel free to add any type of dairy-free milk that you want such as almond, rice, oat, etc.We offer two different packagings, one for the combination of coffee and cookie/loaf cake and a bigger one of coffee and muffin/donut.Everything comes with two different kind of stickers, both applied on the sides of the packagings, ones with what there's inside of the packaging and the other ones with emotional sentences about your mood. Finally we wanted to create a brand specialized in dairy-free products but with a modern graphic style which could easily reach to a bigger target."
June 5, 2012 | 4 Comments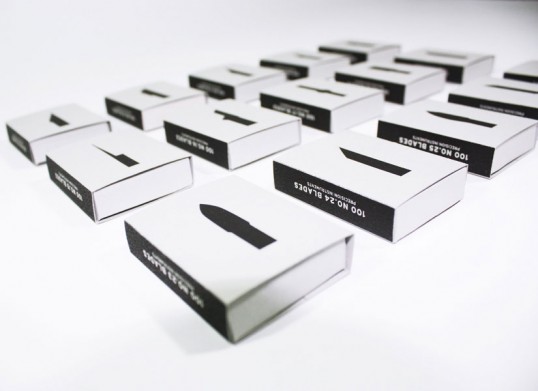 Designed by Heesang Lee | Country: United States
"I usually purchase 100 blades set for myself  because it is convenient as it lasts more than one year. Most people usually use #11 blade, but there are 14 more different type of blades and we need a different kind of blades in occasion. I found information on the package is hard to interpret because it is explained as a small diagram placing in the bottom. My focus on this new design is consumers can easily know what they need at a glance. Firstly I redesigned X-Acto logo. The 'X' is a stenciled letter that becomes a symbolic mark for X-Acto knife. Then I simplified information of the package, the numbers in the center are the blades number, and the back illustrations show the shape of blades."
May 24, 2012 | 6 Comments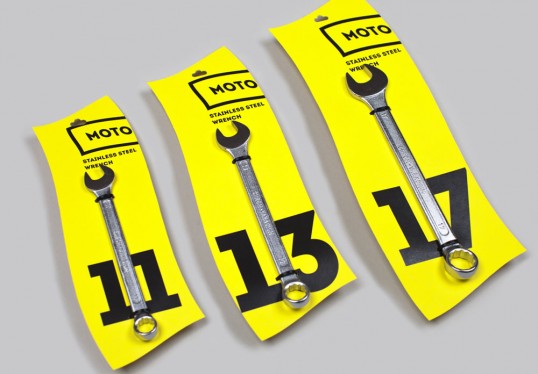 Designed by Thorbjørn Gudnason | Country: Denmark
"Motozone is a fictitious company that is specializes in high-end auto parts. A company which strays away from discount products and appeals to serious car enthusiasts. The Motozone logo works a bit differently as the word after "Moto" changes depending on the product. Motopart – Is the private label of Motozone – a wide range of quality products, made to ensure the customers long lasting use. This showcased material is the wrench tool line, which changes size depending on the size of the wrench."
May 22, 2012 | 4 Comments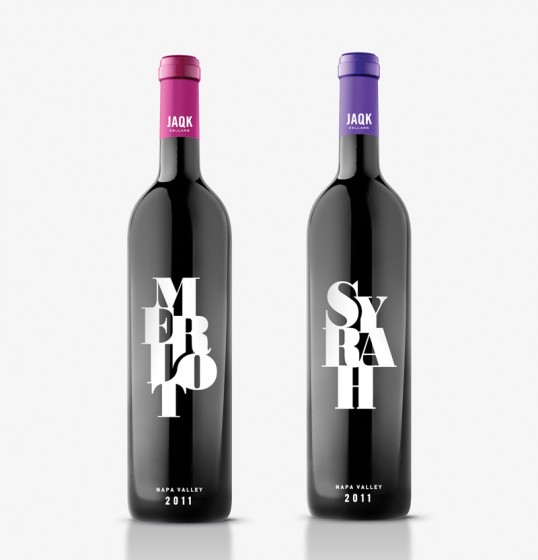 Designed by Viet Huynh | Country: United States
"The goal of this project is to redesign wine labels for the Napa Valley Collection of JAQK Cellars – a new wine company in the Bay Area, California. JAQK Cellars wines are known for their beautiful and simplistic illustrations of their labels. However, the visual approach for this project focuses more on typography. Simple yet elegant type treatment is the focal point of each label.They maintain the high class look of the brand and also help customers find the type of wines they're looking for at a glance."
May 18, 2012 | 4 Comments
Designed by Ben Suarez | Country: United States
"I wanted to take a different approach to skateboard product packaging and make them a bit more mature and clean. I strayed away from the usual bright and flashy style that we are used to seeing and created it with more of an industrial and ever so slightly grunged up appearance."
May 16, 2012 | 7 Comments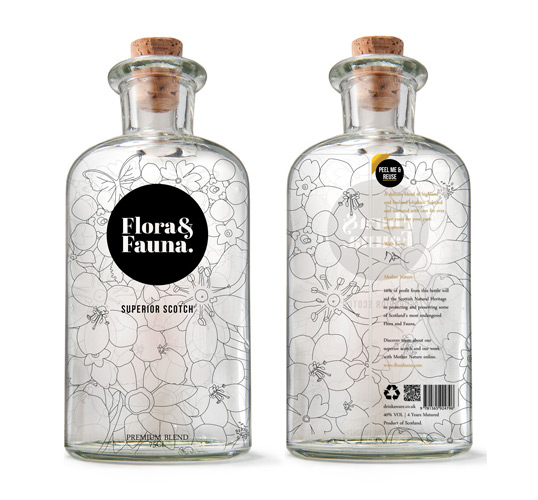 Designed by Dan Hinde | Country: United Kingdom
"D&AD challenged students to create a new brand of Scotch whisky, this included naming the brand, an identity design, packaging and a container. My response is Flora & Fauna, a Superior Scotch inspired by the Miracle of Mother Nature."
May 13, 2012 | 2 Comments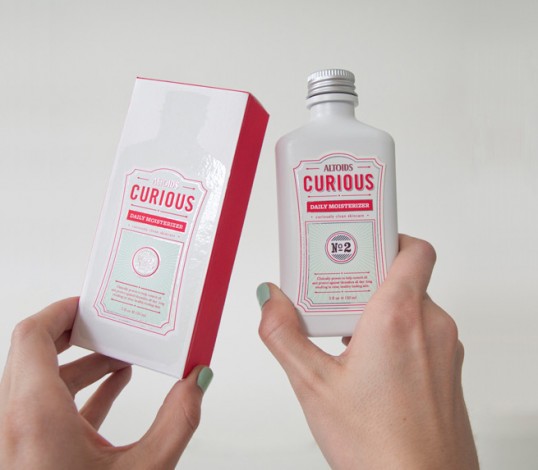 Designed by Samantha Szakolczay | Country: United States
"For this conceptual project, students were to chose a pre-existing and well-known brand and develop a line of skin care products. The key factor in deciding upon a brand was that it was not currently affiliated with a skin care line of products. The challenge was then to maintain equity within the brand and translate that into skin care.
Altoids has always been a product meant for a mass audience of both men and women. As a largely popular breath mint in the United States, the mint product is slightly more expensive than the average breath mint price. In maintaining such characteristics, Curious is a skin care product that is clinically proven to cleanse and refresh the skin. The product is meant for both men and women and offers skin care products that clean, treat, and sooth the skin."