May 7, 2012 | 3 Comments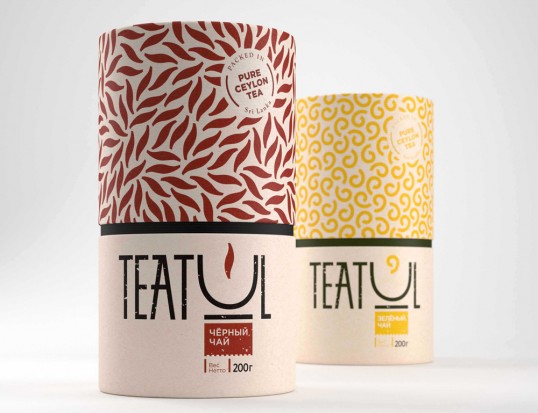 Designed by Katerina Teterkina | Country: Russia
May 3, 2012 | No Comments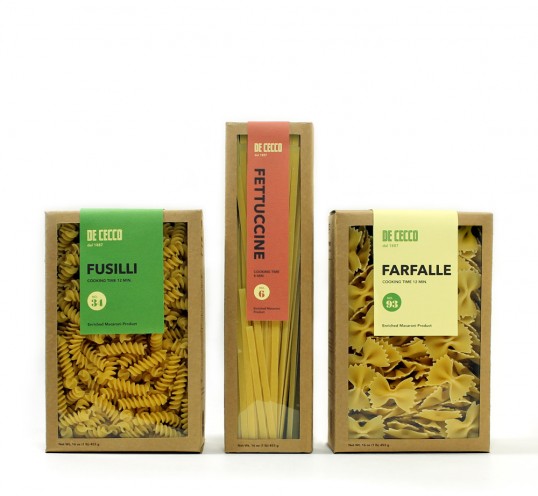 Designed by Melanie Chernock | Country: United States
"One of our assignments was to redesign the packaging for De Cecco, a famous brand of pasta. The brand takes pride in their high quality pasta and Italian heritage. Because De Cecco is so well known and familiar to many, I decided to keep the original logo to offset the very modern redesign. A large window was chosen to emphasize the product while the rustic box and sticker label mimic the homemade packaging of fresh pasta."
April 27, 2012 | No Comments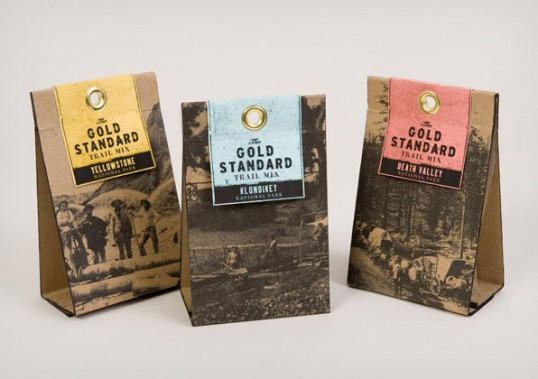 Designed by Mike L. Perry | Country: United States
"Trail mix packaging for three of the most popular mountains durring the Gold Rush. Packaging includes a thick cardboard outer layer to protect the mix inside along with a heavy duty grommet so that you can attach the mix to your carabiner for your hike."
April 24, 2012 | 8 Comments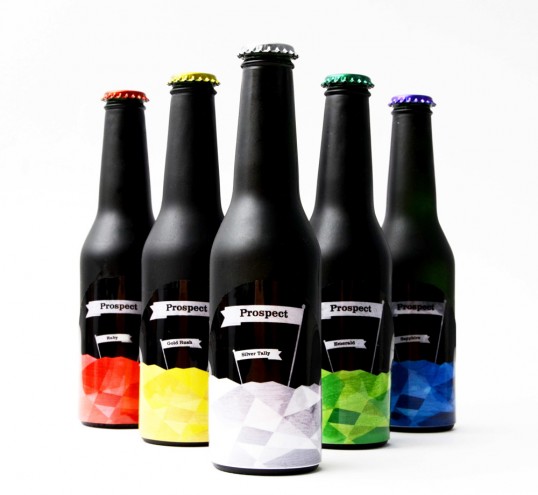 Designed by Matthew Melling | Country: United Kingdom
"In the 1840's thousands of people flocked to America in search of gold. My rebrand is based on the idea of discovering rare and valuable minerals, hence "Prospect Brewery". The box appears to be a wooden crate full of rocks or coal. 6 small holes give the viewer a glimpse of the product inside. The bottles are painted in matte black to represent the rocks in which the minerals would have been found. The labels have a glossy finish and the design represents the crystal form of rare raw materials. The customer will discover 6 new beers for the first time with a sense of curiosity, and the award winning beer inside will not disappoint."
April 18, 2012 | 4 Comments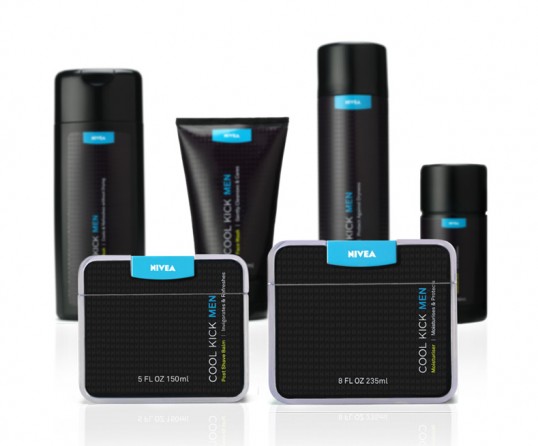 Designed by Chul Lee | Country: United States
"The New Cool Kick line from Nivea helps redefine the competitive landscape with a more comfortable and confident approach that is demanding by today's savvy audience."
April 13, 2012 | 8 Comments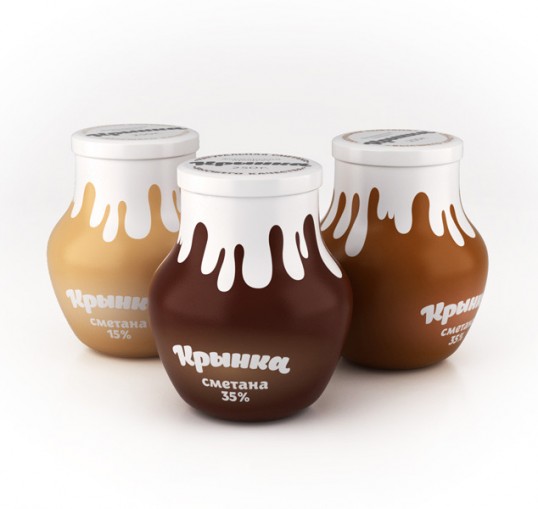 Designed by Pavel Kulinsky | Country: Russia
"Student concept for coffee cream packaging. The name "Krinka" is Ukrainian for a jug of milk or cream. I thought that the form of traditional Ukrainian jug would be a nice package form."
April 11, 2012 | 2 Comments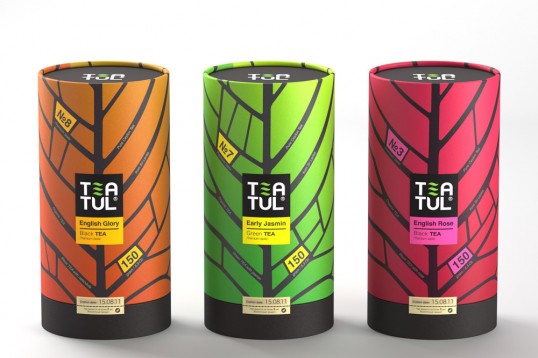 Designed by Pavla Chuykina & Ann Moiseenko | Country: Russia
April 9, 2012 | 3 Comments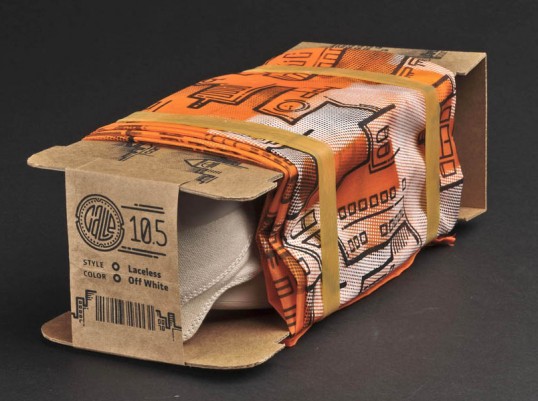 Designed by Jesse Lindhorst | Country: United States
"Calle, in Spanish, means "Street." This brand of slip-on street soccer shoes is the first of its kind. My goal for the redesign of this brands packaging was to capture its unique feel as a sleek street shoe, while still incorporating the power and precision of soccer. The metropolis illustration that spans across most of the package elements is meant to represent any city, from the feel of the busy downtown skyline to the sprawl of suburbia.
The structure is simple, made of one small piece of cardboard, wrapped in a bright flag for vivid visual appeal, and strapped tight with rubber clamps. The unconventional build of the package makes the experience of opening the box something the customer won't soon forget, especially once they feast their eyes on monstrous illustration strewn across the flag. This flag can be pinned up in a room or even hung on a fence to make the perfect target for a street soccer goal. The only piece of post-consumer waste that comes from this package is the small cardboard structure, which can simply be recycled.
Refine your skills in the street."
April 6, 2012 | 10 Comments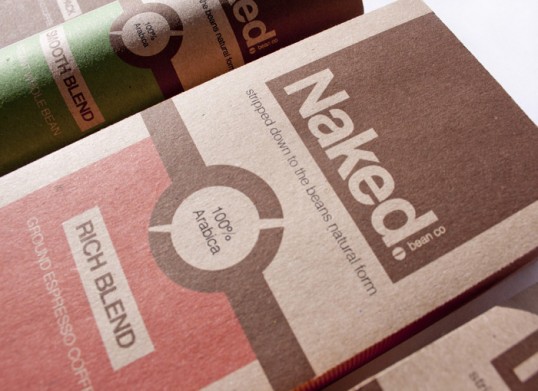 Designed by Samantha Hartill | Country: United Kingdom
"Coffee beans go through a rigorous process to be 'stripped down to their natural form.' Therefore, by the end stage of the process – the bean is 'Naked.' This is the rationale behind the name, theme and strap line of this coffee brand.
Coffee is a drink favoured by an adult audience. Therefore, the theme and copyright behind this brand will appeal and be understood by the intended audience."
April 5, 2012 | 2 Comments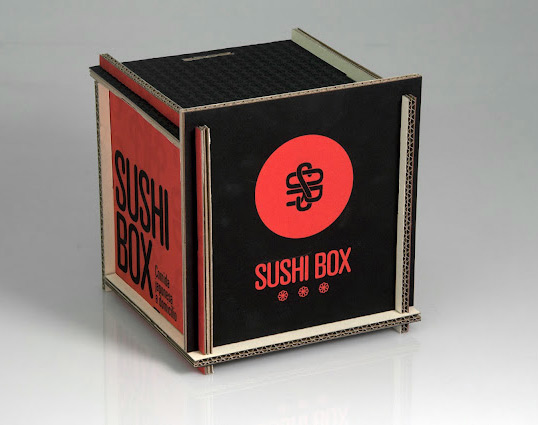 Designed by Sergio Ortiz Ruiz | Country: Spain