January 24, 2011 | 6 Comments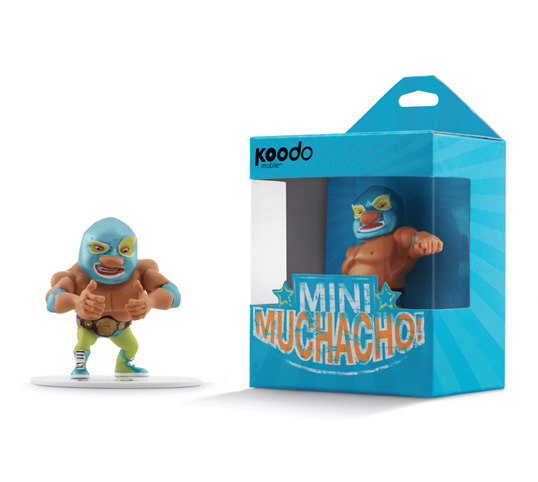 Designed by TAXI | Country: Canada
"The Mini Muchachos (and their packaging) was project created for Koodo (a youth oriented telco in Canada). The client asked TAXI to create a value-add offering that would work in conjunction with the current Koodo advertising campaign. If you purchased a new phone you received one of four Muchachos for free. The entire set were also available for sale with a portion of the proceeds going to charity."
September 1, 2010 | 1 Comment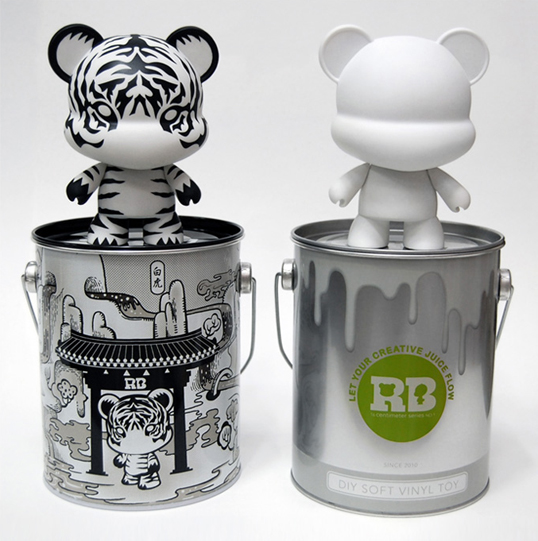 Designed by Ducobi | Country: South Korea
Beautiful packaging from South Korean vinyl toy company Ducobi. Their mission is to create designer toys for the true toy collectors of the world.
July 28, 2010 | 3 Comments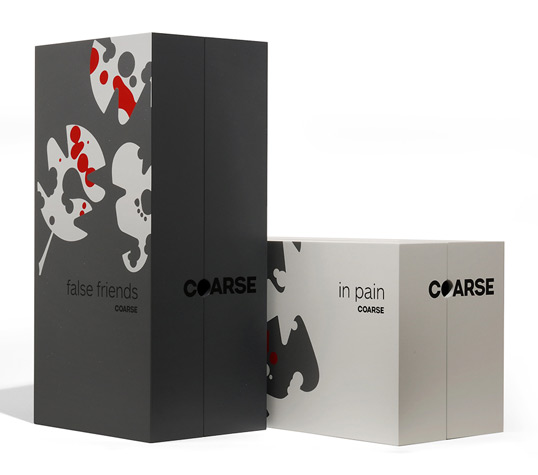 Designed by coarse | Country: Hong Kong
The level of production and attention to detail that coarse puts into their packaging never ceases to amaze me. For Coarse False Friends in Pain the two hurt 13 inch resin figures are packed apart in individual wooden screen-printed boxes (standing and fallen) to underline the dramatic incident that irrevocably changed the friends' lives. To prevent further injuries, both are safely packed in sponge.
Be sure to check out the past work we've featured by coarse.
July 16, 2010 | No Comments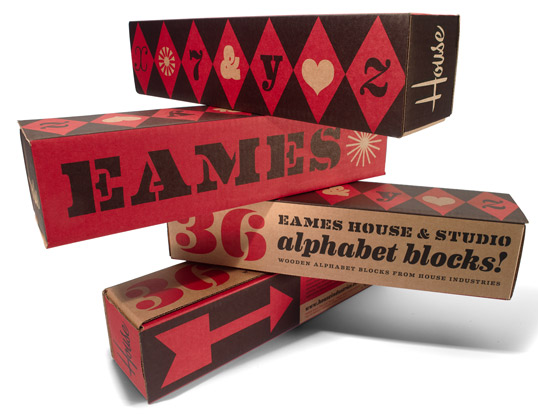 Designed by House Industries | Country: United States
These printed corrugated cardboard boxes are beautiful while remaining functional and protective of the product inside.
July 14, 2010 | 3 Comments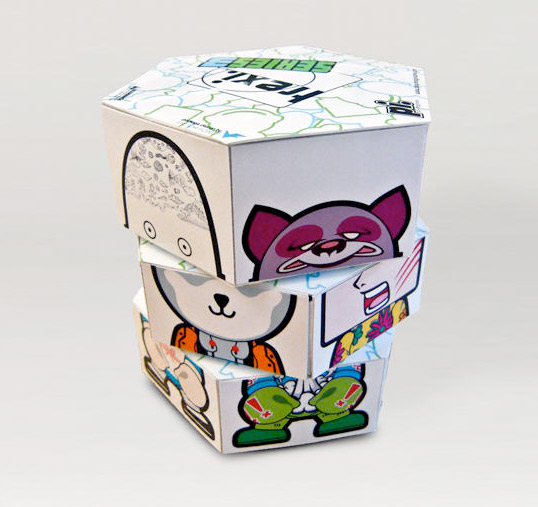 Designed by Victor Fong | Country: United States
"Trexi series are trendy designer figures that are highly personalized by different designers and artists. The figures come in sealed boxes that conceal the identity of the figure that is in each box, resulting in a sort of random drawing as to which figure a collector may get. The new twisting hexagonal tube plays up that unknown factor with its revolving faces/parts of the figures, similar to a slot machine, that a collector may get in the package. Also, the  hexagonal packaging makes the Trexi standouts from the ordinary rectangular boxes that regularly house vinyl figures in this product category. The package itself is an object for the collector to be hold and to even play with."
May 31, 2010 | 3 Comments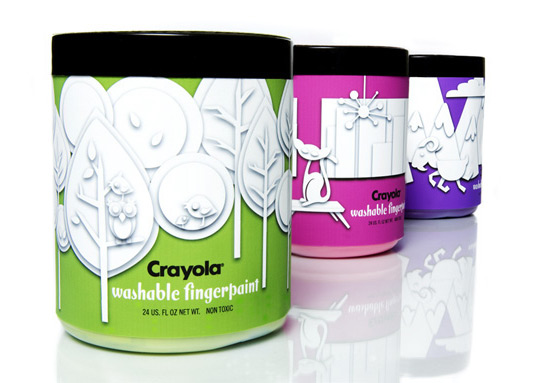 Designed by Christine Clayton | Country: United States
"Crayola has a lot of brand equity in their color names. I wanted to create a series of packaging (here: forest green, mod magenta, and purple mountain magesty) which playfully accents these color names."
May 11, 2010 | 2 Comments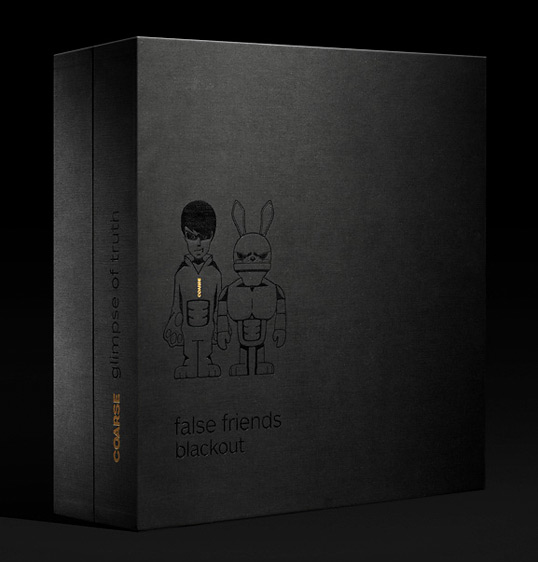 Designed by coarse | Country: Hong Kong
"The set contains the cloaked noop and a pitch-black paw!, both staring into nothingness. The distant duo is lost in black sponge. Hidden in a premium black box, stamped with gold and black foil – handcrafted to perfection. The package is completed with 3 original coarse poster prints and sealed by a transparent sleeve with the signature paw! nose."
April 24, 2010 | 3 Comments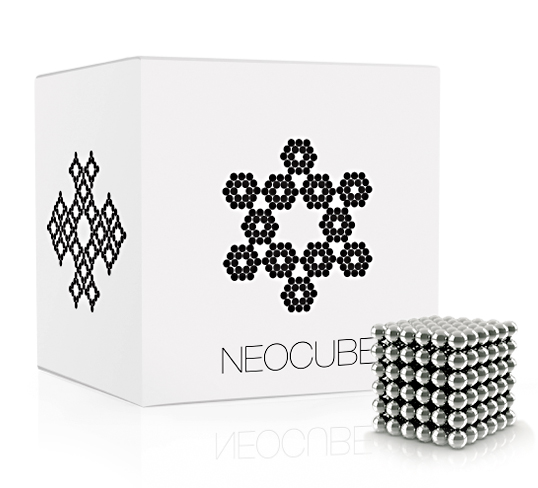 Designed by Narani Kannan | Country: Canada
A packaging concept for a magnetic toy.
"Neocube is a mind stimulating entertainment device composed with high-energy magnets that allows to create and recreate an endless number of shapes and patterns. I tried to incorporate neocube's patterns in each panel in an abstract way as the device is known to create and recreate outrageous number of shapes/patterns.. This simple approach would give the viewer a fun, sophisticated abstract view of the product's function."
April 3, 2010 | 1 Comment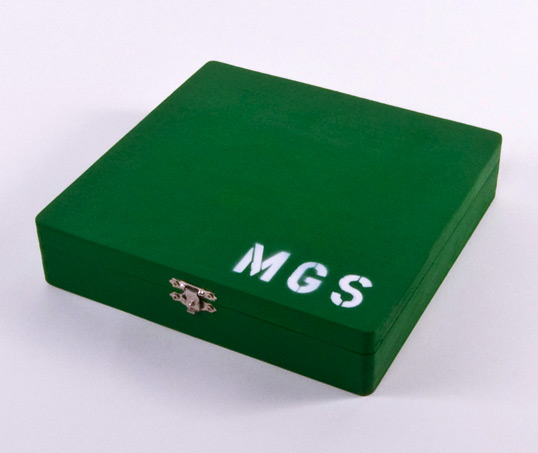 Designed by Cody Boehmig | Country: United States
A collection of work from Cody Boehmig who will be graduating from the Maryland Institute College of Art in Blatimore in May.
February 18, 2010 | 2 Comments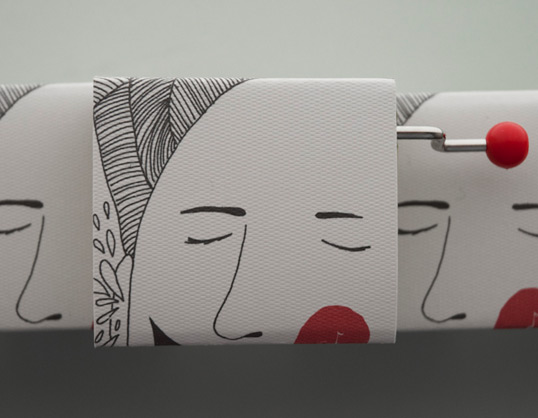 Designed by 2.2 Studio | Country: Portugal | Buy it
"This is a foradacaixa® hand crank music box. As you can see in the pictures, the mechanism has an original package made exclusively for it. Every tune is available at the product page but at least two of them can also be heard here and here.
The illustration and graphic design of the package was made by Maria Helena of the 2.2 design studio."