July 8, 2009 | 5 Comments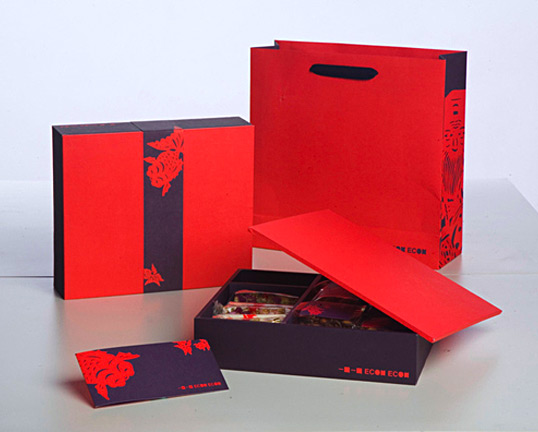 Designed by Xue Xue Institute | Country: Taiwan
"For the Chinese, no festival can be more important than the Chinese New Year. And when it's time for family reunions and late night fun, nothing can be more desirable than another round of snacks and a deck of good old playing cards!
This Chinese New Year, ECOH ECOH XUE, the Taiwanese canteen which proudly upholds its motto of "Simple Food, Home Cooking," has come up with a beautiful gift set which blends traditional Chinese paper-cutting graphics with contemporary clean-cut packaging. The gift set includes 5 traditional Chinese snacks, which are all handmade and natural, and a deck of playing cards with exclusively-made paper-cut graphics."
June 7, 2009 | 1 Comment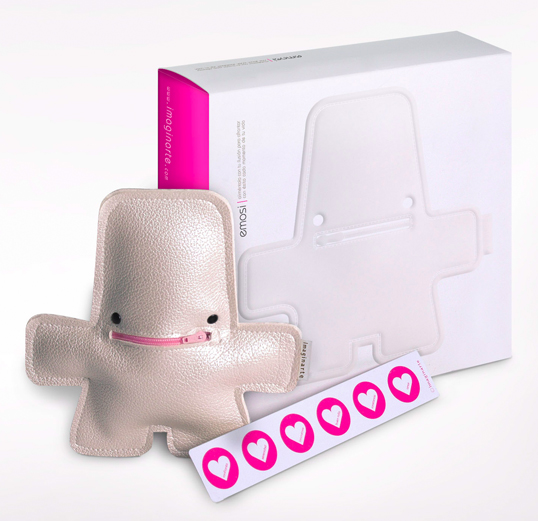 Designed by Imaginarte | Country: Spain
"This sales dossier is sent to potential selling points to make them fall in love with the "Emosi" concept toys. If you feed them with the included cutout thematic "wishes",  these "fabric psychologists" will help you with the problems and stress of everyday life. The packaging has been conceived as a real "eye-candy" with a glittery pink surface. What you can find inside is a well-packaged Emosi toy and a dossier formed by independent sheets that allow a great degree of customization depending on the recipient."
March 6, 2009 | 1 Comment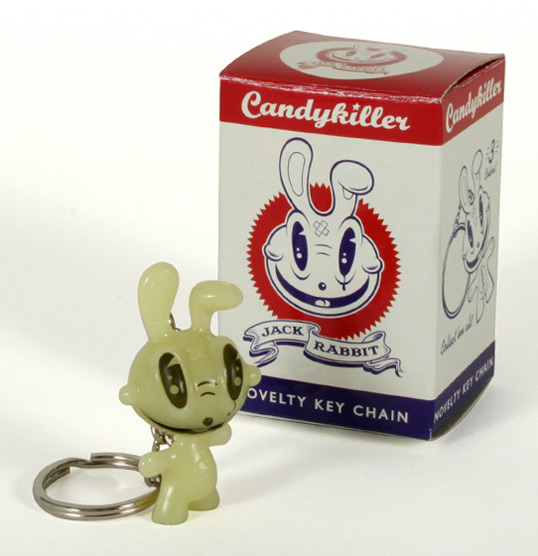 Designed by Brian Taylor | Country: United Kingdom | Buy it
February 25, 2009 | 2 Comments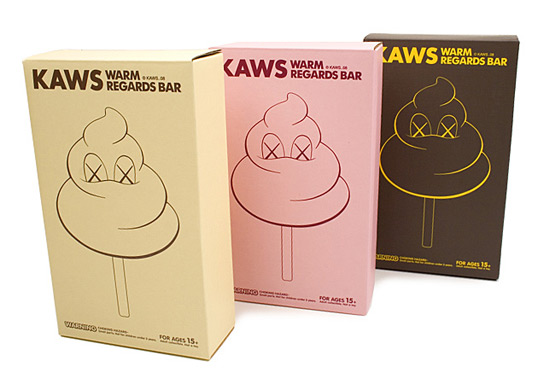 Designed by KAWS | Country: United States | Fonts used: Futura
"Originally, Warm Regards was a mural created for the Beautiful Losers exhibition at the Orange County Museum in Newport Beach, CA. Since then it has been used as a pattern on apparel and accessories. As a special item the Warm Regards Bar is the first toy from Original Fake this year."
January 20, 2009 | 4 Comments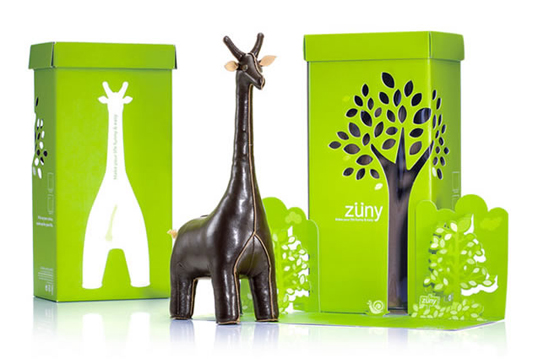 Designed by Bonanza | Country: Taiwan
"'Zuny' – a simple, genial and creative design of leather-made home accessories, which is made out of the designers' creativity and imagination. Zuny enriches the peoples' life and provides a perfect gateway for releasing annoyances and pressures from work and frustration. Such prospection motivates Zuny to achieve its goal – "Make your life funny and easy"."
December 26, 2008 | 1 Comment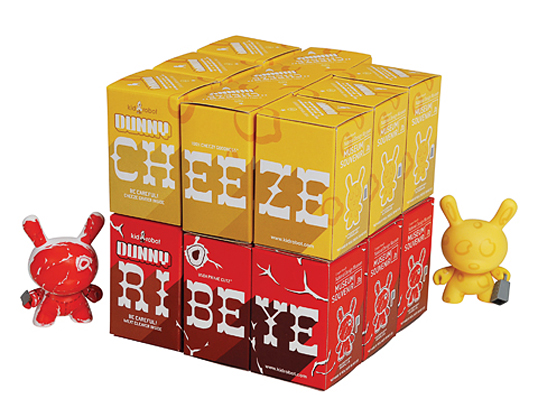 Designed by Planet Propaganda | Country: United States
October 26, 2008 | 2 Comments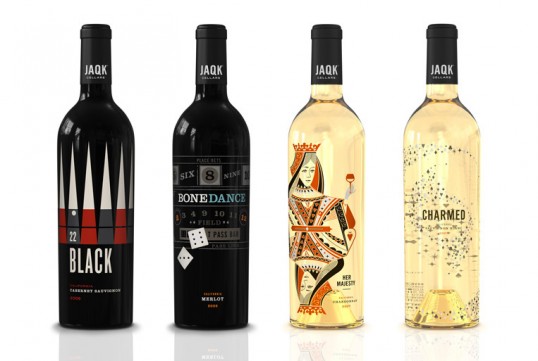 Designed by Hatch | Country: United States
"We're JAQK Cellars, a new wine company. We're also a new type of wine company. In addition to being dedicated to making great wine, we're also passionate about something else: play.
For us, play includes the excitement of testing our luck—and tempting fate—at games of chance. It also includes getting together with friends and enjoying each other's company. And a bottle (or two) of great wine can be quite helpful in that regard."