December 24, 2014 | 2 Comments
Designed by Stranger & Stranger | Country: United Kingdom
I'm a huge fan of Stranger & Stranger. The level of craft and thought that goes into their work never ceases to amaze me. For the past seven years we've been receiving their annual Christmas gift designed for clients and friends alike, and every year it's one the gifts I most look forward to receiving.
"Twenty years is a long time in studio years and so we thought we'd celebrate the year with something a little less frivolous than our typical offering. The Book of Stranger features a few hundred of the four and a half thousand jobs we've done in that time and the cover, inspired a little by Hieronymous Bosch features all of them. We were looking for appropriate packaging and the human skin covered books of the Bosch era seemed appropriate. Just kidding, it's not human. It is skin though."
May 22, 2014 | 1 Comment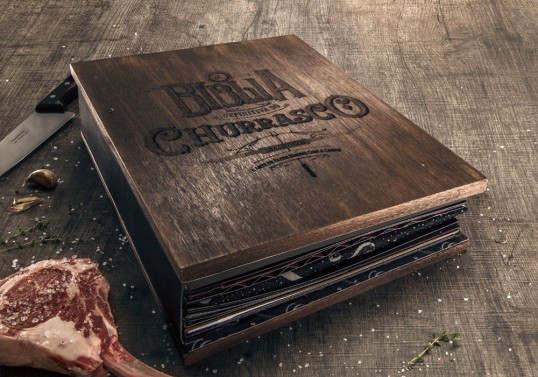 Designed by JWT Brazil | Country: Brazil
Some might argue that this doesn't classify as packaging, others will say it does. Either way, this is amazing.
"Barbecue is a major passion in Brazil. And Tramontina is the leader in kitchen supplies, with a complete line of barbecue accessories. Now, in order to increase customer loyalty, the brand has released The Bible of Barbecue.
Created by JWT Brazil, it's not only a book that shows you how to make the perfect barbecue. It actually helps the reader in doing so by offering pages that turn into barbecue utensils. There's a page made entirely of coal. A page made of salt, a sharpening page, even a wooden cover to be used as a chopping board. All of them organized in the exact order you need for cooking. And of course, there's also a page that turns into an apron. So that everything, including the reader, looks perfect down to the last little detail.
So far The Barbecue Bible has been sent to master barbecue chefs in Brazil and it will soon be available in selected bookstores."
June 10, 2013 | 1 Comment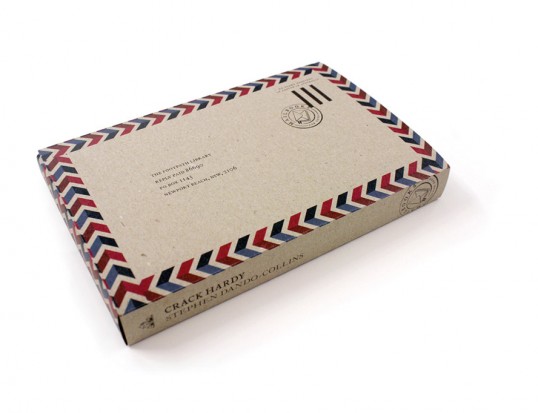 Designed by BMF | Country: Australia
"Mailbooks for Good is an innovation in book publishing, which encourages donations of books to The Footpath Library – a charity which provides books for homeless and disadvantaged Australians. The innovation takes the form of specially designed dust jackets. Once readers have finished the books, they are instructed to turn them inside out and the books become pre-paid pre-addressed parcels. When posted they are sent directly to the charity for distribution to those in need. The dust jacket design is pending patent globally and an international roll-out is planned for the near future. The initiative was created by Creative agency BMF in partnership with Random House Australia."
January 18, 2013 | 6 Comments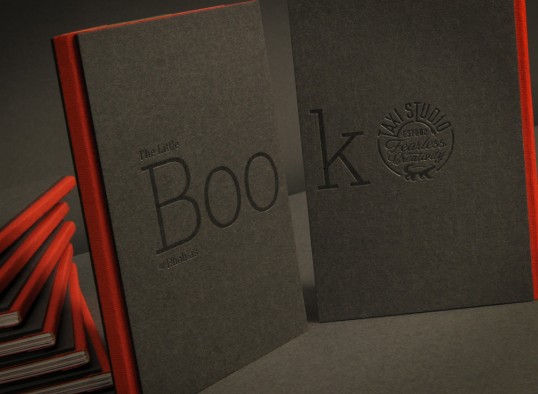 Designed by Taxi Studio | Country: United Kingdom
July 3, 2012 | 1 Comment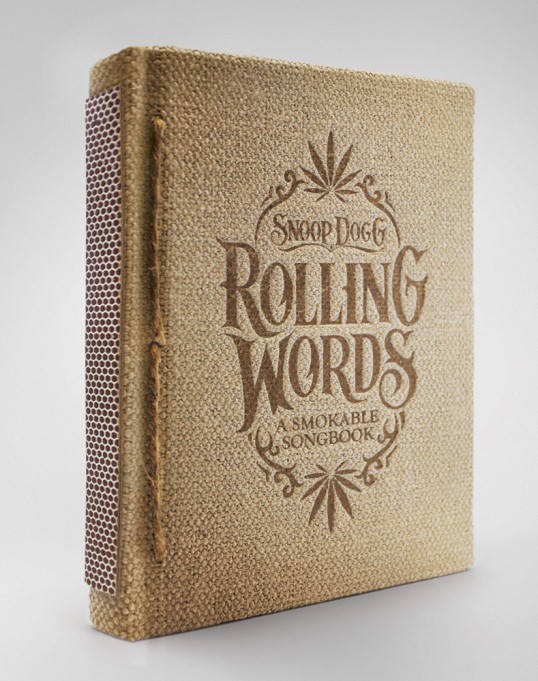 Designed by Pereira & O'Dell | Country: United States
"Introducing Rolling Words, Snoop Dogg's smokable songbook. A promotion for Snoop Dogg's Kingsize Slim Rolling Papers created by San Francisco agency Pereira & O'Dell.
Each page is a rolling paper with Snoop's greatest songs and lyrics written on them – in non-toxic ink – for your rolling pleasure. The pages are perforated making them easy to detach.
The book is made of hemp-related materials, with the cover, binding, and internal lining all made from hemp seed paper while the spine of the book is a match striking surface.
"We'd been working with Pereira O'Dell on the "Obrigado" song & video with Snoop Dogg & Marcel D2 to debut Jawbone's Jambox in Brazil when they came to us with the idea for Rolling Words," said Nick Adler, Strategic Brand Director, Stampede Management. "Honestly, we were kind of blown away. It's a fantastic brand extension for us, and totally captures the vibe and spirit of Snoop and our platform. We're excited about the project and eager to see where it takes us."
April 2, 2012 | No Comments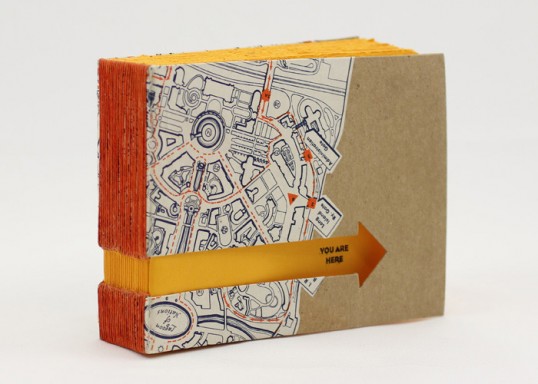 Designed by John Cook | Country: United States
"A hand-stitched notebook with a cover made from an original guide map of the 1938 World's Fair (that was the cool one with all the futurism). The gap in the spine is a necessary characteristic of the type of stitch used on this book (button-hole stitch), and I decided to extend it into an arrow shape on the cover to underline the map concept."
February 15, 2012 | 5 Comments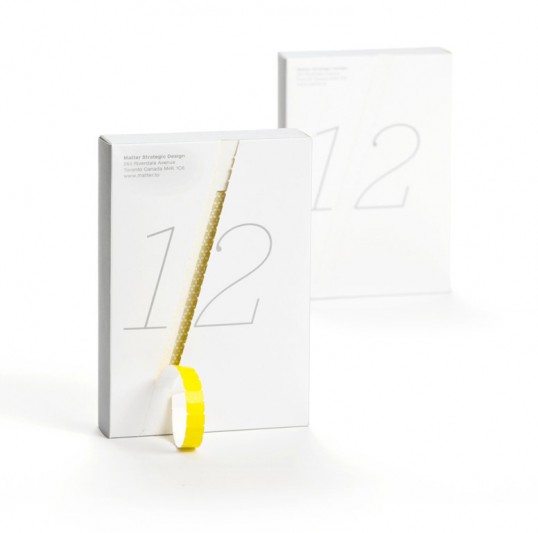 Designed by Matter Strategic Design | Country: Canada
Matter Strategic Design created these 2 custom notebooks housed in a zipper-perfed mailer as New Years gift to their clients.
January 11, 2012 | 4 Comments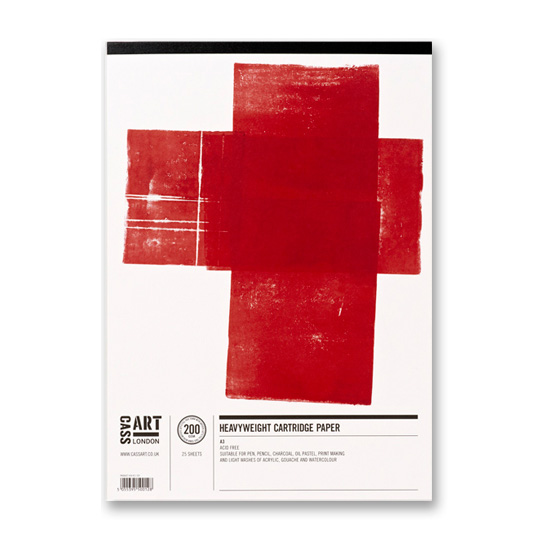 Designed by Pentagram | Country: United Kingdom
"For the last 10 years Pentagram's Angus Hyland and Cass Art have worked together to shake up the traditional art materials retailer with a completely different approach to selling and design. Cass Art are now launching their first product range of pads. Their immediate and aspirational styling exemplify Cass Art's mission to 'fill this town with artists'."
August 16, 2011 | 6 Comments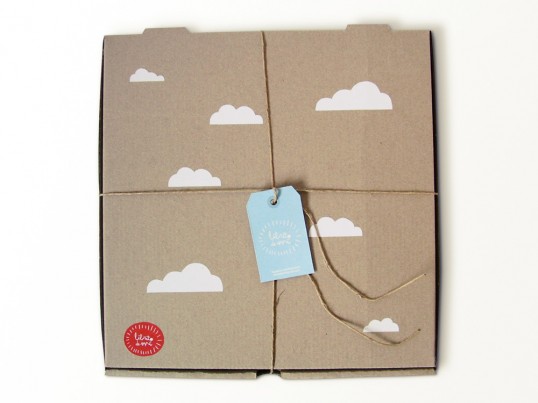 Designed by Atolón de Mororoa | Country: Uruguay
"Librito de mí" creates personalized kids books, a child will be the book's protagonist, with his pet, parents, grandparents, or any other character the client wants to add.
Each kids gets an unique history in all aspects, written and designed especially for him. The packaging needed to be low cost of production so we decided that the design had an artisan resolution, not only to lower production costs but to convey the warmth and originality of the product."
August 2, 2011 | 6 Comments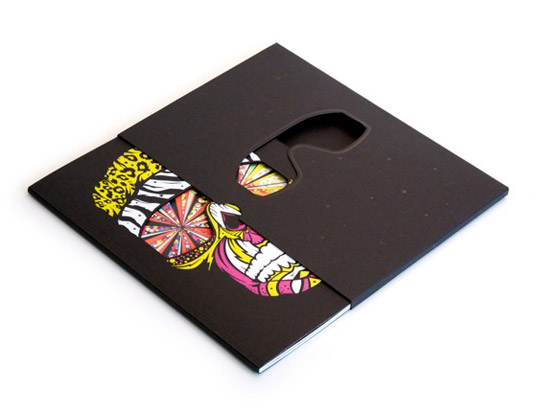 Designed by ILoveDust | Country: United Kingdom
"Macho Man Randy Savage, has got to be the most unique and idiosyncratic character in the history of professional wresting. There's really no one else like him and he defies all attempts at labelling or categorisation. He was a writhing muscular mass of bizarre ticks and personal mannerisms, clad in an ever-changing, endless wardrobe of hyper-flamboyant colours. A true one off, a heavy metal neon cowboy. What better muse for ilovedust?"