June 23, 2012 | No Comments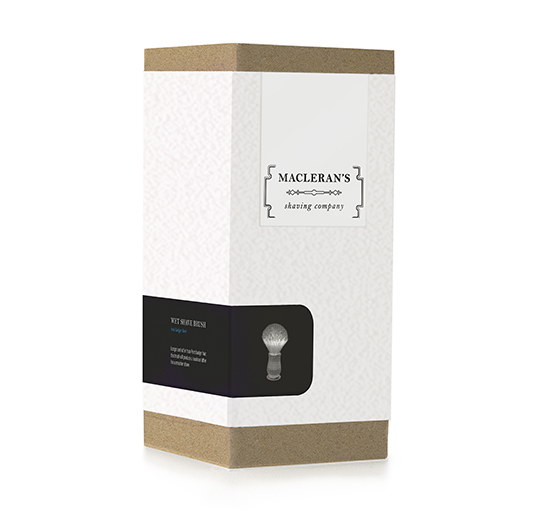 Designed by Dave McAnsh | Country: Canada
"Superior traditional male grooming has always stood for its attention to detail. The closeness of a shave can be the differentiating factor between standing out as a man of distinction or fading into the crowd as just another ordinary guy. Macleran's positioning line "Outer expression for the inner man" communicates this sense of refinement.
Raw materials paired with clean modern colours and textures makes for a masculine yet sophisticated image that pays homage to the brand's timeless role while celebrating its contemporary style."
June 16, 2012 | 1 Comment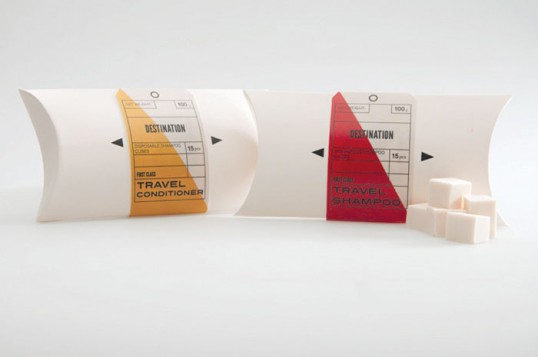 Designed by Lina Sponberg & Linn Andersson | Country: Sweden
"Package solution for travel shampoo and conditioner, created for Stora Enso's competition "Package Recreated", open to selected universities and art academies around the world. 
The assignment was to design a primary package for a cosmetic product, and the package had to be made out of carton."
June 16, 2012 | 2 Comments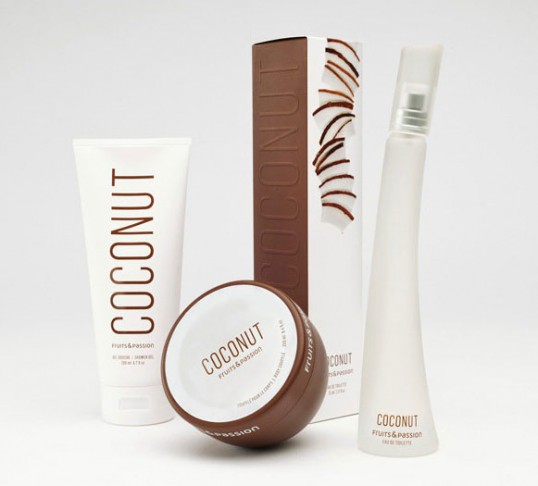 Designed by lg2boutique | Country: Canada
"Recently, Fruits & Passion introduced a new range of packaging created by lg2boutique entitled CHERRY, BAMBOO and COCONUT. The three words that best sum up these new products are natural, fresh and feminine.
Even though the colourful, happy image of Fruits and Passion is still inherent in the design, the new packaging strives to convey a more minimalist approach with a generous use of white space. The art direction of the photography highlights the real essence of the three fragrances by capturing the freshness and taste appeal of this universe. "It certainly gets a lot of attention in-store," adds Claude Auchu, Partner, Vice-President Creative Director, Design."
June 11, 2012 | 2 Comments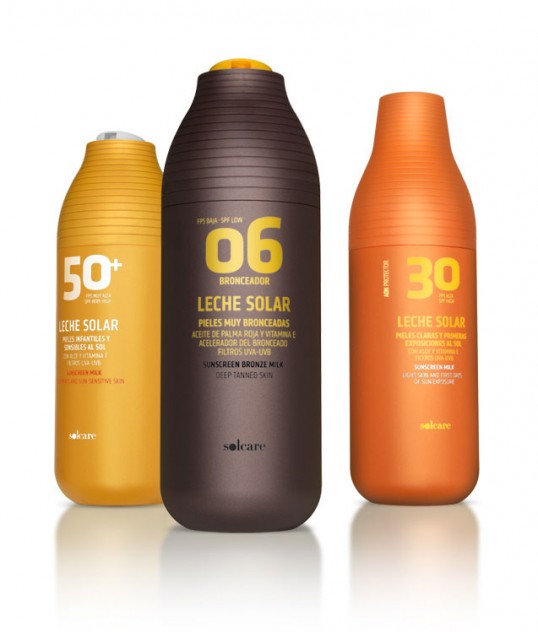 Designed by Lavernia & Cienfuegos | Country: Spain
"Packaging and graphic design of sun-care range, sold in Mercadona supermarkets. The project had a very demanding brief to optimize processes and costs, without sacrificing that the product communicates quality, is attractive and has a strong presence on the shelf. For the 36 references we designed two bottles. These two packs support different lids and different dosing mechanisms: pumps, sprays, disc-top… and also the design gives an effective response to the two objectives of the project: on one hand, solve problems of logistics and production; on the other, with only two packages, obtain a highly differentiated range of products, with its own personality. The colors of the containers provide the necessary differentiation between the sub-ranges of products: sunscreen, tanning, aftersun… The graphics serve as a rapid and clear identification of each one of them. This is achieved by the prominent and powerful presence of a numeral that indicates the protection factor, a key element in the purchase decision, and that at the same time strengthens the personality of the range."
May 13, 2012 | 2 Comments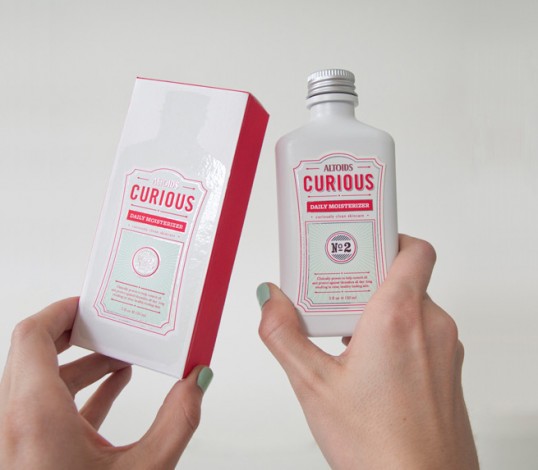 Designed by Samantha Szakolczay | Country: United States
"For this conceptual project, students were to chose a pre-existing and well-known brand and develop a line of skin care products. The key factor in deciding upon a brand was that it was not currently affiliated with a skin care line of products. The challenge was then to maintain equity within the brand and translate that into skin care.
Altoids has always been a product meant for a mass audience of both men and women. As a largely popular breath mint in the United States, the mint product is slightly more expensive than the average breath mint price. In maintaining such characteristics, Curious is a skin care product that is clinically proven to cleanse and refresh the skin. The product is meant for both men and women and offers skin care products that clean, treat, and sooth the skin."
April 25, 2012 | 3 Comments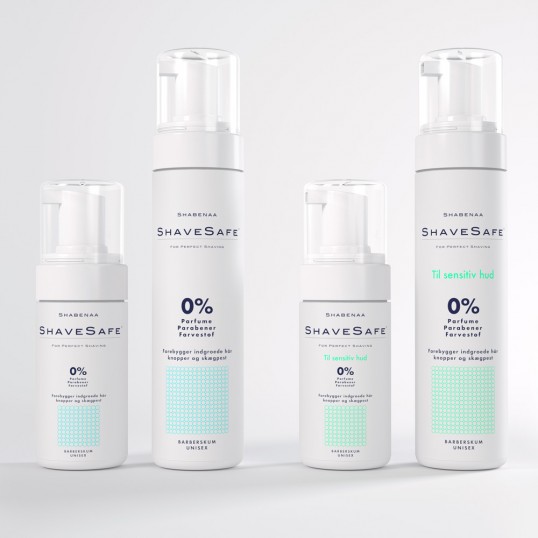 Designed by Runes | Country: Denmark
"ShaveSafe is a new patented concept where the problems of razor bumps, irritation and ingrown hairs are treated during shaving. You thereby avoid spending time and money on after care products.
ShaveSafe is an antibacterial shaving foam, used while shaving, waxing or in between treatments for permanent hair removal. The foam is invented and produced in Denmark."
April 18, 2012 | 4 Comments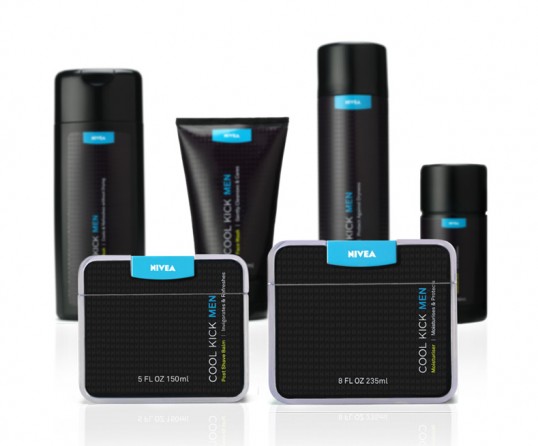 Designed by Chul Lee | Country: United States
"The New Cool Kick line from Nivea helps redefine the competitive landscape with a more comfortable and confident approach that is demanding by today's savvy audience."
April 2, 2012 | 2 Comments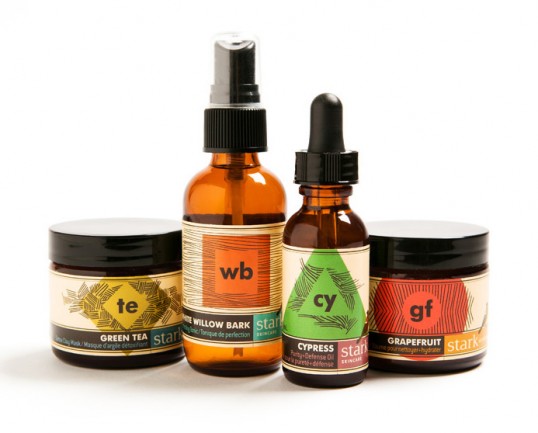 Designed by Poly | Country: Canada
"Poly was enlisted to evolve the Stark Skincare brand into labels for their inaugural skincare line. Stark wanted packaging that distinguished itself, which meant boldly displaying ingredients and production details as well as being visually striking. This series was an absolute blast to work on – a great opportunity to create an interesting play between our artwork, vivid colours and a quasi-scientific 'elemental' layout.
Stark Skincare was created in 2011, as a reaction to greenwashed and conventional skincare products. Stark uses 100% all-natural ingredients to create products made specifically for city life."
February 29, 2012 | 1 Comment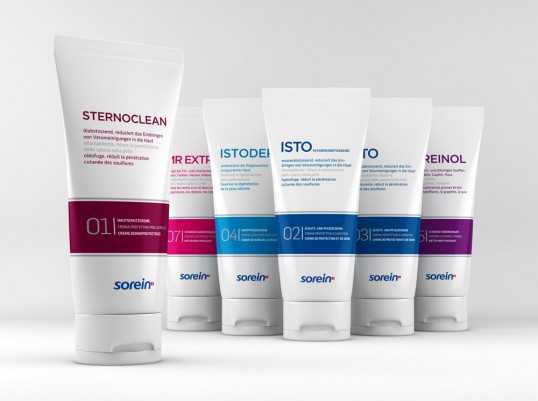 Designed by allink.creative | Country: Switzerland
"Sorein located in Päffikon ZH has been in business for more than 85 years. The company is specialised in hand cleaning and skin care products designed for professional use.  Our goal was to better visualise the high quality of the products and the expertise of Sorein. The modern and functional design has been tailored to the requirements of industrial use. Prevention of skin diseases and allergies are important to blue colour workers. The clear colour code and typography ensures a correct usage by these professionals.
The new branding and packaging design is in use as of now. The redesign will be applied to new products and communication measures as they come to market."
February 21, 2012 | 2 Comments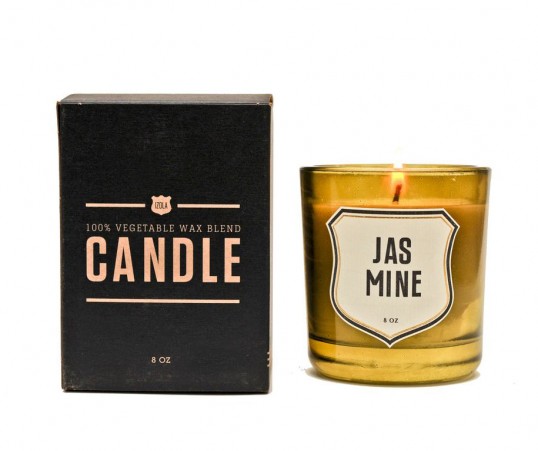 Designed by Aesthetic Movement | Country: United States
"Inspired by the old world utilitarian ideal of making something that is "built to last," Izola and Aesthetic Movement have curated a collection of whimsical objects with a masculine sense of antiquity.  Made with great care and attention to detail, this series of functional every day staples are designed to be perfect men's gifts. The products include flasks, soaps, candles, laundry bags, bamboo toothbrushes, handkerchiefs, brass desk objects, shower rings, ceramics and shower curtains.
While the collaboration with Aesthetic Movement began in 2009, Izola was originally founded in 2007 by Neil Rasmus and Richard Brandt as a company that produced innovative shower curtains for big box stores, such as Bed Bath and Beyond.  In 2008 when Jesse James and Diane Shaw formed Aesthetic Movement, a design consultancy and showroom for upper echelon housewares and accessories brands, a partnership with Izola was formed.  Since then, Izola has continued to evolve beyond the bathroom category into barware, desk, travel and other categories."