May 4, 2010 | 3 Comments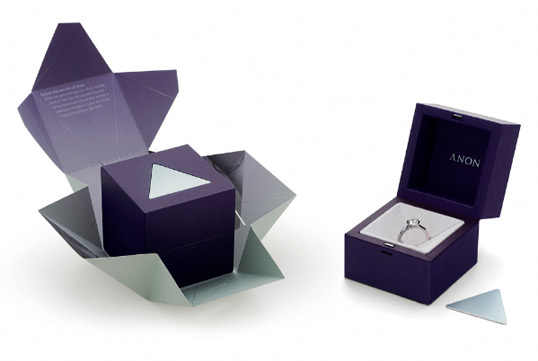 Designed by Pearlfisher | Country: United Kingdom
"ANON was specifically created to challenge and stand out in a very tired and clichéd premium diamond jewellery market founded on the "diamonds are forever" sentiment.
Pearlfisher's approach was to confront this sentiment and turn it on his head by focusing on the person, moment or occasion rather than on the diamond. ANON references unknown authors of love, poetry and folktales ­ its understated and ambiguous nature allows the brand to take a step back, putting the consumer in the spotlight. This is reflected in the new strapline: 'every story has a diamond'.
The ANON identity is a simple triangle, echoing an 'A' shape, and representing the facets of a perfect diamond/ perfect balance of life. Each of the two bespoke packaging boxes comes wrapped in an 'origami' style outer, which then reveals a box with a triangular shaped key inset into the lid. Removing this key and inserting it into the lock springs open the box to reveal the jewellery."
April 28, 2010 | 1 Comment
Designed by Kyle Fletcher | Country: United States
"Research, concept, illustration, packaging, and naming for Classic Muscle, a dietary supplement for those in search of natural brawn."
April 28, 2010 | 6 Comments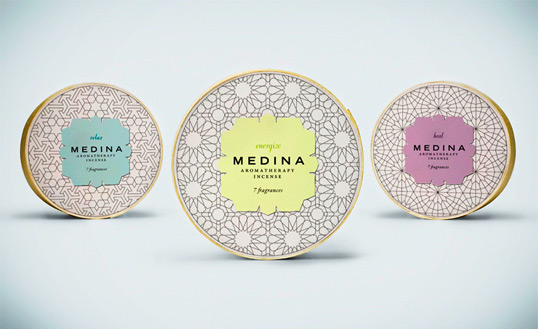 Designed by Veronica Stark | Country: Canada
The student work from Vancouver BC's Capilano University keeps rolling in. This time Veronica Stark sends us two of her lovely packaging projects.
April 26, 2010 | 4 Comments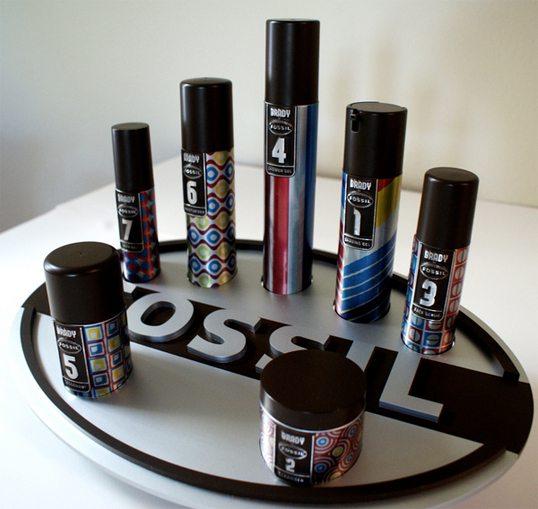 Designed by Aaina Sharma | Country: United States
"The objective of the project was to design a skin care line for an existing company who doesn't already have a skin care line. The company I chose is Fossil. Brady by Fossil is a men's skin care line, which is also bound to appeal to women who want to buy gifts for their significant others.
April 18, 2010 | 1 Comment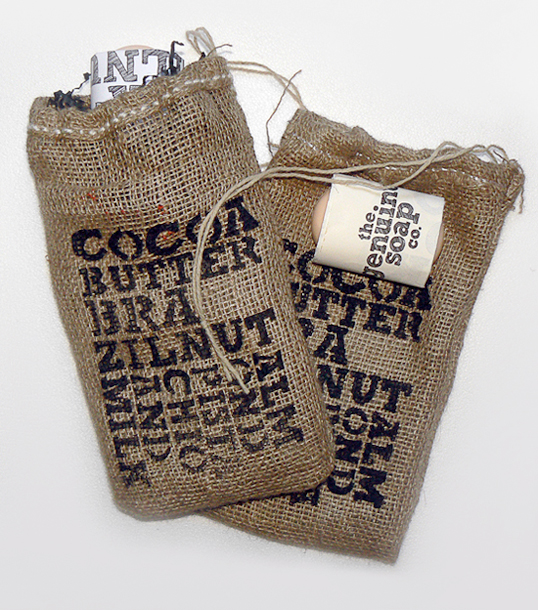 Designed by Steven Williams | Country: United Kingdom
"University project. Soap branding project. 'The Genuine Soap Company'. Ethical, fair trade natural soap. Packaging design consists of hessian sacks that contain soaps wrapped in recycled paper. The sacks were all hand sewn and hand screen printed by myself."
April 15, 2010 | 10 Comments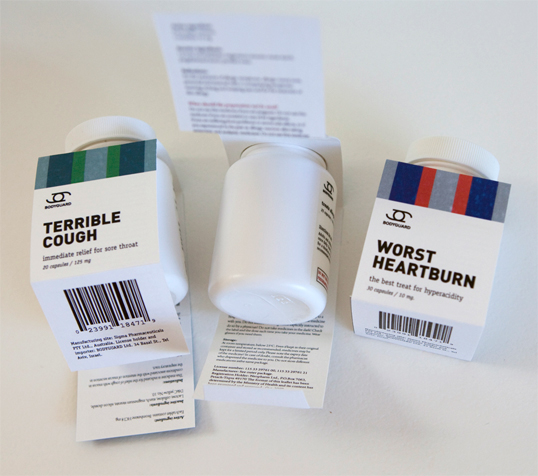 Designed by Adar Peled | Country: Israel
"The assignment was to design packages to a product of our choice and  to use as an inspiration the nature of our family. I invented a company called "Bodyguard" and designed the logo, and decided to pack medicines. Here in Israel pharmaceutical drugs come separated from the user leaflet so I wanted my packages to be more user friendly and therefore the leaflet is on the other side of the package and always attached to it. Army honor medals were my reference for the colors and lines because my family has a long coming history in the Israeli army as commanders and pilots."
April 13, 2010 | 4 Comments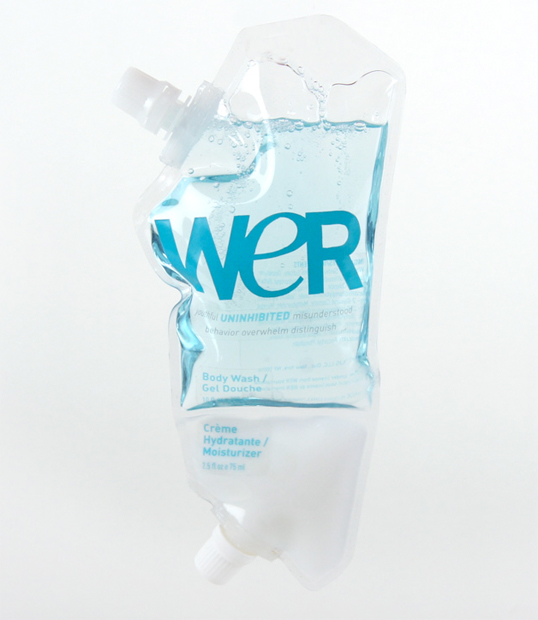 Designed by Alexandre Michaud | Country: Canada
Student work for body gel and moisturizer created under professor Sylvain Allard at UQAM, who writes:
"The simplistic thinking in eco-packaging would suggest that all it needs is to take recycled Kraft cardboard and the job is done. Unfortunately, it's much more complicated than that and demonizing plastic over paper is another non-sense. In fact, there are as many solutions as there are different packages and each one should be developed taking into account production methods, materials, transportation and many other factors that ultimately determine the true lifecycle of the product.
However, the reduction approach remains the most easily measurable element of ecodesign. Indeed, by reducing the amount of material, it reduces the weight of the interventions in upstream and downstream production because there will be less material to produce, to collect and to recycle."
April 13, 2010 | 5 Comments
Designed by Shawn Schrader | Country: Japan
"The hair care products were for anti-aging so the idea of twisting and reversing time or counter clockwise was developed for the bottles and the logo. It would not be obvious to the consumer but having a theory behind the simple design was well received"
April 5, 2010 | No Comments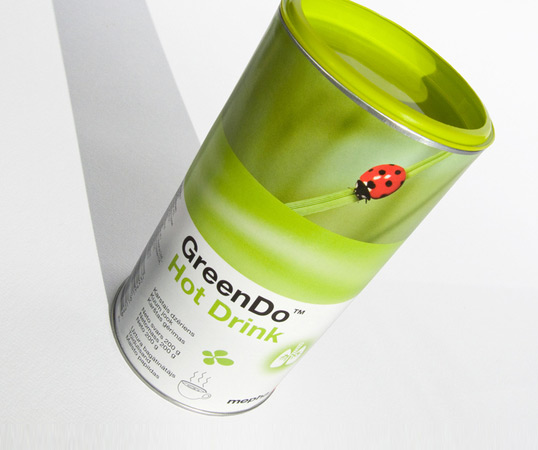 Designed by Igloo | Country: Latvia
"Contrary to popular belief that natural products should take niche position, the GreenDo brand has been created as a mass product. The design has a combined emotional and aesthetic feel, which portrays the physical characteristics of the product and its clear, functional solutions."
April 1, 2010 | 3 Comments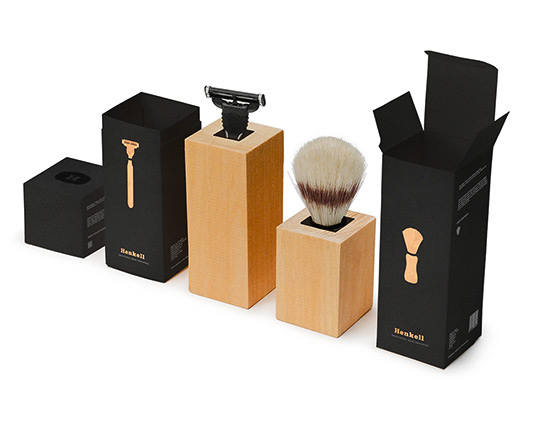 Designed by John Larigakis | Country: Canada
A great collection of work from Capilano University graduating student John Larigakis.