December 29, 2009 | No Comments
Country: France | Font: Plantin
"After the success of their first perfume collaboration on Scent One: Hinoki, Comme des Garcons links up once again with UK magazine Monocle."
Via Highsnobiety
December 24, 2009 | No Comments
Designed by Lisa Llanes | Country: United States
"Belly Sutra is a line of scrubs that invigorates and smooths the skin, specifically formulated to be safely used during pregnancy."
December 24, 2009 | 10 Comments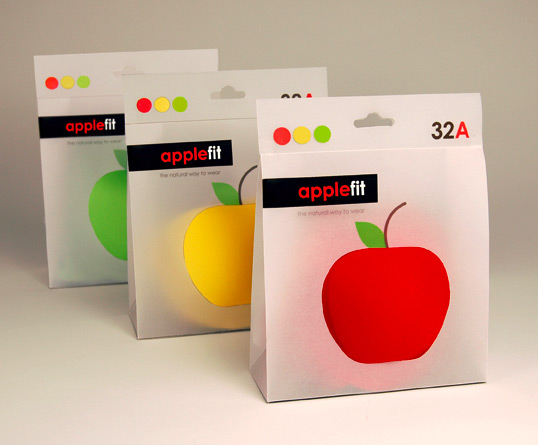 Designed by Tiffany Shih | Country: United States
"This is a concept for a "RePackaging" assignment in which I chose to repackage bras. The packaging was inspired by a KBG commercial in which a young man asks how to tell his girlfriend's breast size. The answer was to simply relate them to a piece of fruit: "Are they apples, oranges, or grapefruits?"
I thought it was a hilariously cute ad and decided to create a line of bras whose packaging corresponded with the appropriate fruit sizes. A cups are apples and B cups are oranges and etc. Since the concept was very "fruity" in nature, the dingy hangers that lingerie normally came with seemed no longer appropriate as I wanted something light and playful."
December 22, 2009 | 7 Comments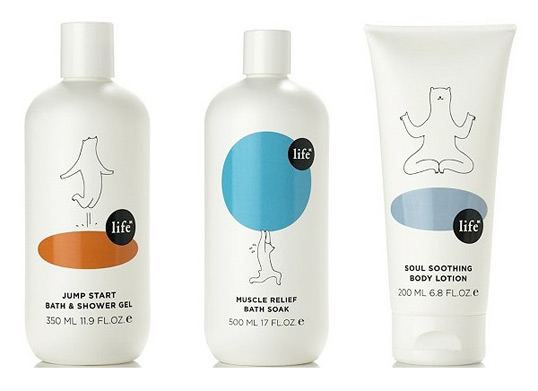 Country: United States
Playful and fun packaging for Life NK health and beauty products. Does anyone know who is responsible for this lovely work?
December 17, 2009 | 2 Comments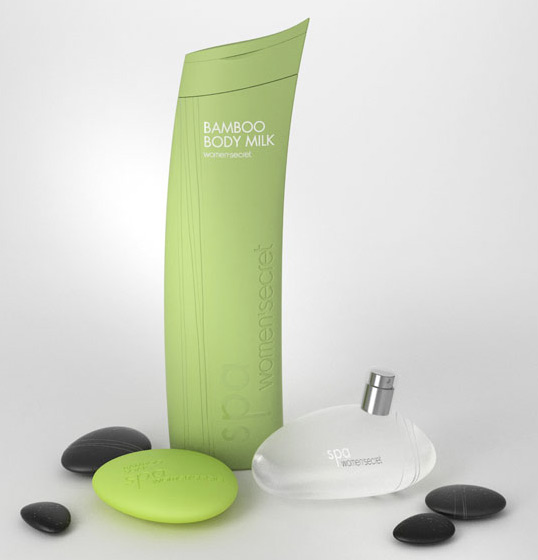 Designed by SeriesNemo | Country: Spain
"Project Woman Cosmetics. The redesign of the cap determines the shape of the trunk of the pack. The exercise is to design a complete family of products from common element – the leaf-shaped stopper -. The family is composed of individuals clearly defined by differences in the shape of the container but also in the techniques used for decoration and graphics."
December 15, 2009 | 5 Comments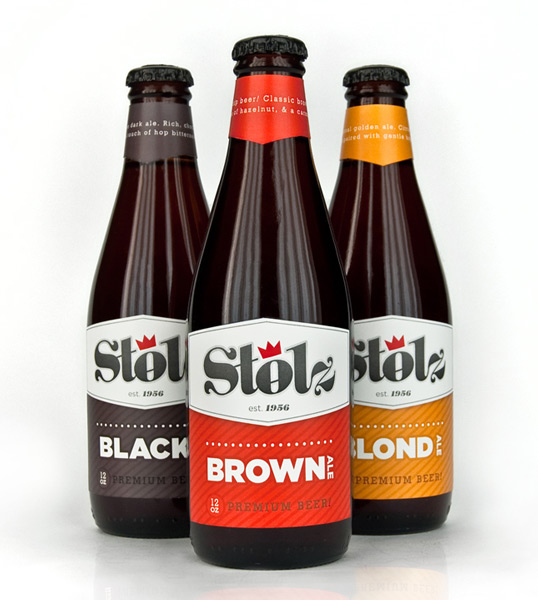 Designed by Julian Baker | Country: United States
A very nice selection of work from Watkins College of Art and Design in Nashville, TN graduate Julian Baker.
December 12, 2009 | 2 Comments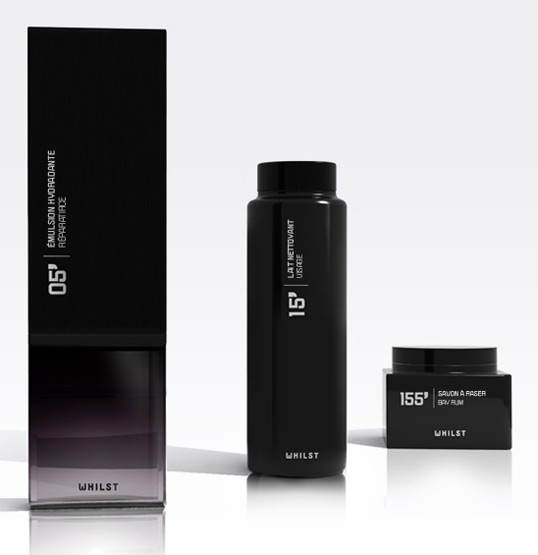 Designed by HvingtQuatre | Country: France
"Men's cosmetics. Hydrating replenishing emulsion. Facial cleansing mill. Shaving soap. Expression of masculinity in the design of the products for a 100% male use."
December 4, 2009 | No Comments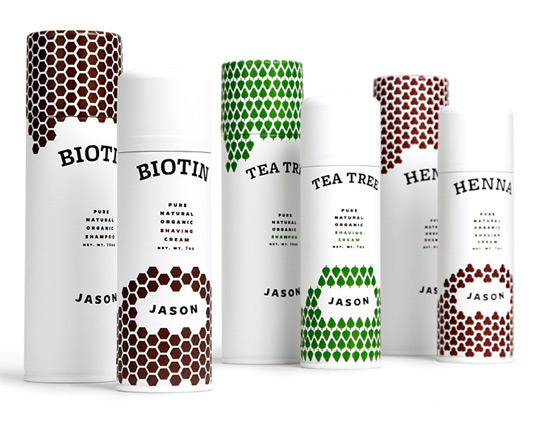 Designed by Philip Spradley | Country: United States | Fonts: Freight
"Jason offers quality organic bath products at an affordable price. This line of shampoos and shaving creams effectively communicates to a younger male audience by combining clean geometric form with subtle humor."
November 30, 2009 | No Comments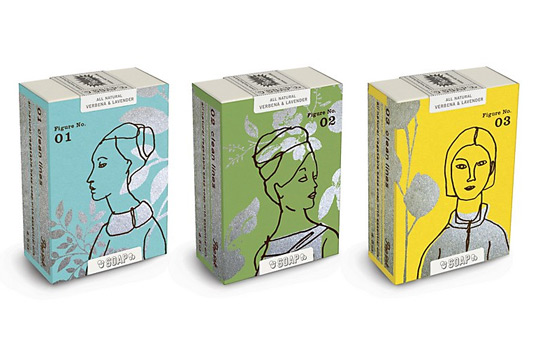 Designed by Laurie DeMartino Design | Country: United States | Buy it
"Clean Lines is a new collection of soaps from Pop Ink sold in retail stores throughout the U.S. The packages are printed with two colors (metallic silver and brown), and rely on French Paper's Pop-Tone stock to provide additional color and variety. The clean lines of the illustrations communicate the purity of the product."
November 30, 2009 | 2 Comments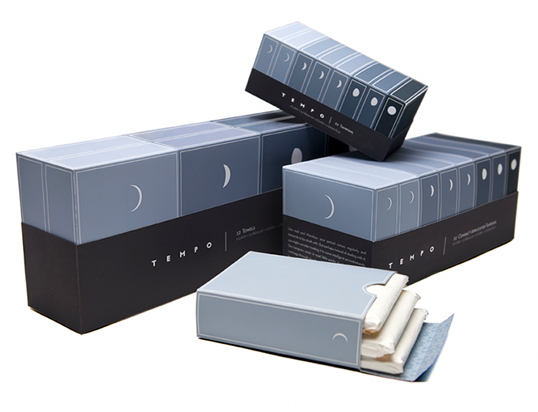 Designed by Jeff Krichmar | Country: United States
Atlanta-based designer Jeff Krichmar created this beautiful feminine care packaging while he was still a student a couple of years ago. We're very impressed; it would be lovely to see this on the shelves instead of what's out there now.