January 18, 2010 | 3 Comments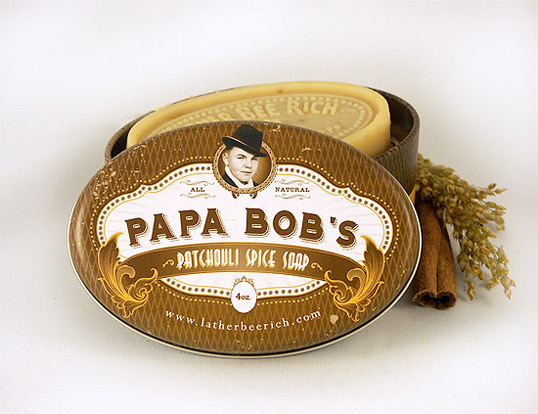 Designed by El Designo | Country: Canada
"Authenticity is the guiding principle in all of Lather Bee Rich's creations. Ingredients are all natural, not synthesized or chemical. No newfangled soap experimentation is being performed in the soap's manufacture.Instead the soap is made using authentic recipes from the 1920. For each of the six scents, names and photos of Lather Bee Rich's actual ancestors were incorporated. Blazing Betty, Corky's Cute Patoote, Dapper Dan, Dollface Darla, Lusty Lu-Lu and Papa Bob were authentic people with stories to tell and foibles to enjoy.
January 12, 2010 | 4 Comments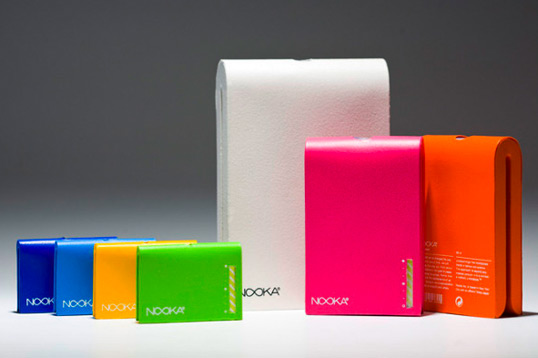 Designed by Jon Patterson | Country: United States
"The project involved a creation of a skincare line for an existing company, non-affiliated with skin products. I chose Nooka because of the idea of re-conceptualizing the current world we live in. The result is a reinvention of designing bottles that are functional for the urban cities most of the consumers live in. Bottles, although functional, need to be transportable/ and why shouldn't they be wearable? On top of that, they must have purpose. I wanted to break the traditional rules of what skincare products are, and began to design what they should be.
January 7, 2010 | 6 Comments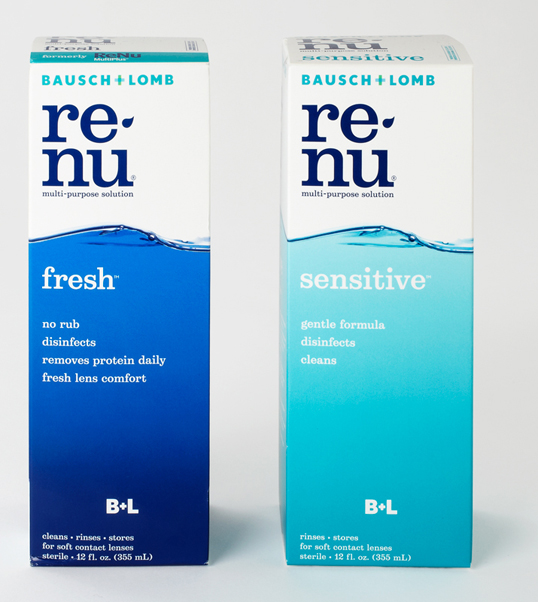 Designed by Pentagram | Country: United States | Fonts: Nobel BL, Belizio
Paula Scher (partner-in-charge and designer) and Lisa Kitschenberg (designer) have redesigned the identity and packaging for renu® multi-purpose solution, one of Bausch + Lomb's signature products and the category leader in contact lens solutions. The renu® identity and packaging have been designed to stand apart from the competition in the category, which includes brands from manufacturers like Alcon, Allergan, Johnson & Johnson and Ciba Vision. The packaging of all these brands uses colors of blue and green and motifs of waves, curves and circles (or bubbles) to allude to water, liquid and moisture. The new renu® packaging drops the allusion and uses an actual photograph of a wave of water that wraps around the package.
January 3, 2010 | 3 Comments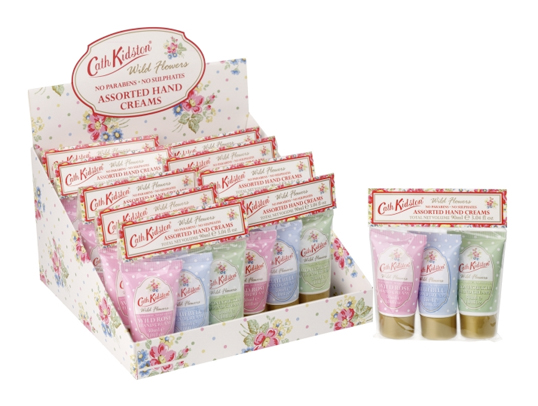 Designed by Cath Kidston | Country: United Kingdom | Buy It
Despite somewhat arbitrary typography choices, these quintessentially English toiletries are packaged in beautiful floral patterns created over the years by Cath Kidston, a designer best known for her range of textiles and home accessories.
December 31, 2009 | No Comments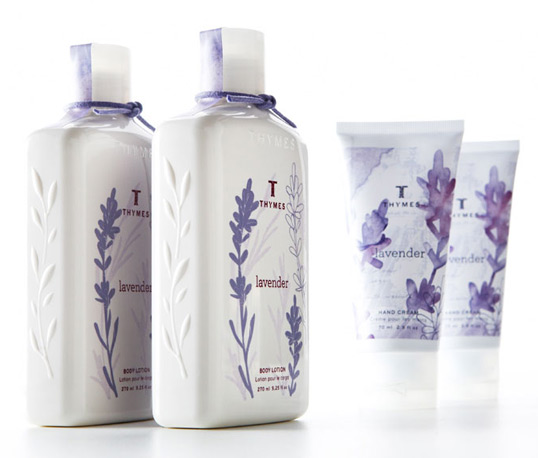 Designed by Duffy & Partners | Country: United States
"Minneapolis based Duffy & Partners designed this beautiful packaging for Thymes' Lavender brand. This collection includes bath salts, bodywash, and hand lotion. The subtle yet luscious play on the various shades of lavender evokes warmth, beauty and luxury for the senses."
December 30, 2009 | 1 Comment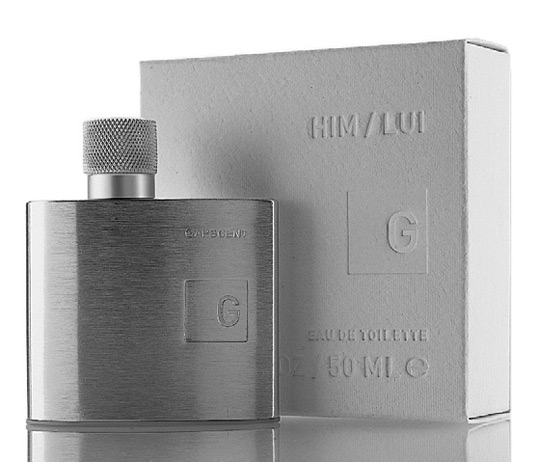 Designed by Through Smoke Creative | Country: United States
December 29, 2009 | No Comments
Country: France | Font: Plantin
"After the success of their first perfume collaboration on Scent One: Hinoki, Comme des Garcons links up once again with UK magazine Monocle."
Via Highsnobiety
December 24, 2009 | No Comments
Designed by Lisa Llanes | Country: United States
"Belly Sutra is a line of scrubs that invigorates and smooths the skin, specifically formulated to be safely used during pregnancy."
December 24, 2009 | 10 Comments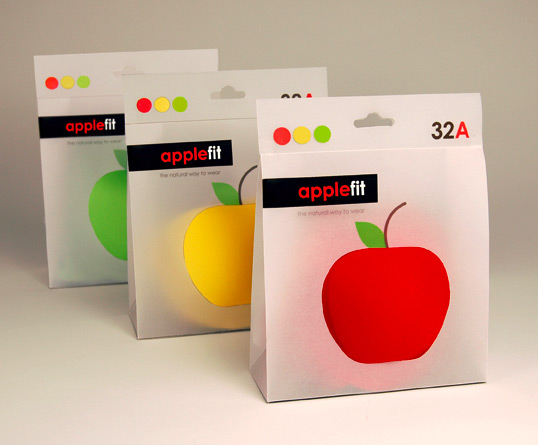 Designed by Tiffany Shih | Country: United States
"This is a concept for a "RePackaging" assignment in which I chose to repackage bras. The packaging was inspired by a KBG commercial in which a young man asks how to tell his girlfriend's breast size. The answer was to simply relate them to a piece of fruit: "Are they apples, oranges, or grapefruits?"
I thought it was a hilariously cute ad and decided to create a line of bras whose packaging corresponded with the appropriate fruit sizes. A cups are apples and B cups are oranges and etc. Since the concept was very "fruity" in nature, the dingy hangers that lingerie normally came with seemed no longer appropriate as I wanted something light and playful."
December 22, 2009 | 7 Comments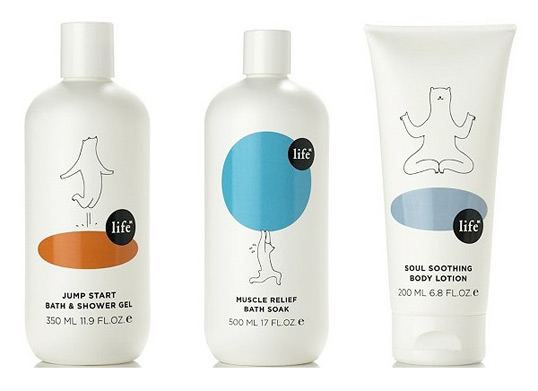 Country: United States
Playful and fun packaging for Life NK health and beauty products. Does anyone know who is responsible for this lovely work?