November 30, 2009 | No Comments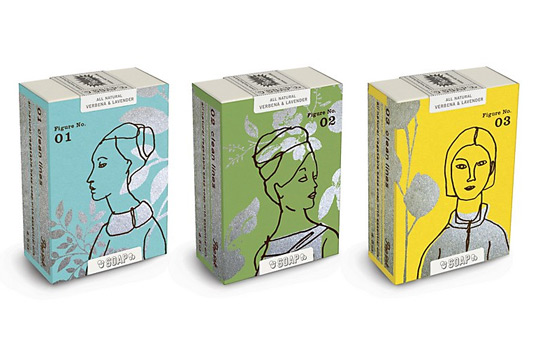 Designed by Laurie DeMartino Design | Country: United States | Buy it
"Clean Lines is a new collection of soaps from Pop Ink sold in retail stores throughout the U.S. The packages are printed with two colors (metallic silver and brown), and rely on French Paper's Pop-Tone stock to provide additional color and variety. The clean lines of the illustrations communicate the purity of the product."
November 30, 2009 | 2 Comments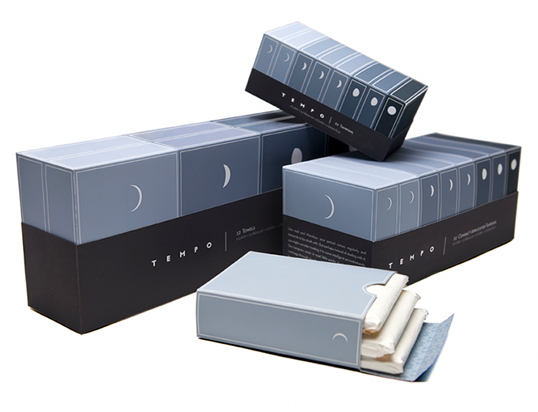 Designed by Jeff Krichmar | Country: United States
Atlanta-based designer Jeff Krichmar created this beautiful feminine care packaging while he was still a student a couple of years ago. We're very impressed; it would be lovely to see this on the shelves instead of what's out there now.
November 27, 2009 | 3 Comments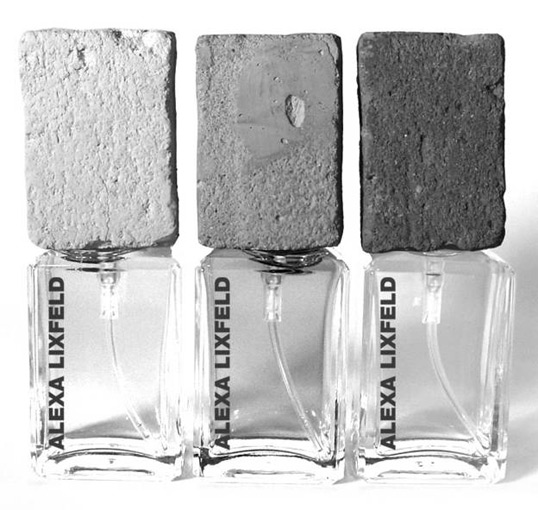 Designed by Alexa Lixfeld | Country: Germany
"Hamburg designer Alexa Lixfeld has designed a range of perfume bottles with concrete tops. Called Frangrance, the collection includes three different scents, each with a differently-coloured concrete lid."
Via Dezeen
November 25, 2009 | No Comments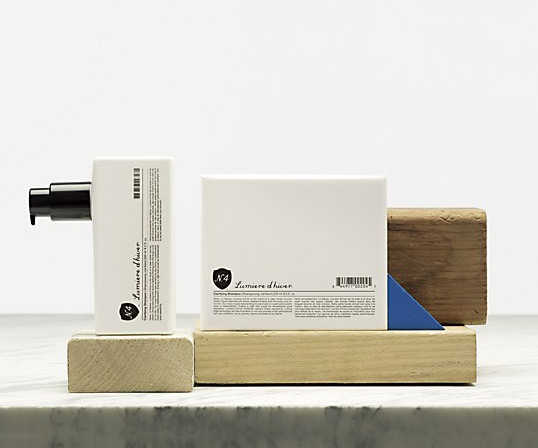 Designed by Bureau Number 4 | Country: United States
"Number 4 High Performance Hair Care was founded with the mission to create a hair care line that runs parallel to fashion, science, art, music and industrial design creative cycles. The Number 4 package design is inspired by the crossover between the essence of Swedish graphic design and the complex industrial minimalism of Japanese package design."
November 16, 2009 | No Comments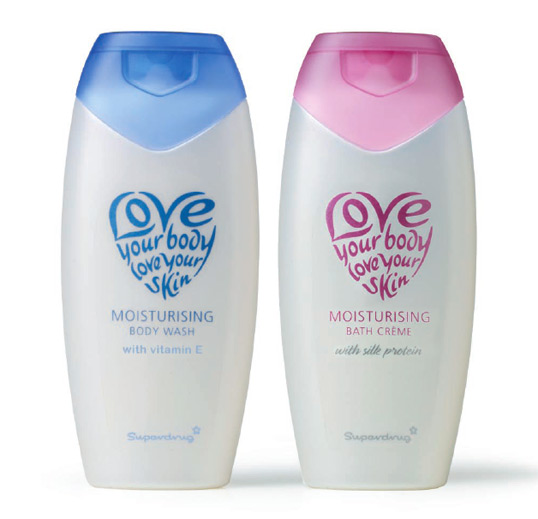 Designed by Mayday | Country: United Kingdom
Lovely use of typographical illustration for UK's Superdrug from Mayday.
"Creating a memorable 'skin friendly' icon for a moisturising bath and shower range."
November 10, 2009 | 5 Comments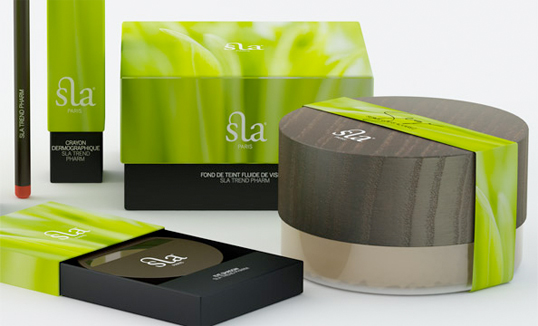 Designed by Zoo Studio | Country: Spain
Simple, logo-driven packaging for a cosmetics company. The most beautiful piece in the collection has to be the wood-capped loose powder container, although there is a lot to be said for the bright white type paired with the matte black packaging (shown after the jump).
November 9, 2009 | 2 Comments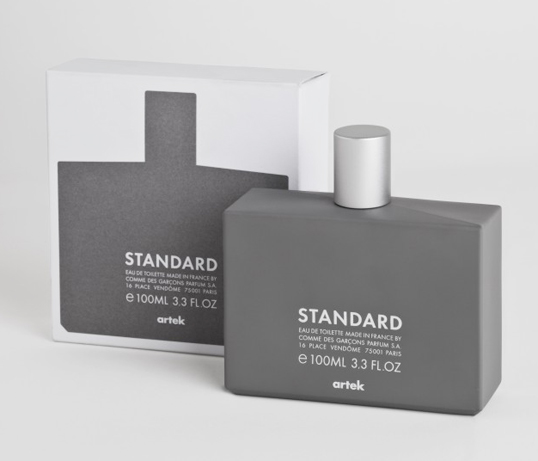 Designed by Artek & Comme Des Garçons | Country: Finland
The box, with its slightly textural grey silhouette feels stronger than the bottle itself. Both components strongly echo the work of furniture design shop Artek, who are based primarily in Finland but who have offices worldwide.
"The unisex fragrance was created in line with Artek STUDIO's brief on combining synthetic and natural elements. The final scent was developed by Christian Astuguevieille, perfume creator at Comme des Garçons. The result is a blend of Finnish Labrador Tea, Twinflower Linnea Borealis, metal and rust in the base notes and fennel, ginger, lemon, musk, saffron and cedarwood in the top notes. The visual aesthetics of the STANDARD fragrance were developed to stand along with Artek's ideology and existing products. In line with Artek's design ideology, the scent is created with the ambition to nourish physical and emotional wellbeing."
October 27, 2009 | No Comments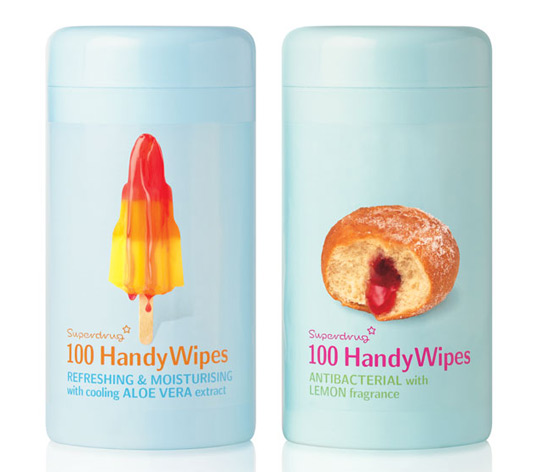 Designed by Turner Duckworth | Country: United Kingdom
The creative use of photography for Superdrug's Handy Wipes make this product fun and approachable, not to mention that it helps it stand out on shelf in a sea of moist wipe products.
October 22, 2009 | 4 Comments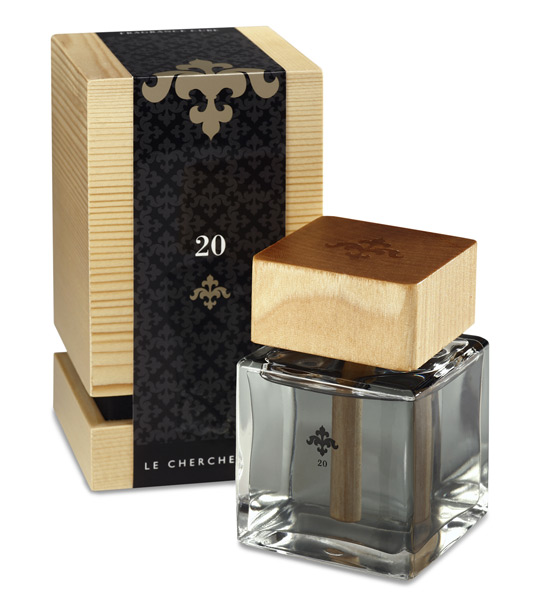 Country: France | Buy it
Le Cherche Midi has been kind enough to offer Lovely Package® readers 30% off the purchase of their products. Just head over to their online store and enter the promo code: LOVELY30. The promo is valid until Nov. 15th. Thanks Nathan!
"The fragrance industry spends a lot of money creating beautiful trash in the form of cardboard boxes that look great on a shelf, but are discarded after purchase.  So when we developed the packaging for our artisanal fragrances, we sought to combine beauty, function, sustainability and reusability.  The result was our signature wooden box with silk lining.
October 22, 2009 | 1 Comment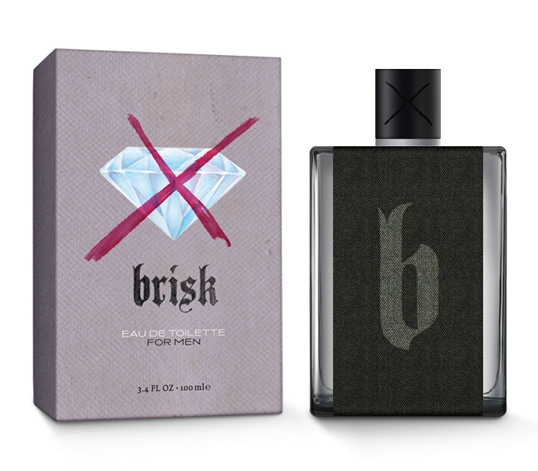 Designed by Andrei D. Popa | Country: Romania
Interesting and lovely design concept sent to us from Andrei D. Popa in Romania.
"Packaging for an imaginary product, men only, called Brisk.
Brisk it's about hyper-masculine attitudes related to women's desires and preferences, it's about skipping the clichés, about style and comfort with no added sugar."