November 10, 2009 | 5 Comments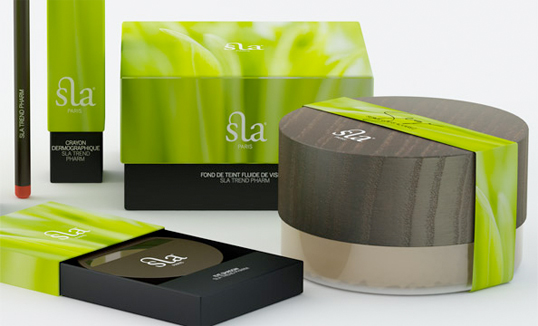 Designed by Zoo Studio | Country: Spain
Simple, logo-driven packaging for a cosmetics company. The most beautiful piece in the collection has to be the wood-capped loose powder container, although there is a lot to be said for the bright white type paired with the matte black packaging (shown after the jump).
November 9, 2009 | 2 Comments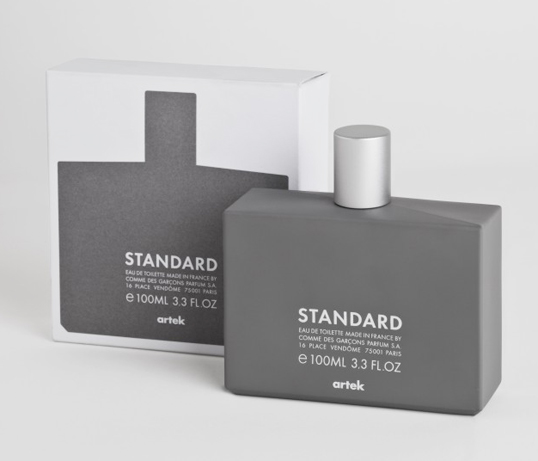 Designed by Artek & Comme Des Garçons | Country: Finland
The box, with its slightly textural grey silhouette feels stronger than the bottle itself. Both components strongly echo the work of furniture design shop Artek, who are based primarily in Finland but who have offices worldwide.
"The unisex fragrance was created in line with Artek STUDIO's brief on combining synthetic and natural elements. The final scent was developed by Christian Astuguevieille, perfume creator at Comme des Garçons. The result is a blend of Finnish Labrador Tea, Twinflower Linnea Borealis, metal and rust in the base notes and fennel, ginger, lemon, musk, saffron and cedarwood in the top notes. The visual aesthetics of the STANDARD fragrance were developed to stand along with Artek's ideology and existing products. In line with Artek's design ideology, the scent is created with the ambition to nourish physical and emotional wellbeing."
October 27, 2009 | No Comments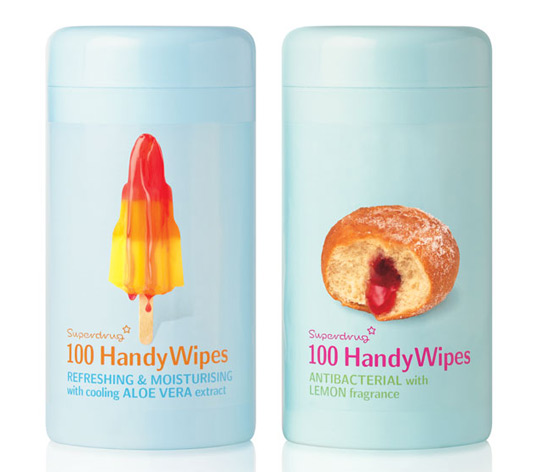 Designed by Turner Duckworth | Country: United Kingdom
The creative use of photography for Superdrug's Handy Wipes make this product fun and approachable, not to mention that it helps it stand out on shelf in a sea of moist wipe products.
October 22, 2009 | 4 Comments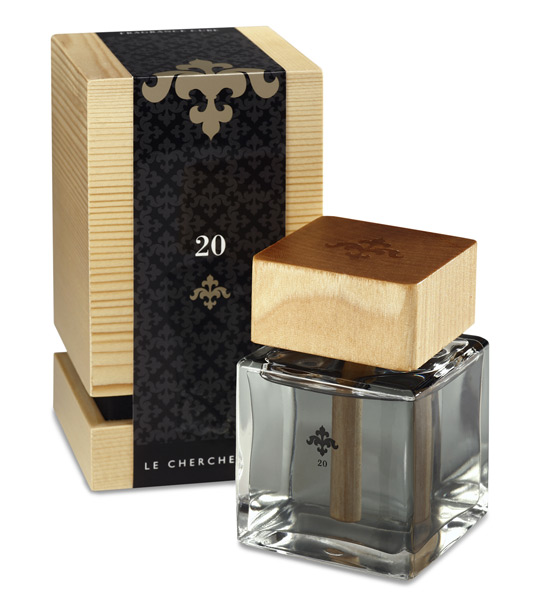 Country: France | Buy it
Le Cherche Midi has been kind enough to offer Lovely Package® readers 30% off the purchase of their products. Just head over to their online store and enter the promo code: LOVELY30. The promo is valid until Nov. 15th. Thanks Nathan!
"The fragrance industry spends a lot of money creating beautiful trash in the form of cardboard boxes that look great on a shelf, but are discarded after purchase.  So when we developed the packaging for our artisanal fragrances, we sought to combine beauty, function, sustainability and reusability.  The result was our signature wooden box with silk lining.
October 22, 2009 | 1 Comment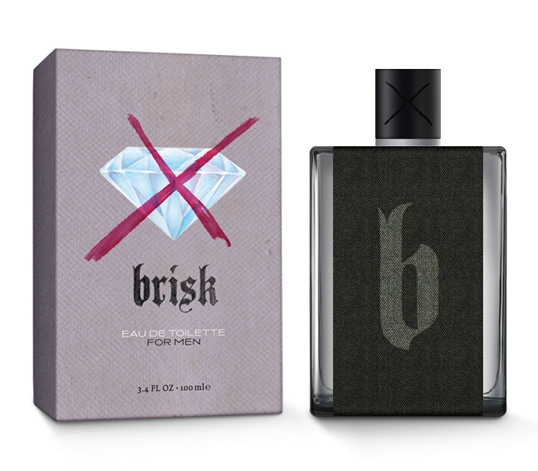 Designed by Andrei D. Popa | Country: Romania
Interesting and lovely design concept sent to us from Andrei D. Popa in Romania.
"Packaging for an imaginary product, men only, called Brisk.
Brisk it's about hyper-masculine attitudes related to women's desires and preferences, it's about skipping the clichés, about style and comfort with no added sugar."
October 20, 2009 | 2 Comments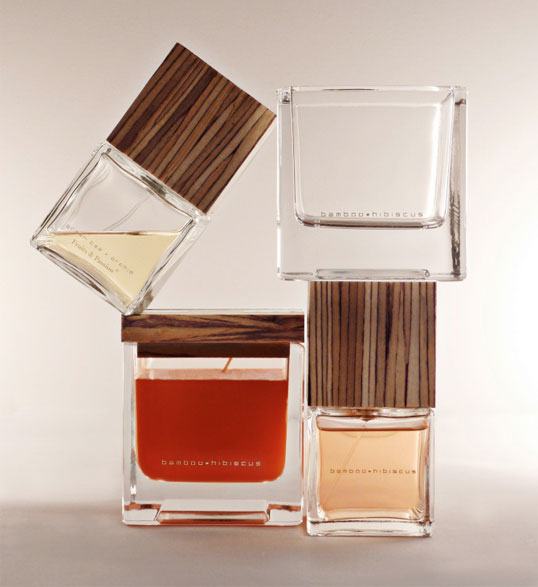 Designed by Bertuch | Country: Canada
The combination of glass and wood is becoming ever more popular in package design. This home fragrance collection for Canadian brand Fruits and Passion was inspired by Japanese design.
October 19, 2009 | 3 Comments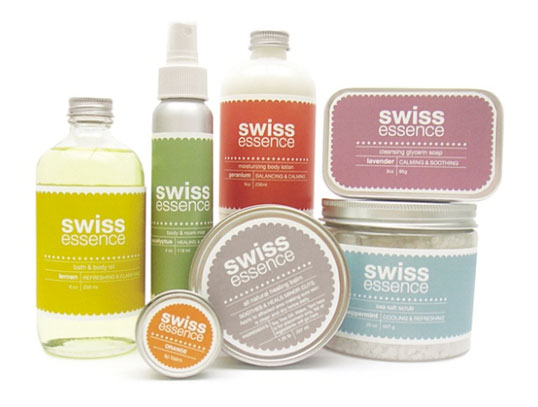 Designed by Elizabeth Linde | Country: United States | Font: Helvetica
"Cost-effective packaging designed for an independent business owner working as a massage therapist. The product ingredients are all natural and therapeutic. Packaging design and product line are inspired by the owner's Swiss background and are sold in her home spa."
October 15, 2009 | 4 Comments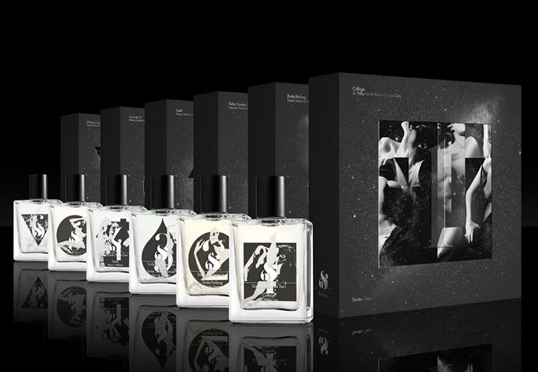 Designed by 3 Deep Design | Country: Australia
"What if a fragrance could be more than just sensuality, intrigue and allure? What if it could represent something that you stand for, something you believe in and hope for?
October 15, 2009 | 2 Comments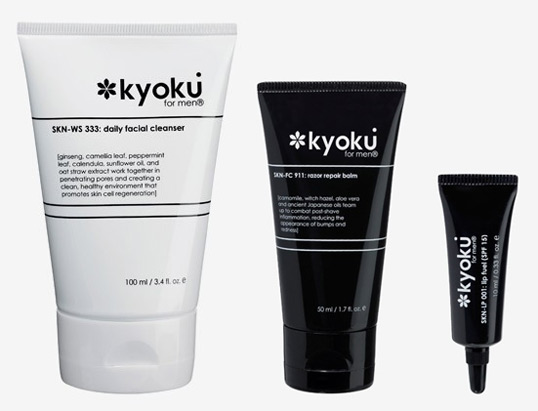 Designed by Alvaro Group | Country: United Kingdom | Font: Century Gothic | Buy it
Clean, minimal design paired with black and white blends to create a beautiful package for Kyoku for Men.
October 14, 2009 | 3 Comments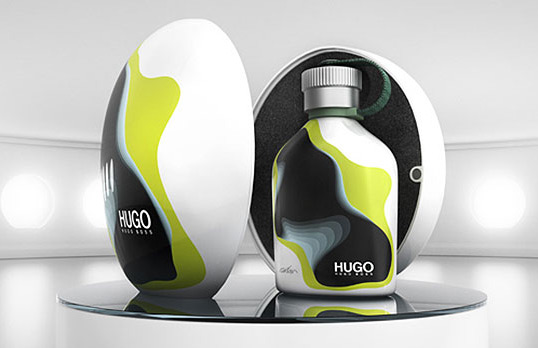 Designed by Karim Rashid | Country: United States
"HUGO, the younger and edgier collection from Hugo Boss, has worked with designer Karim Rashid on a limited edition perfume bottle. The HUGO perfume was released in 1995 and comes now in the new Rashid bottle, which is limited to 1000 pieces worldwide. The bottle will be available at 100 retailers, including Selfridges (London), Sephora (Paris), Harvey Nichols (Dubai) and the Gallerie Lafayette in Berlin starting next week where the launch event is also taking place."