August 26, 2012 | 1 Comment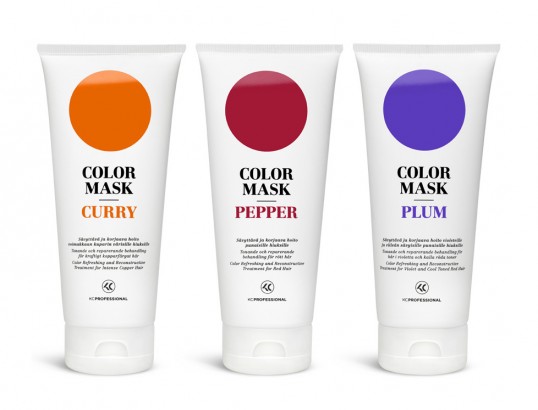 Designed by BOB Helsinki | Country: Finland
"Color Mask is a tinting and repairing conditioner for coloured hair. When choosing this kind of product, the colour is, naturally, the most important thing. So why not take all the fun out of it also in the packages?
The packages beautifully and clearly show the colour they're all about. You feel like a child in a candy shop but without the sugar overdose – even though the packages flirt with colour, the style is simple and clear."
August 17, 2012 | No Comments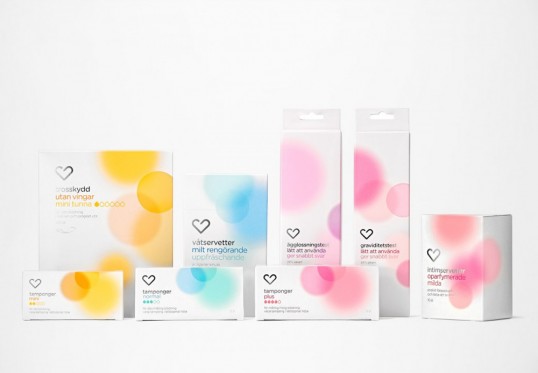 Designed by BVD | Country: Sweden
"Our most com­pre­hen­sive and com­plex assign­ment to date, and thus one of the most chal­leng­ing. For Apotek Hjär­tat, we devel­oped a com­plete graphic iden­tity from scratch and applied it to a wide vari­ety of iden­tity car­ri­ers. We have also given shape to all prod­ucts in Apotek Hjärtat's Pri­vate label range within dif­fer­ent cat­e­gories. More than 200 prod­ucts – and count­ing – all with their hearts in the right place."
August 16, 2012 | No Comments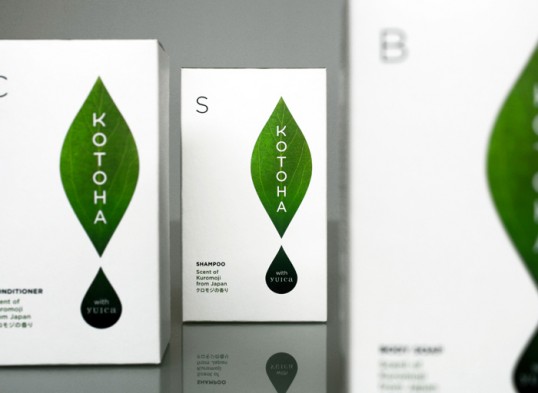 Designed by T-Square Design Associates | Country: Japan
"A new 'forest-bathing' brand from Japan.
From the refreshing scent of Japanese spicebush (kuromoji) to the exotic sweetness of Anise Magnolia (nioikobushi), yuica is the pure essence of Japanese forests, distilled into 100% natural essential oils. The benefits of yuica are perhaps best expressed by the term "forest-bathing", which has increasingly become popular here in Japan.
Kotoha, a new brand of hair and body care products with yuica's aroma oil, are made solely from plant-based ingredients. Kuromoji line-up will provide care for damaged hair, while Nioikobushi line-up will provide care for your scalp."
August 10, 2012 | 3 Comments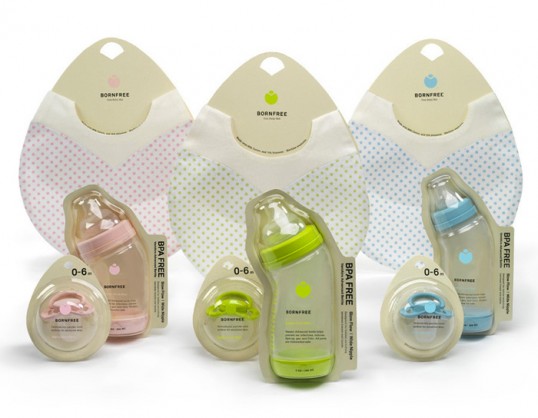 Designed by Lily Hu | Country: United States
"BornFree is the world-leading brand in baby feeding products. They stand out from their competitors by using BPA Free material that is safe for babies and also good for the environment. However, their packaging and branding didn't communicate these key features.
The new packaging has a clear front that allows consumers to see and choose their product. The front part is blow-molded with PETG while the back part is molded with paper pulp, both of which are environmentally friendly, cost-efficient, and recyclable. The front and back are Pressure Fit together instead of using binding material, which renders them non-recyclable."
August 8, 2012 | 3 Comments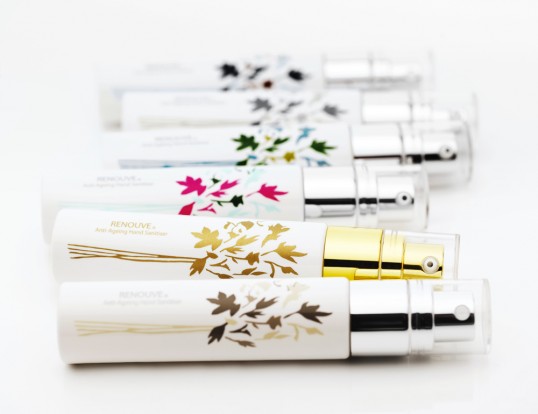 Designed by Swiss CosmoLab | Country: Switzerland
"Renouve is the world's first anti-aging hand sanitizing lotion made with collagen stimulating peptides. The name Renouve embodies the essence of the product- renewal. The flower design is a symbol of its characteristics: modern, pure and feminine. Various color schemes for various moods."
August 2, 2012 | 1 Comment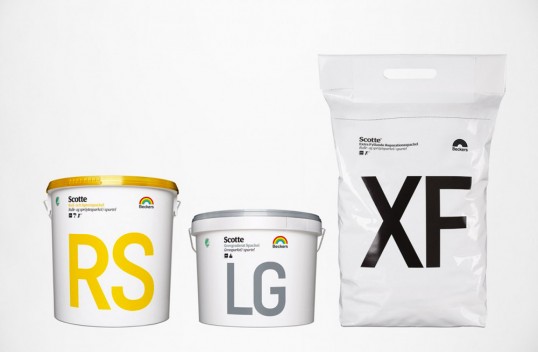 Designed by BVD | Country: Sweden
"Do you speak Scotte? A pro­fes­sional painter uses expres­sions like "Wall 7″ and "Car­pen­try 70″. We have brought their lan­guage into the design concept, mak­ing each and every pack­ag­ing easy to find and use."
July 18, 2012 | 1 Comment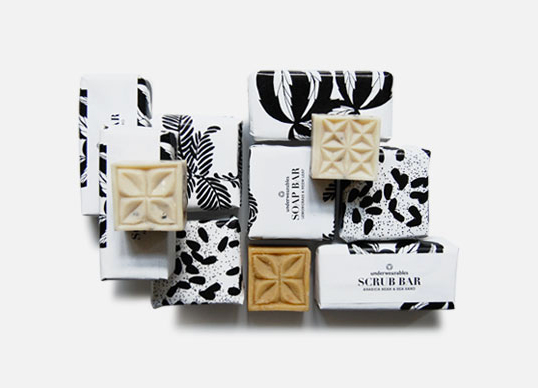 Designed by Spread Studio | Country: Denmark
"Design of packaging for sustainable handmade soap bars illustrating the natural ingredients and artisan production."
July 17, 2012 | 1 Comment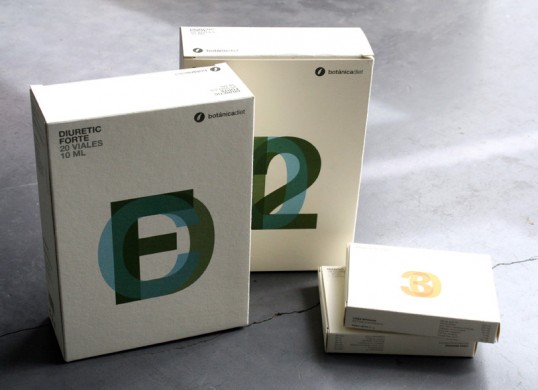 Designed by Grupo Habermas Comunicación | Country: Spain
"Packaging design for natural dietetic line Botanicadiet, from Botanicanutrients brand.
A simple and elegant design, where information, overprint details and the paper used (Antique Vellum Ivory, from Torrspapel brand) determine the final outcome."
July 15, 2012 | 2 Comments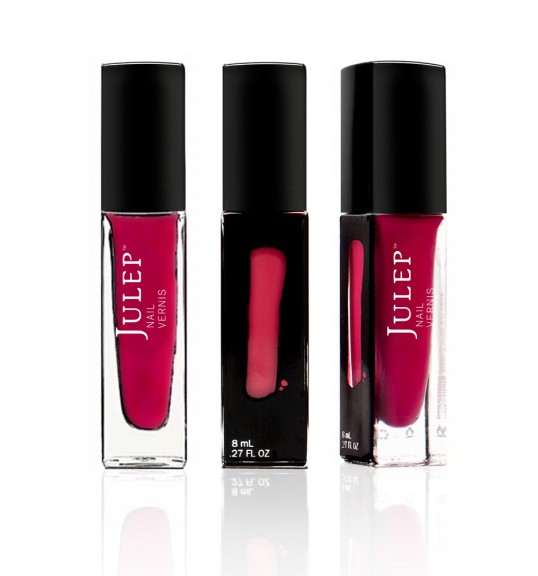 Designed by Turnstyle | Country: United States
"Julep Nail Parlors, with their trend-setting colors and toxin-free products, are cozy yet luxurious salons for healthier manicures and pedicures. For Julep, nail color lies at the intersection of beauty and fashion. It allows grown-up women to play, step out of their comfort zone and experiment with color and style. The company ethos is grounded in the "girlfriend" power of women emboldening each other to be their most vital, beautiful, confident, and happy. Popular with celebrities such as Anne Hathaway and Kate Hudson, Julep names their enamels after the stars they are inspired by. Blake is a sunny yellow, January is that perfect Betty Draper red and Gwyneth is a classic pink."
July 6, 2012 | 1 Comment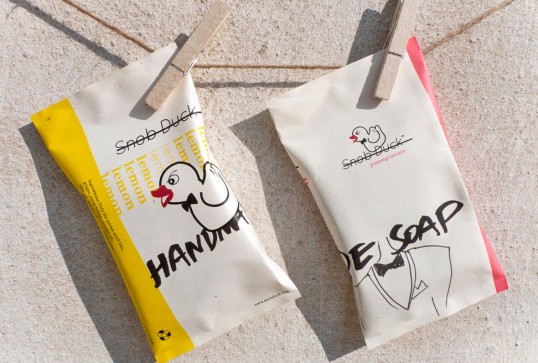 Designed by Marios Karystios | Country: Greece
"Vasilis Douros, decided to create a handmade soap made of the purest stuff. His admiration of animals, (especially ducks) as he is a vegetarian, led to thechosen symbol.
We used the classic innocent looking rubber duck by contraries. A nice bow tie, clean and fresh but still with this snobbish look.
All Snob Duck soaps are 100% handmade & hand packaged using recycled paper. Made of extra virgin olive oil, greek herbs, fruits, honey & lots of love."