February 3, 2013 | 2 Comments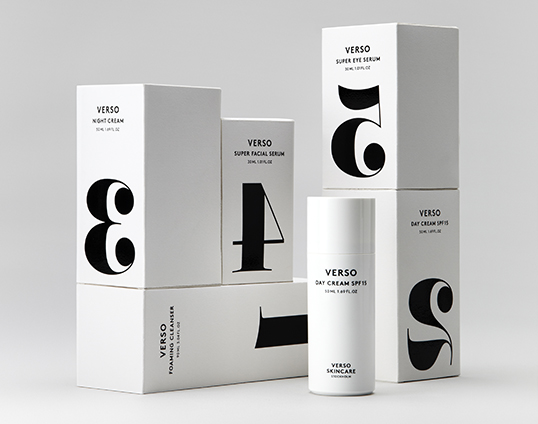 Designed by Today Creative | Country: Sweden | Fonts used: LL Brown, Carousel
"Verso is latin and means reverse, as in the backside of a painting or the back view of a dress. It is what is normally hidden underneath, the mirrored view. In a metaphorical sense, you could say it means going your own way, being different. And Verso is a very different kind of skincare. It has a unique and patented formula called Retinol 8 that helps the skin cells to mimic how young cells behave, effectively reversing the signs of aging.
The Verso Skincare brand identity & packaging design was developed for over a year by Today Creative: Susanna Barrett Creative Direction, Mattias Börjesson Brand Strategy, Tom Miller Senior Designer and Torbjörn Kihlberg Designer. Web development by Emil Olsson."
January 28, 2013 | 5 Comments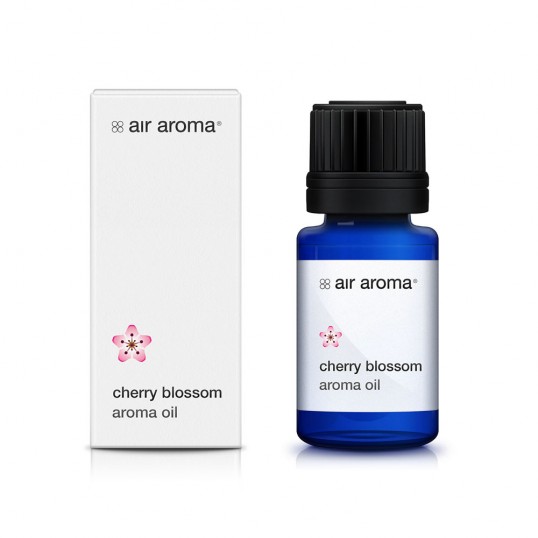 Designed by The Graphic Order | Country: Australia
"Consisting of 38 different fragrances, this packing design is for scent branding company Air Aroma.
Each fragrance was given it's own unique icon, combined with simple clean type this allows customers to easily identify each scent at a glance while standing out on the shelf from other brands."
January 22, 2013 | 4 Comments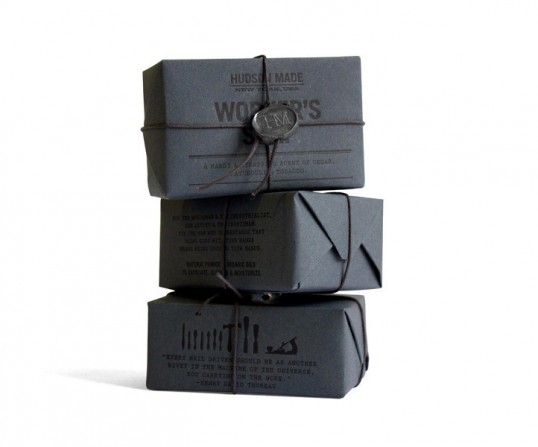 Designed by Hovard Design | Country: United States
"Introducing the Hudson Made Worker's Soap. This small batch artisanal product is for the man (or woman) who understands that being good with your hands means being good to your hands.
Hudson Made packaging references a time in history when every item was individually boxed and packed by hand upon production. Hand wrapped and string tied with a lead seal, each soap is securely protected and unique. The incorporation of traditional printing and letterpress typography on sustainable paper creates a valued product presentation.
All of Hudson Made's packaging is manufactured locally and meticulously selected for a truly regional product. The typography itself is balanced between contemporary simplicity and the heritage implied by nineteenth-century design."
January 21, 2013 | No Comments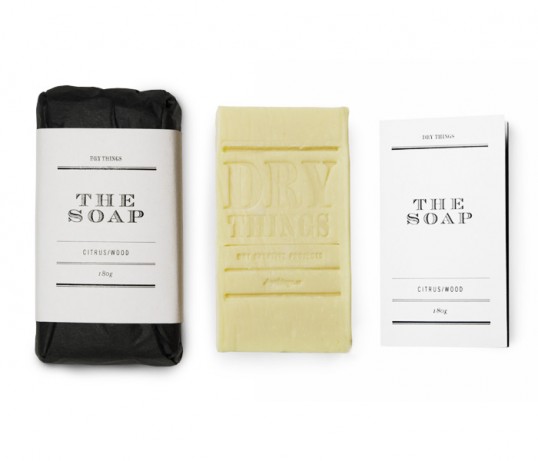 Designed by Dry Creative Projects | Country: Sweden
Ecological soap made from olive oil. Scent: Citrus and wood.
January 14, 2013 | No Comments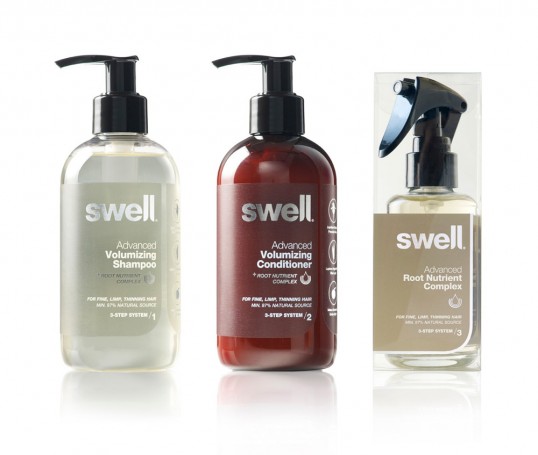 Designed by Aloof | Country: United Kingdom
"Aloof has designed branding and packaging for Swell, a no compromise natural hair care brand.
Swell is a breakthrough 3-step system with a unique Root Nutrient Complex, bringing root-to-tip volume and health to fine, limp and thinning hair.
The packaging is designed to communicate the efficacy of the products, with the negative space between the two 'l's' creating an icon that resembles a root-to-tip hair follicle, echoed in the die cut, full-wrap label gap positioned on the face of the packaging."
January 3, 2013 | 1 Comment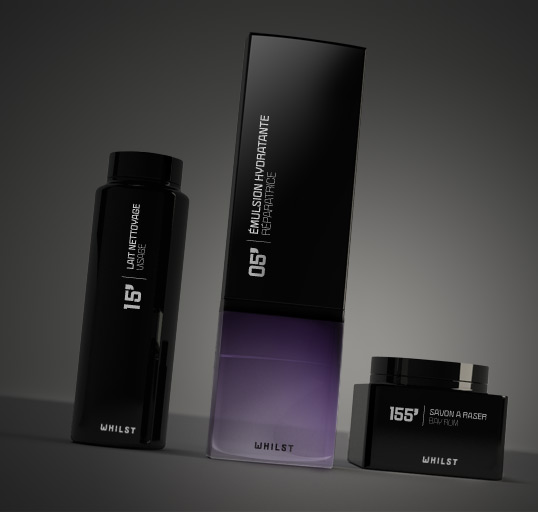 Designed by HvingtQuatre | Country: France
"3 years after the launch of the product, we've been asked to create a special package for Whilst male cosmetics. We wanted the packaging to express the male ambivalence, sensitivity, and strength. A sensitive product protected by a strong case."
December 13, 2012 | 2 Comments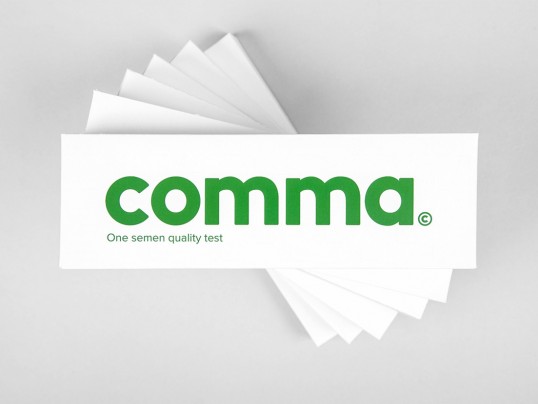 Designed by Caroline Rosenkjær, Casper Holden, Christina Stougaard, Nicolai Henriksen & Thorbjørn Gudnason | Country: Denmark
"A small entrepreneurial company from Denmark is currently preparing to launch a new innovative mens product, a semen quality test for home use which indicates the semen mobility with 98 % accuracy! The appearance and use of the product is similar to a pregnancy test.
We went after a minimalist no-bullshit package design, which gives the consumer nothing but the relevant. Furthermore will the package design be a necessary part of the advertising concept."
December 9, 2012 | 2 Comments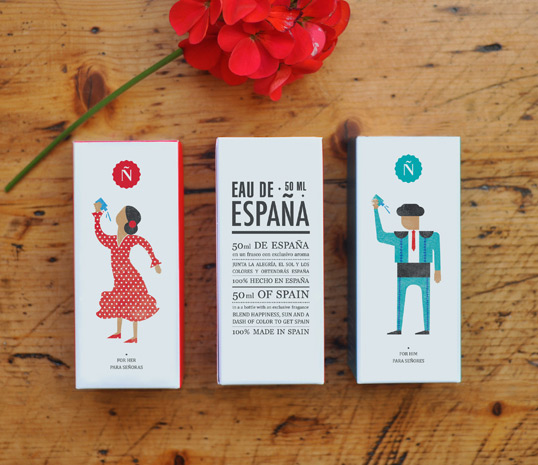 Designed by Tatabi Studio | Country: Spain
"50 ml of Spain in a bottle with an exclusive fragrances. Blend happiness, sun and dash of colour to get Spain."
December 5, 2012 | 3 Comments
Designed by Re | Country: Australia
"Previously the chosen product by plastic surgeons and cosmetic physicians, Rationale, a pioneering organic skincare system, is now available to direct to consumers.
This super high-end skincare regime had to translate it's scientific and medical heritage into the beauty category.
The 6-step system takes consumers through a simple numerical structure, 1-3 in the morning, 4-6 in the evening.
The unique properties and characteristics of each formula are expressed through the combination of graphical forms within theelegance of the numerical system. Sophistication with science at its core."
December 3, 2012 | 4 Comments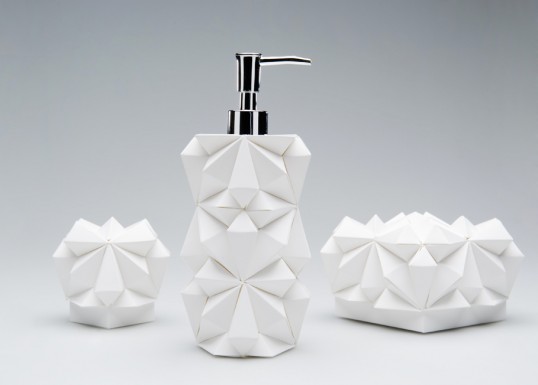 Designed by Carolin Boström | Country: Sweden
"Diamond is a concept collection of beauty and health care products. These packages are made to show how much you actually can do when you challenge the material. This project was made for the recreate packaging competition that Stora Enso and the Alto University hosted."