January 3, 2013 | 1 Comment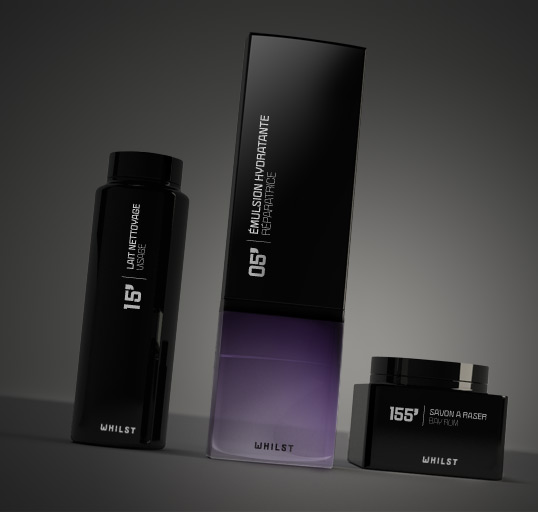 Designed by HvingtQuatre | Country: France
"3 years after the launch of the product, we've been asked to create a special package for Whilst male cosmetics. We wanted the packaging to express the male ambivalence, sensitivity, and strength. A sensitive product protected by a strong case."
December 13, 2012 | 2 Comments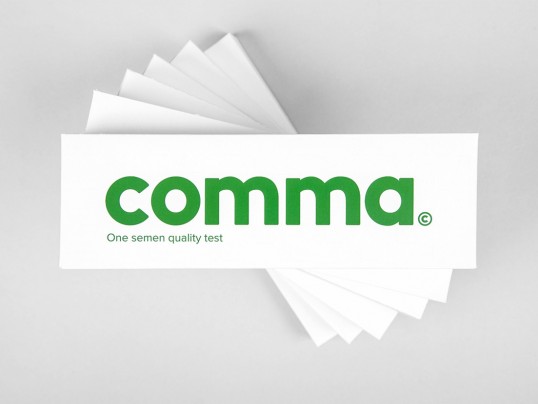 Designed by Caroline Rosenkjær, Casper Holden, Christina Stougaard, Nicolai Henriksen & Thorbjørn Gudnason | Country: Denmark
"A small entrepreneurial company from Denmark is currently preparing to launch a new innovative mens product, a semen quality test for home use which indicates the semen mobility with 98 % accuracy! The appearance and use of the product is similar to a pregnancy test.
We went after a minimalist no-bullshit package design, which gives the consumer nothing but the relevant. Furthermore will the package design be a necessary part of the advertising concept."
December 9, 2012 | 2 Comments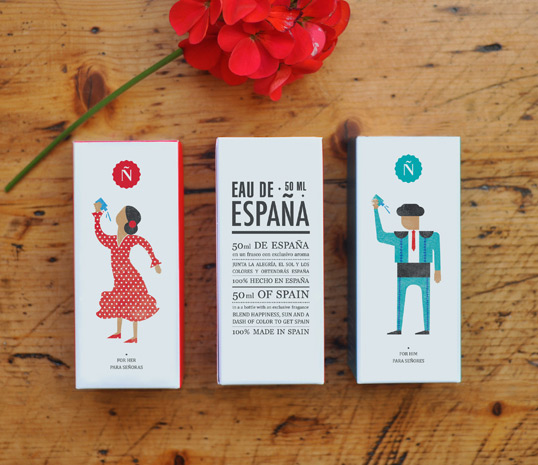 Designed by Tatabi Studio | Country: Spain
"50 ml of Spain in a bottle with an exclusive fragrances. Blend happiness, sun and dash of colour to get Spain."
December 5, 2012 | 3 Comments
Designed by Re | Country: Australia
"Previously the chosen product by plastic surgeons and cosmetic physicians, Rationale, a pioneering organic skincare system, is now available to direct to consumers.
This super high-end skincare regime had to translate it's scientific and medical heritage into the beauty category.
The 6-step system takes consumers through a simple numerical structure, 1-3 in the morning, 4-6 in the evening.
The unique properties and characteristics of each formula are expressed through the combination of graphical forms within theelegance of the numerical system. Sophistication with science at its core."
December 3, 2012 | 4 Comments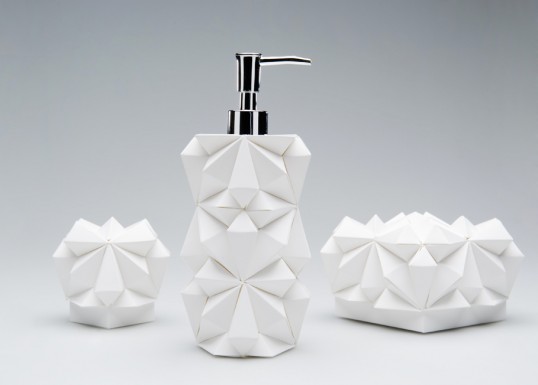 Designed by Carolin Boström | Country: Sweden
"Diamond is a concept collection of beauty and health care products. These packages are made to show how much you actually can do when you challenge the material. This project was made for the recreate packaging competition that Stora Enso and the Alto University hosted."
November 29, 2012 | No Comments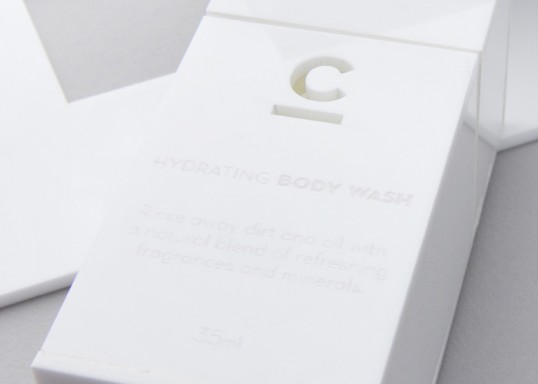 Designed by Daniel Diaz | Country: Australia
"The Prince Hotel is one of Australia's leading boutique hotels situated in St Kilda, Melbourne. The hotel's interior is a collaboration of art, sculpture and designer furniture. C bathroom amenities combines elements of the hotel's modern interior design, giving the clientele a exclusive bathroom amenities range perfectly considered to compliment the interior decor and style."
October 26, 2012 | 1 Comment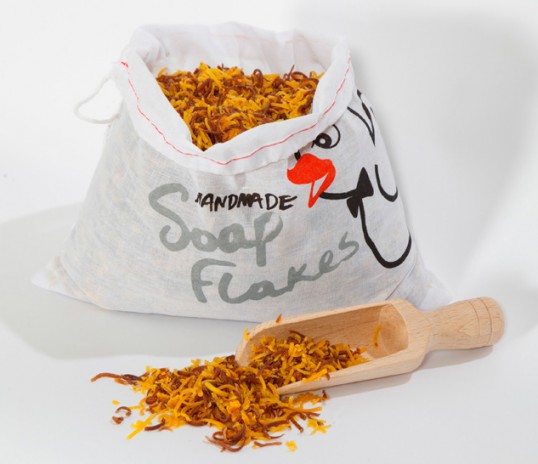 Designed by Marios Karystios | Country: Greece
"Your favorite handmade snob duck soap comes now in ducky soap feathers with the same snob attitude. Just a few flakes are enough to do the job… Why waste so much water making liquid soap?
Hand packaged in small cloth sacks which you can reuse afterwards."
October 13, 2012 | No Comments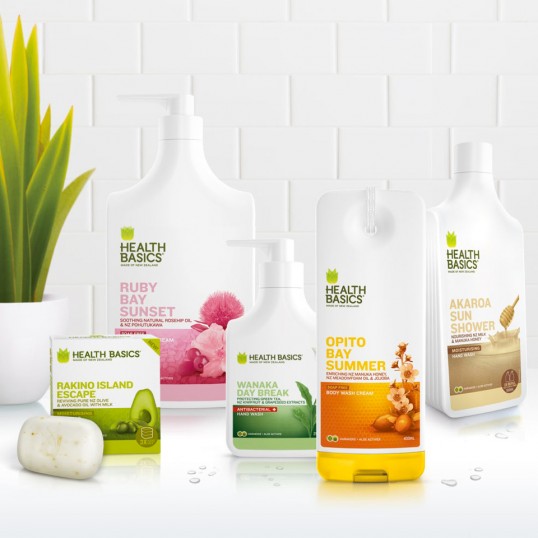 Designed by Milk | Country: New Zealand
"The New Zealand story is not a new one to consumers, but it's a compelling and evocative differential in a category heavily crowded by imported brands. Health Basics wanted to own that share of shelf, heart and mind by leveraging their authentically New Zealand made provenance.
We were happy to oblige."
October 12, 2012 | No Comments
Designed by Enric Aguilera & Asociados | Country: Spain
"New line of dietary supplements NaturSystem for Cinfa."
September 28, 2012 | 3 Comments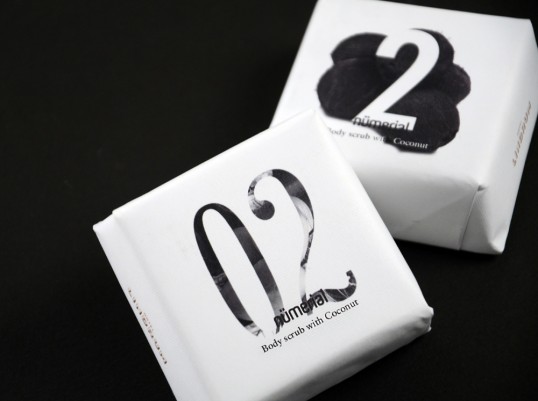 Designed by Jin Bae | Country: Australia
"This boutique bathroom cosmetic product packaging has been designed for the boutique hotel Lindrum in Melbourne Australia. Sense of history and their current modern design approach has been carefully communicated through this design. The target audience of businessmen and conference speakers and their lifestyle have been taken to consideration therefore the three products have been designed in simple numeric way so it can be easily and quickly used by following the numbers in order."