February 22, 2015 | 1 Comment
Designed by Sydney Goldstein | Country: United States
"A unique food truck, obsessed with oddities. The pigeon follows the traveling circus from city to city."
January 28, 2015 | 1 Comment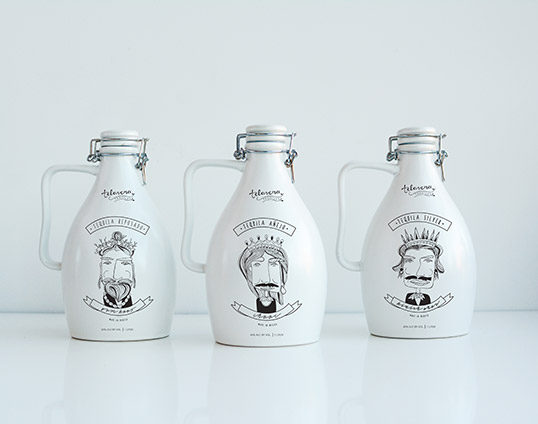 Designed by Hannah Hart | Country: United States
"For this project I was assigned to create alcohol packaging, so I chose to do Mexican tequila. As I did my initial research, I was very inspired by the culture, arts and history of Mexico, specifically Talavera. Talavera is the word used to identify the beautiful handmade pottery and fine ceramics that are trademarks of Mexican craftsmanship.
Just as Mexican Talavera was created with strict standards and regulations in order to preserve the expert nature of its craft, I expect every bottle of my tequila to be crafted in this same way; with precise ingredients and regulations that go into making every bottle a beyond tasteful experience.
To give each bottle of tequila the utmost feeling of prestige, I incorporated an important element in Mexican culture and history: Mayan gods. Religion played an enormous role in talavera ceramics so I wanted to make these characters come to life on each bottle in a sophisticated, yet lively way. I drew a series of illustrations on what I believed the Mexican gods would look like. The gods that are seen on the substrates are: Yum Kaax, The God of Nature; Chaac: The God of Rain; and Kinich Ahau: The God of the Sun. The illustrations were then transferred to the bottles using acetone and touched up by hand with a sharpie."
December 15, 2014 | 1 Comment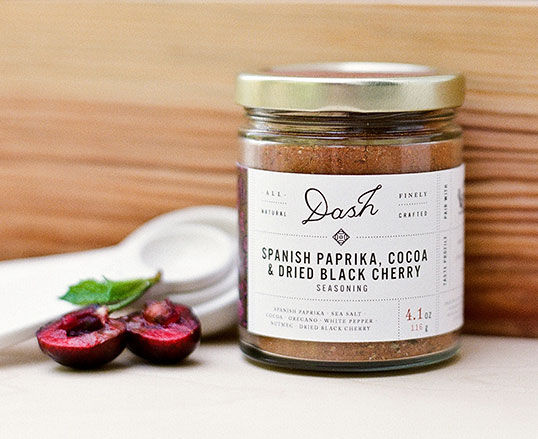 Designed by Emily Claire Guin | Country: United States
"Dash – based in San Francisco – was founded in 2011 by two chefs who were both disenchanted and unsatisfied by the conventional market for purchase-ready seasonings. The pair saw a need for seasonings that would bring vibrancy to at-home cooking.Dash seasonings are all-natural, finely crafted blends of dried herbs, spices and fruits that elevate the home meal to gourmet refinement.
Dash is a luxury brand that appeals to the food connoisseur who values a gourmet at-home meal yet appreciates the convenience of a reliable pre-made blend.
Dash intends to wholesale to high-end national groceries and specialty stores (such as Whole Foods and Williams-Sonoma) as well as market its products through its online store."
October 19, 2014 | 1 Comment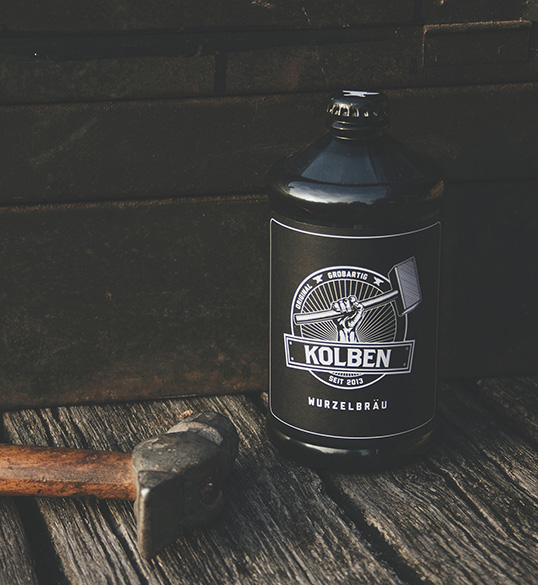 Designed by Marcel Messner | Country: Germany
"Honest, authentic, strong – that's KOLBEN, a real beer for real men. It's the perfect refreshment after you spent a whole day in the forest chopping wood for your fireplace.
In this student project of the masters-program Packaging, Design & Marketing at Stuttgart Media University in Germany the task was to create a unique beverage brand including marketing, packaging and graphic design. From the earliest concepts to the production of the bottles and secondary packaging, we produced everything in-house at the University."
March 26, 2014 | 1 Comment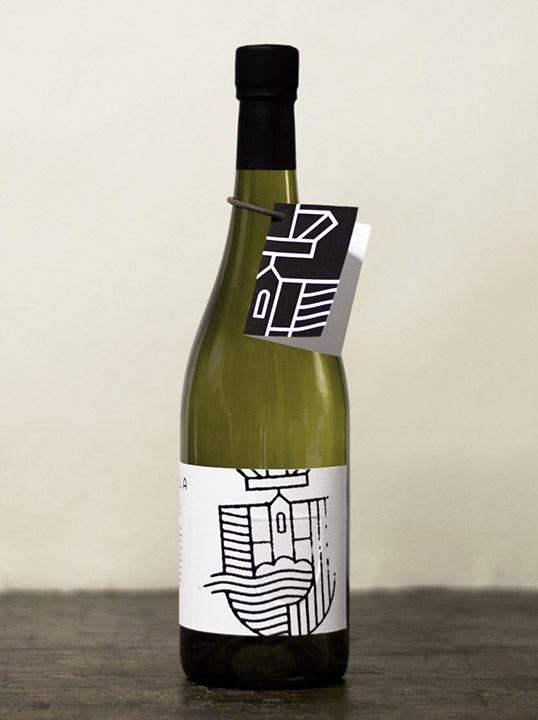 Designed by Kata Moravszki & Richárd Lakosi | Country: Hungary
"The Figula winery vineyards are located at Balatonfüred and its sounding places. One such place is Balatonszőlős – Sóskút. This winery is one of the most beautiful areas and it is mentioned as a crown jewel of the winery. From here came our idea to deal with the coat of arms of the two areas. In compliance with the rules of heraldic coat of arms the combination of the two places has been created. As a great shield the coat of arms of Balatonfüred embraces the coat of arms of Balatonszőlős in a shape of a heart. This is the Fess Point, the most important element of the coat of arms. Thus this sign embodies in a authentically manor the relationship between Wine, Winery and Sóskút-vineyard. 
In this concept we created a custom font for the winery that is modern, but also reflects to the basics of the heraldic emblems."
March 24, 2014 | 1 Comment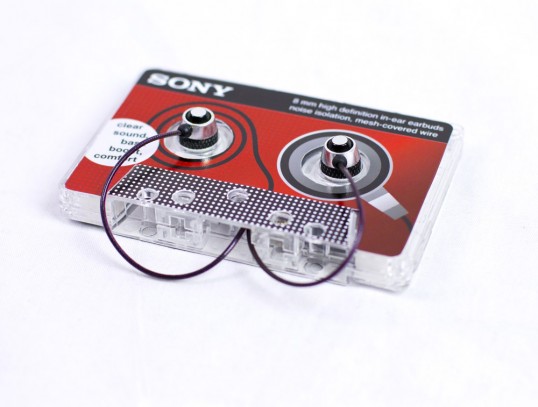 Designed by Alyssa Phillips | Country: United States
"I was given the assignment to package a found object inside of a related object. I chose to package earbuds inside of a cassette tape, giving the now rarely used cassette a fun new purpose."
February 19, 2014 | 1 Comment
Designed by Brennan Gleason | Country: Canada
"This self directed student project for my final semester of design school was initiated with the goal in mind of creating a unique, eye catching identity and packaging design for a craft brewery.
High Seas Brewing Co. is a home brewed brand myself and my roommate created to give our small batch beer an identity all its own. With his love of the high seas and my love for crafty, simple, eye catching design I saw this as a perfect opportunity to create something great."
February 13, 2014 | 1 Comment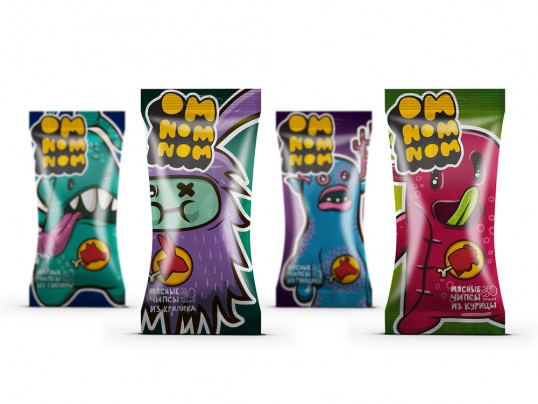 Designed by Anastasia Ovsyannikova | Country: Russia
"Packaging of meat chips for teens. The flavor lineup includes: pork, beef, chicken and rabbit. It's a fancy and healthy snack, an alternative to the ordinary chips, chocolate and other unhealthy snacks.
Small handy pack for usage while on the run. Each pack contains vinyl stickers in order to sticker bomb everything around. Visual idea is to combine street characters and stickers."
February 10, 2014 | No Comments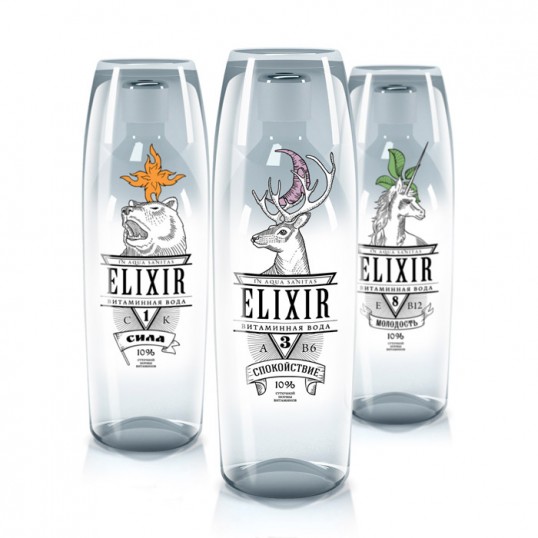 Designed by Barysheva Yana | Country: Russia
"Elixir was chosen as the brand name as it is widely known to represent eternal life, immortality, and well being. The brand logo was then set out in a clear and sharp font representing an up market professional appearance that will appeal to a broad consumer market.
In addition the logo includes the Latin slogan In Aqua sanitas this is taken from the Latin saying "In vino veritas, in aqua sanitas" . "In whine there is truth In water Their is health". This combined with Elixir adds to the overall feeling of health, youth and vitality. To complete the Logo the words Vitamin Water are clearly displayed to insure the consumer understands and relates to the product and its contents.
The brand is divided into 3 varieties each with, A different symbol, Animal, number, vitamin content, and subtitle name that all directly represents the benefits of the individual products. The symbols, numbers, and animals have been carefully selected and combined to create visually attractive graphics. Each with deep symbolic meaning, enabling consumers to relate to the benefits of each product on offer."
December 9, 2013 | No Comments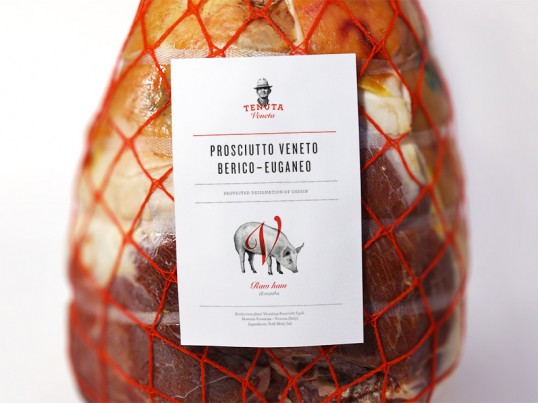 Designed by Manuel Bortoletti | Country: Italy
"The project illustrates the brand identity of Tenuta Veneta, the name of a fictitious multifunctional structure which promotes the quality of the agri-food of the Italian region Veneto.
The products are not only bought here, but also consumed and studied. To offer that service, Tenuta Veneta is composed by a bistro, a shop and a place where it organizes cooking class, tastings and teaching."