August 22, 2009 | 8 Comments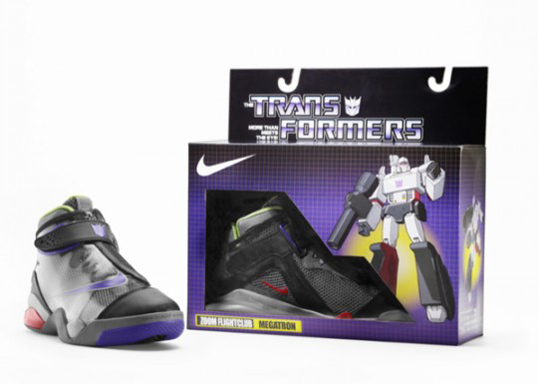 "Nike has launched a limited edition set of three performance basketball shoes commemorating the worldwide premiere of the Transformers film sequel. The collaboration includes the Nike Zoom Flight Club, Nike Zoom FP and Nike Sharkalaid complete with special packaging, retro graphics and vibrant color combinations.
Nike worked closely with Hasbro on this special project. The Transformers franchise, spanning a range of media over the past 25 years, is based on transforming robots representing good and evil. No detail went unnoticed when Nike began the design process. The shoe packaging mimics the nostalgic toy boxes complete with original Hasbro graphics, J-hooks for hanging display and decoder profiles on the back of the boxes that highlight each robot's powers.
Transformers fans around the globe are abuzz over the sequel full-length film that debuted internationally last week and the momentum continues. Each of the three Nike designs can be purchased individually and include special colorways honoring the Transformers characters Megatron (Nike Zoom Flight Club), Soundwave (Nike Sharkalaid) and Bumblebee (Nike Zoom FP)."
Via Highsnobiety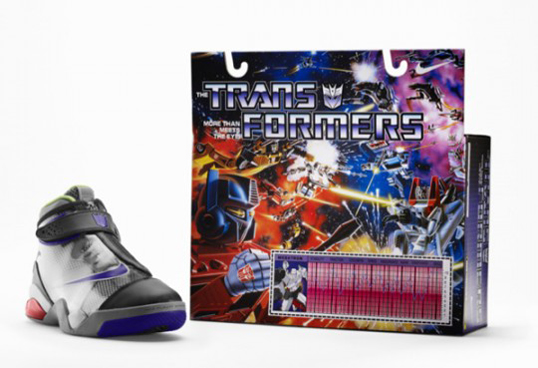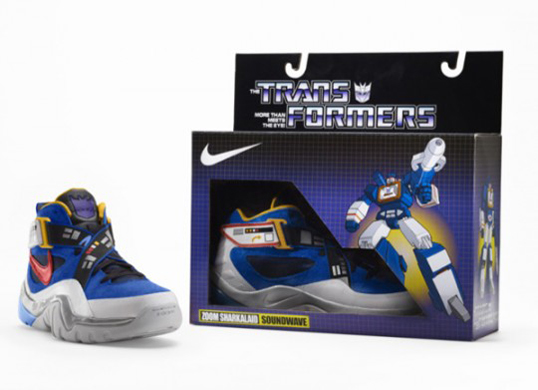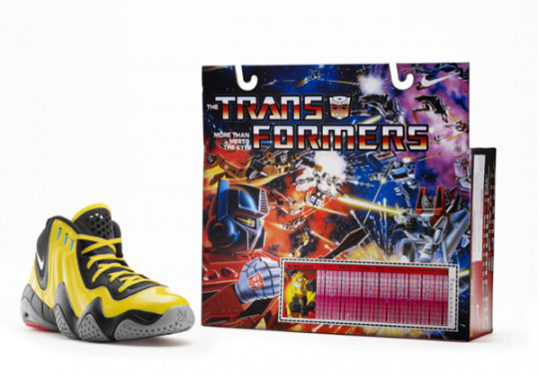 Comments
Warning
: count(): Parameter must be an array or an object that implements Countable in
/nfs/c02/h06/mnt/28959/domains/lovelypackage.com/html/wp-includes/class-wp-comment-query.php
on line
399