October 14, 2008 | 2 Comments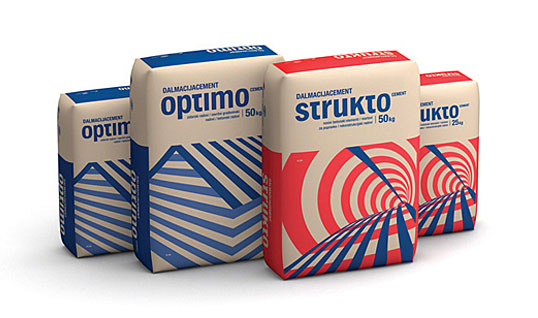 Most cement companies probably don't care what their packaging looks like since their product is purely needs based. Apparently Croatian based TRIDVAJEDAN thinks otherwise, as their beautiful designs for Cemex-Dalmaciacement demonstrate, and prove that anything can and should be well designed.
Thanks to Izvorka for sending this our way.
Comments
Warning
: count(): Parameter must be an array or an object that implements Countable in
/nfs/c02/h06/mnt/28959/domains/lovelypackage.com/html/wp-includes/class-wp-comment-query.php
on line
399