January 28, 2010 | 3 Comments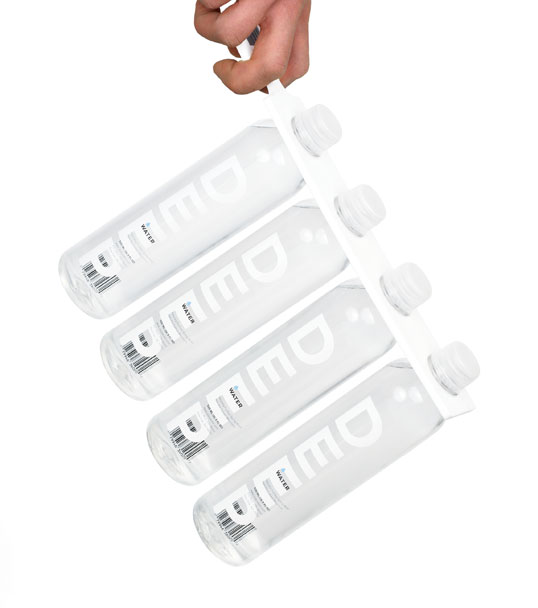 Designed by Jesse Kirsch | Country: United States
"Elegant and clean typography along with a  unique caddy design allows Deep Water to stand out from its competition. The large white letters of DEEP along wit
h small droplet in pale blue allow the clear water inside the bottle to remain prominent and appetizing. The caddy, which features a self-holding joint, needs only a small sticker on the other end to remain closed. The sticker not only acts as a means to keep the caddy closed, but also serves as its label including a barcode, price and other information. Two small notches in the caddy allow the customer to hold the 4-pack comfortably."
zp8497586rq
January 27, 2010 | 1 Comment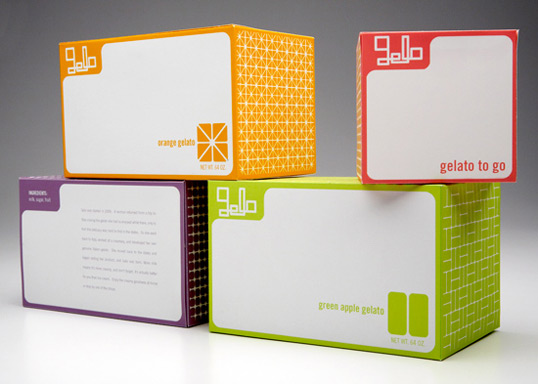 Designed by Beryl Firestone
"Gelo is authentic Italian gelato packaged for the masses, with a nod to the old school paper box ice cream cartons, while still maintaining a hint of the rectangular shape of the tins it's served in across the pond. geometic patterns for each flavor let you know which flavor it is from any angle. colors reflect fruit flavors, white represents the milk. (only 2 colors per box = white, color… represent the 2 primary ingredients – fruit/flavor & milk)"
January 25, 2010 | 4 Comments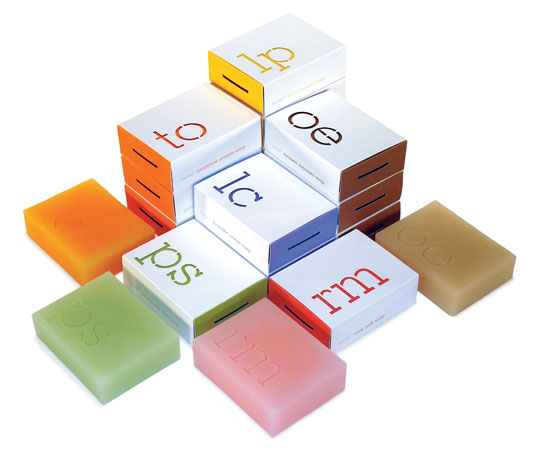 Designed by Jesse Kirsch | Country: United States | Font: Lubalin Graph
"Strong typography and a sharp color palette define this packaging system for a line of 6 scented soaps. The bright white of the sleeve e
vokes a feeling of cleanliness, while the interior box conveys the color of the ingredients used to make the soap. The initials of each scent's name, die cut on the outside sleeve, allow the color of the box below to show through. A small narrow opening at either end invites the consumer to smell the soap without having to open the box. The product itself echoes its packaging with matching initials recessed into the surface of each bar."
zp8497586rq
January 8, 2010 | 8 Comments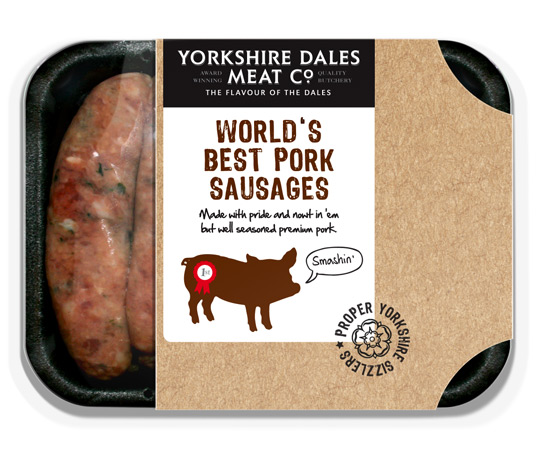 Designed by Robot-food | Country: United Kingdom
"Yorkshire Dales Meat Company is a supplier of fine meat products to catering and they also produce a range of premium sausages to supply supermarkets. Their current sausage pack is wrapped in film with an almost unbranded white sticker applied. They approached us to look at packaging design concepts to increase their supermarket distribution, shelf shout and sales volume.
January 1, 2010 | 5 Comments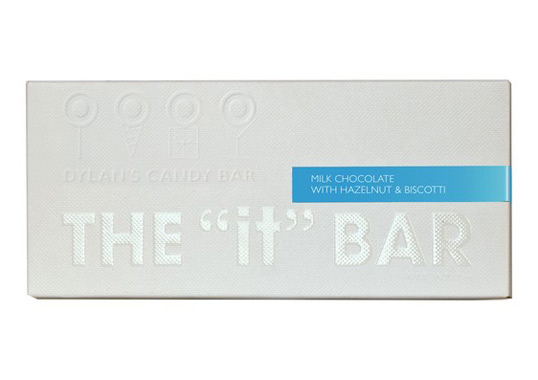 Country: United States | Font: ITC Avant Garde Gothic
The "it Bar from Dylan's Candy Bar comes beautifully packaged in a white textured box with blind embossing, foil stamp and tip-on label.
December 18, 2009 | 5 Comments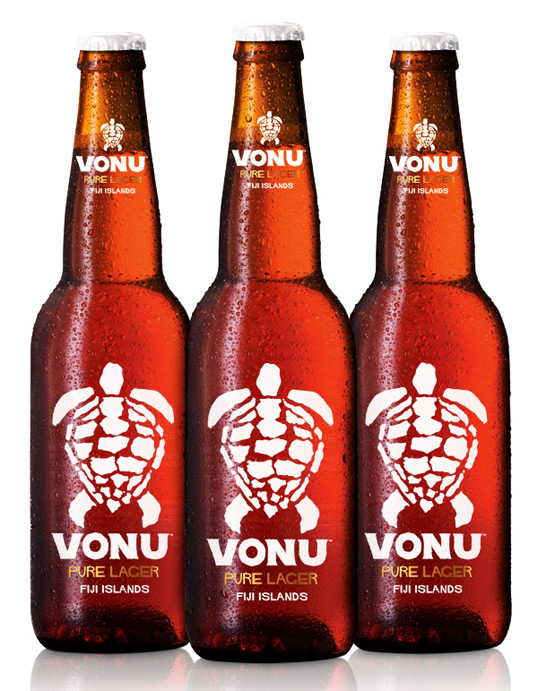 Designed by Fracture | Country: New Zealand
"Objective: The packaging for Vonu Beer was developed as the core component of the brand identity. Vonu Beer is a premium beer, brewed and sold exclusively in the Fiji Islands. The target market are the traditional premium beer buyers, which in Fiji equates to the transient tourist market in bars and resorts, and ex-pats.
Solution: We created a packaging system that combines traditional elements of premium beer architecture with a distinctive "island style". Clean white with gold foils, combined with uncoated board and rough, hand rendered typography helps define the brand personality of Vonu – fun-loving, relaxed and laid back.  The brand story is expanded on the packs with a map showing the location of the brewery, reinforcing the message that is authentically Fijian."
December 9, 2009 | 5 Comments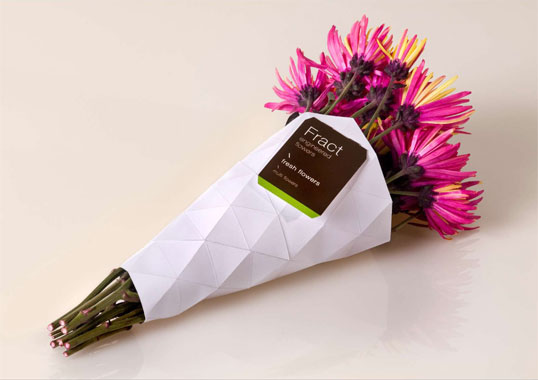 Designed by Nimrod Gavish | Country: Israel
The clean white faceted look of this wrapping would be sure to go with any flower type or colour, making it a versatile packaging solution for a high-end florist.
December 7, 2009 | 14 Comments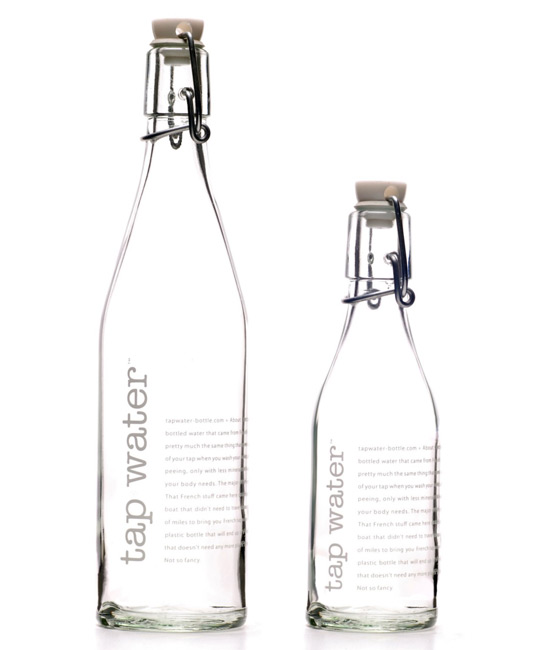 Designed by Racquel Youtzy | Country: Canada | Font: ITC American Typewriter
"Racquel Youtzy (founder of tap water bottle) of Toronto, Canada designed this in response to the growing demand for safe refillable water bottles. Everything on the market seems to be geared towards the sports side of the business. Even the high end metal water bottles still have an obvious "sports feel" about them with the wide neck and stubby appearance. If you want a bottle that can be used on your table during a dinner party, on your desk at work, or even used when you are out shopping the "tap water bottle" is the product that is needed. The bottle is stylish with both a modern clean design and a retro flip cap giving it a universal appeal.
December 5, 2009 | 1 Comment
Following the Pop & Street Art series with So-Me, James Jarvis and Delta last year, the iconic Malibu liquor bottle is now given a makeover by three magazines. Each publication showcased exceptional creativity, uniqueness and expertise: Vice added a drip effect to the Caribbean color theme; Clark Magazine took a DIY approach, stripping it down to a simple white, and packaging it with stencils and spray paint; while Shoes Up went all out with a shoelace design complete with matching "shoe" box.
November 11, 2009 | 4 Comments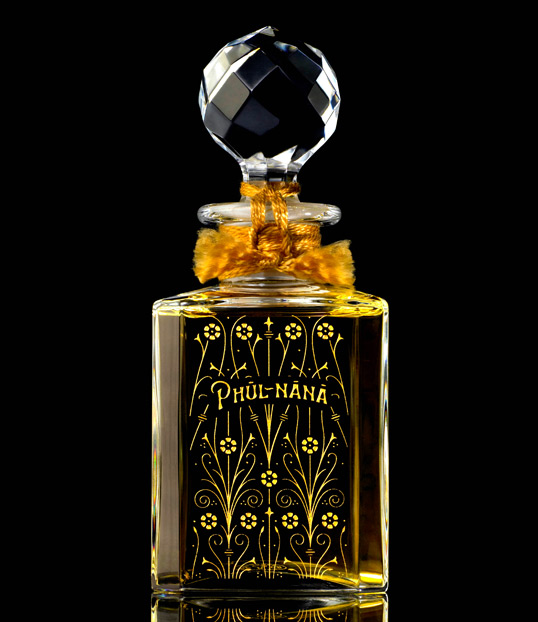 Designed by Holmes and Marchant | Country: United Kingdom
"Holmes & Marchant has worked on the resurrection of a luxury fragrance range called Grossmith. The brand has a great story, and accordingly, there's a lovely design story to go with it.
The fragrance was once worn by Queen Victoria and was founded in 1835, before eventually closing around 30 years ago. Simon Brook, a great-great grandson of the founder discovered his heritage when researching his family tree. Simon bought the brand back into family ownership and worked with Holmes & Marchant throughout the relaunch process."