September 23, 2008 | 1 Comment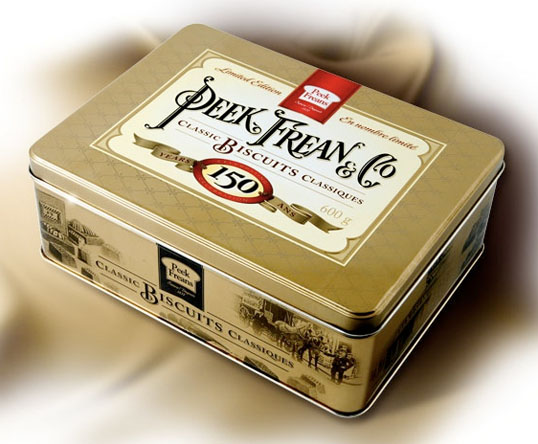 This is a really nice period designed tin for Peek Freens 150th anniversay. The hand crafted type is well done and plays a big part in giving the package that late 1800's feel.
Designed by Davis Design.
Comments
Quick Navigation
Search
Follow Us
Categories
Archives
Lovely Package
Curating the very best packaging design
Sponsors
Design your own custom boxes and packaging with Refine Packaging. They produce custom packaging for Adidas, T-Mobile, Ticketmaster, Old Spice, MetLife, Pandora, and many other businesses nationwide. Contact them to get a free quote!