July 17, 2009 | 2 Comments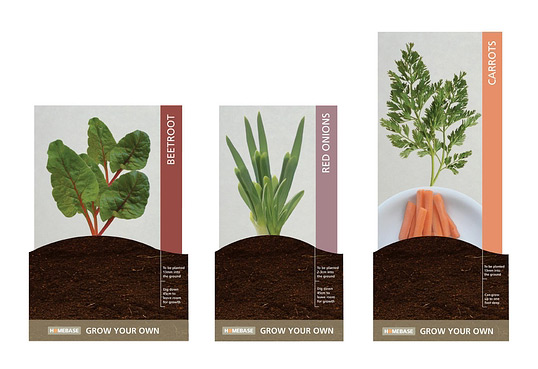 This year Turner Duckworth was the client for D&AD's Student Awards with their creative brief for Homebase. Students had to create packaging and point of sale for Homebase's 'Grow Your Own' fruit and vegetable range targeted towards novice gardeners.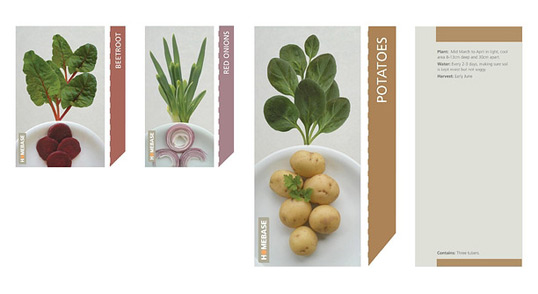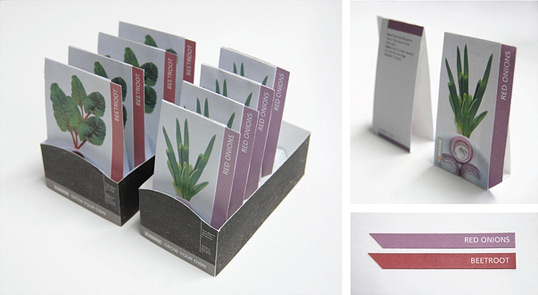 1st Place, Gold Pencil – Vicky Barlow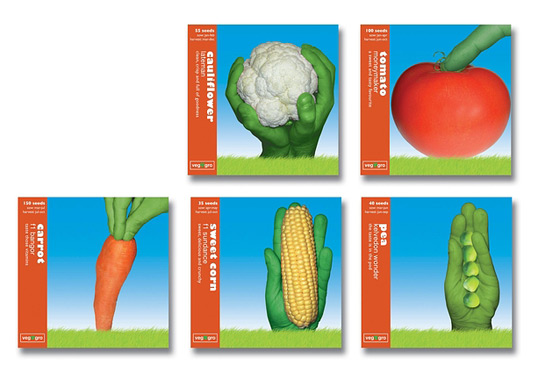 1st Place, Gold Pencil – Stuart Sutch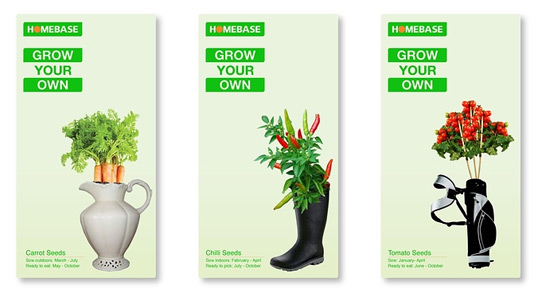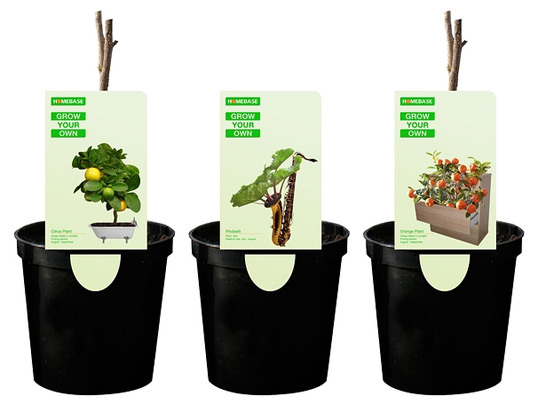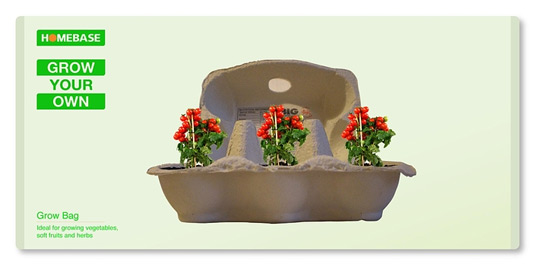 2nd Place, Gold Pencil – James Brown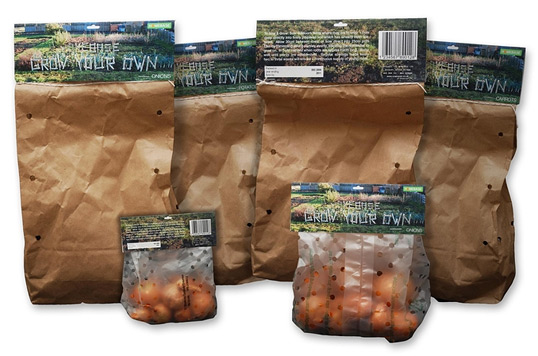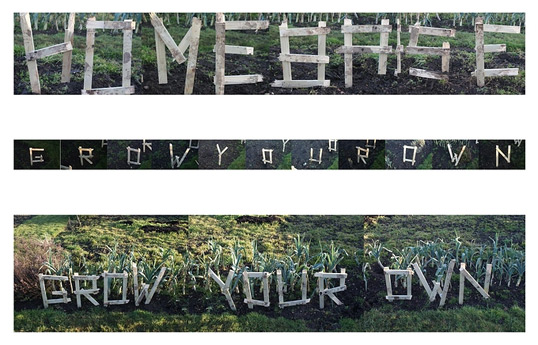 Silver Pencil – Gary Cutter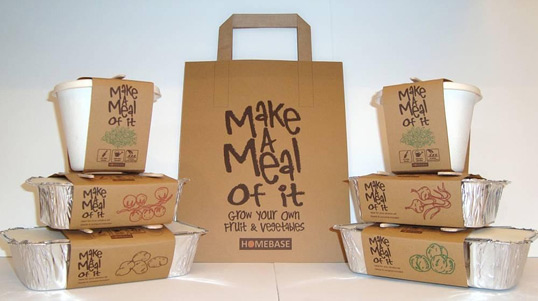 Silver Pencil – Benedetto Fantauzzo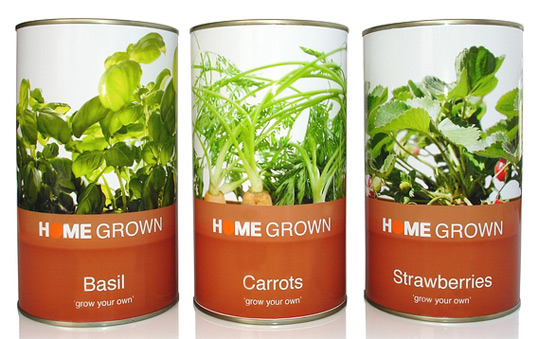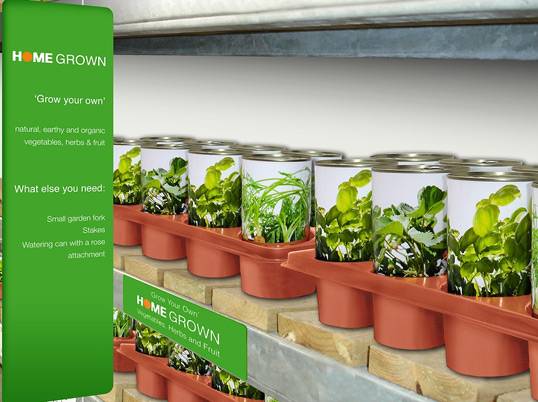 Silver Pencil – Marie Jackson & Michael Greenhaigh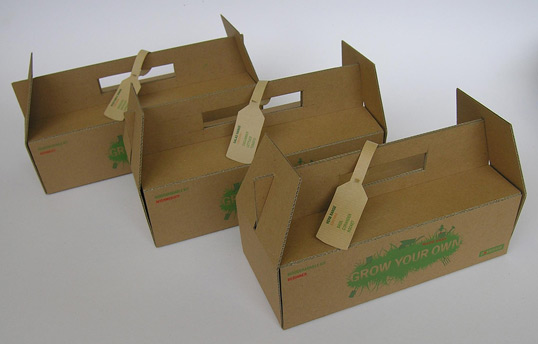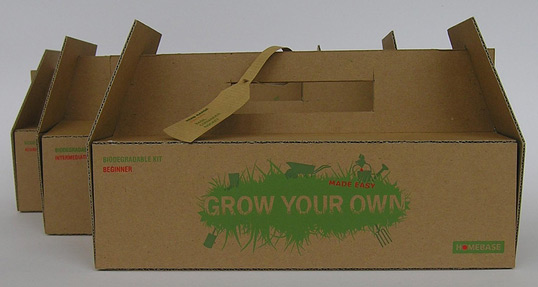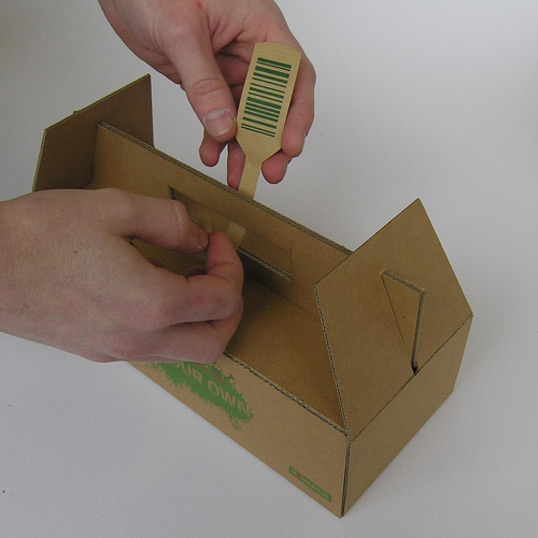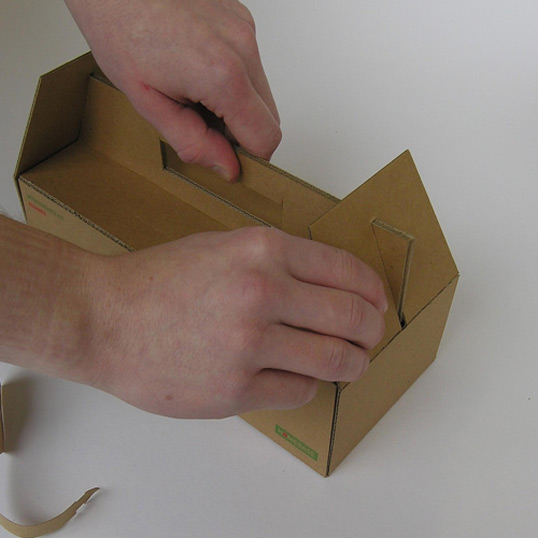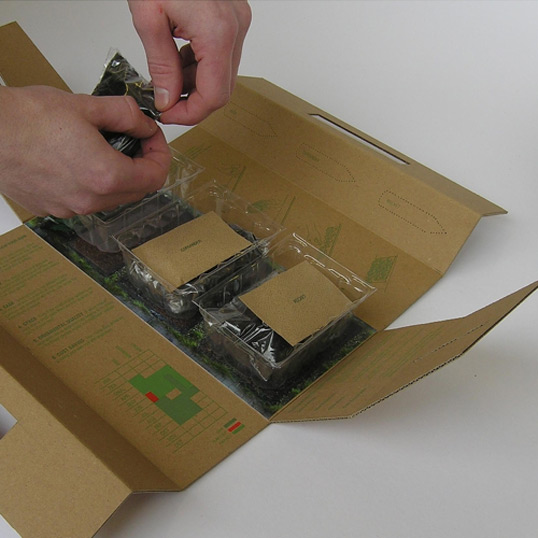 Merit – Mark Johnson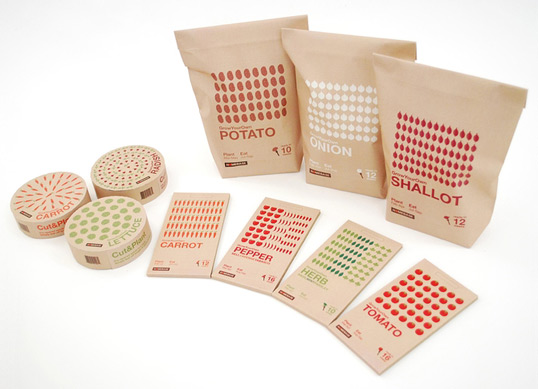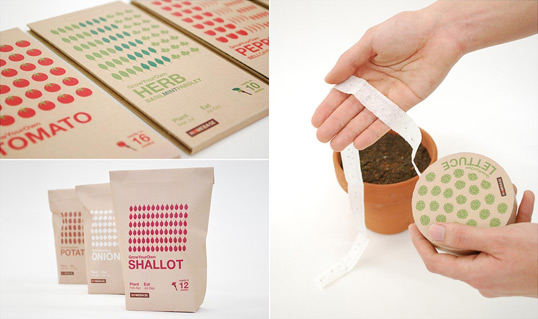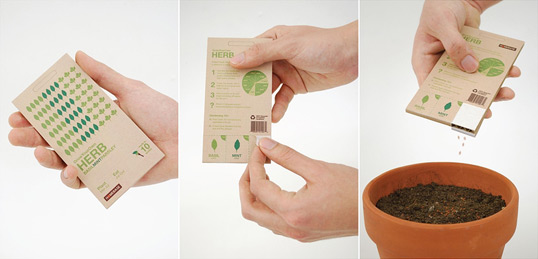 Merit – Santi Tonsukha & Adam Paterson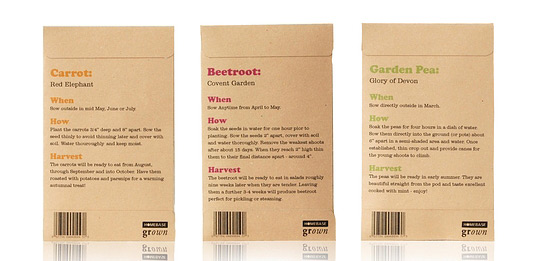 Merit – Jamie Saunderson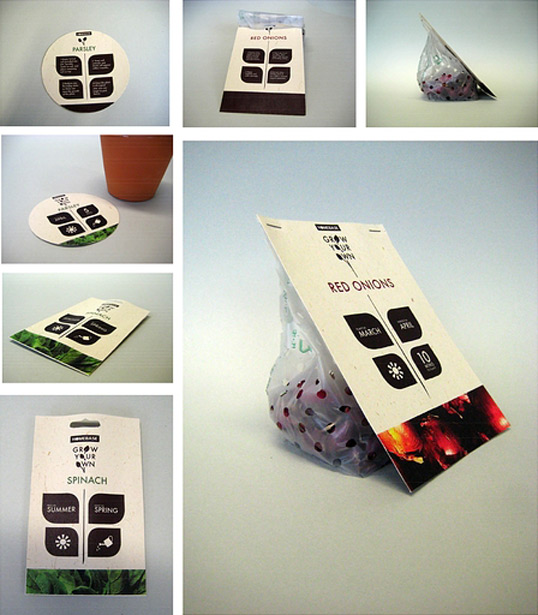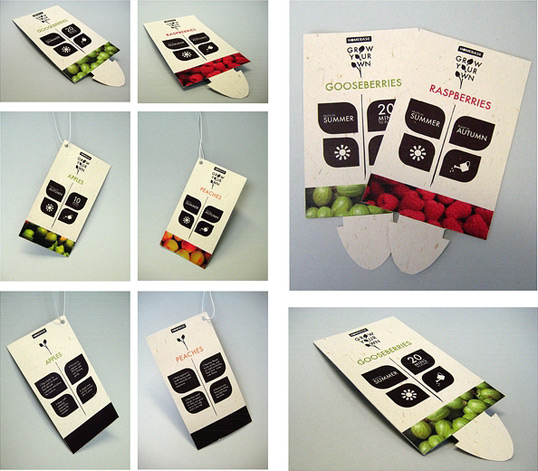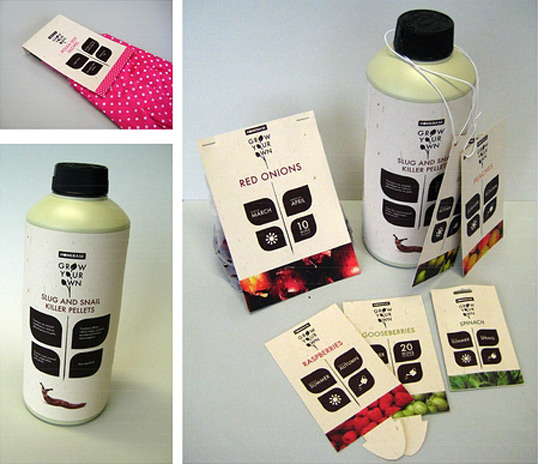 Merit – Francesca Cook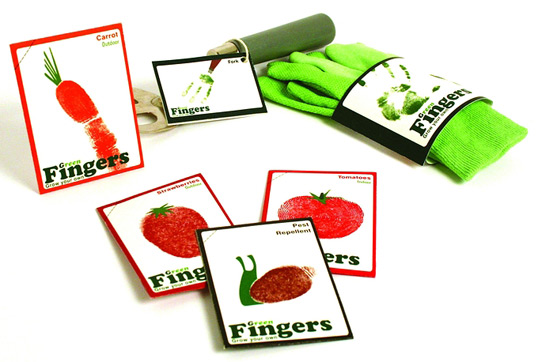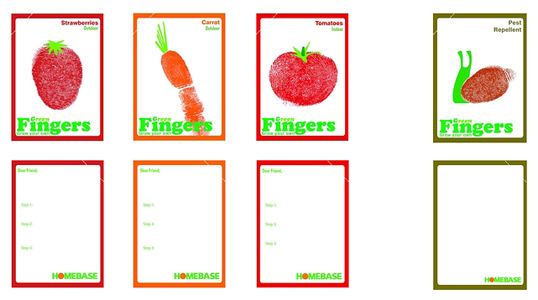 Merit – Mark Arrowsmith & Drew Poutney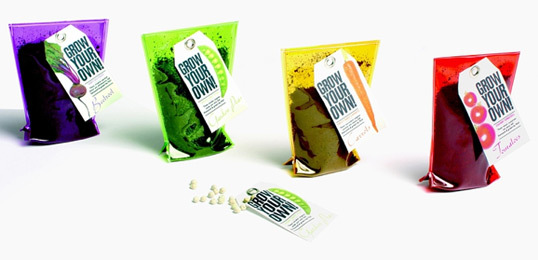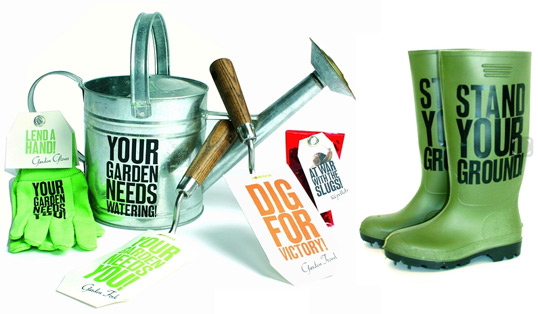 Merit – Kate Hilton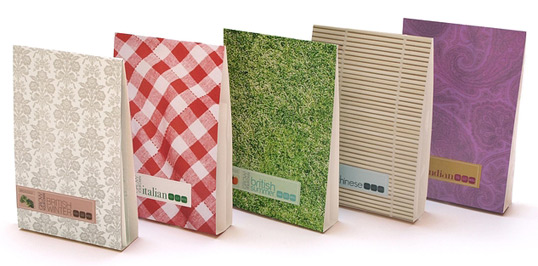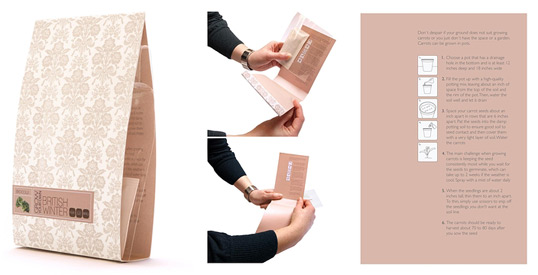 Merit – Danielle Millington-Peck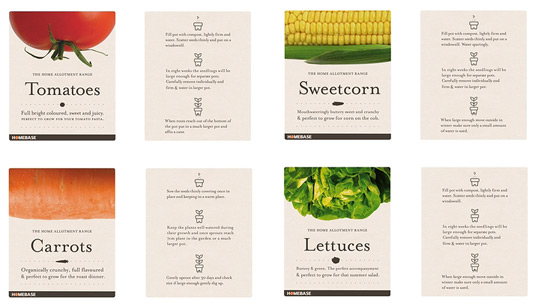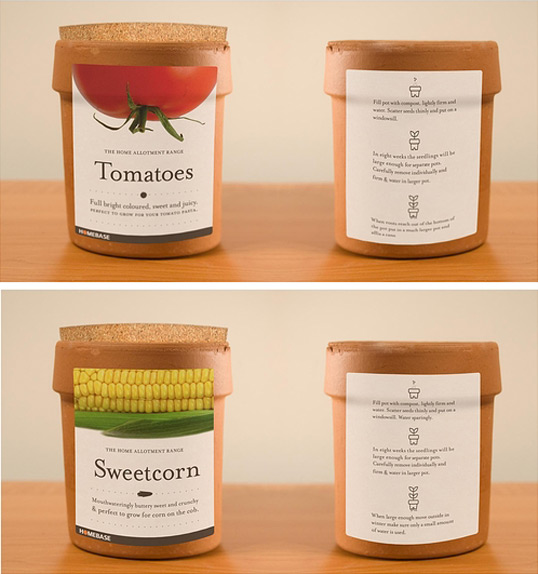 Merit – Matt Davey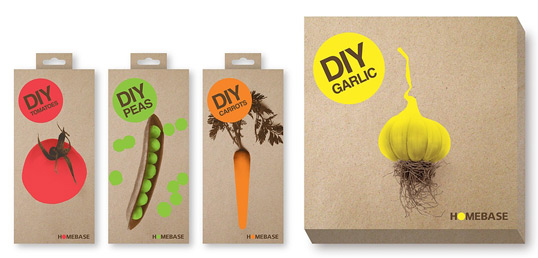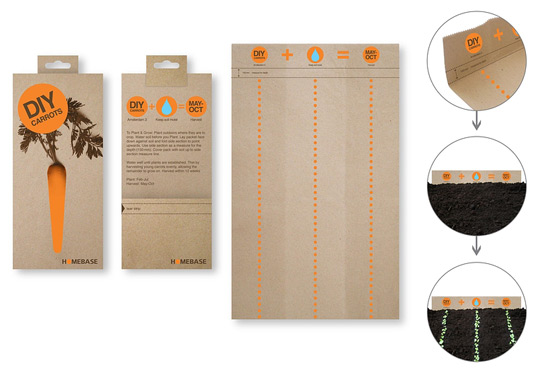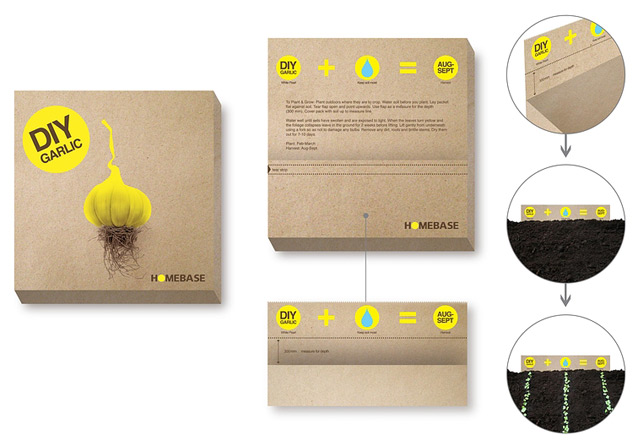 Merit – Gemma Kett-Young
THE BRIEF: Create packaging and point of sale for Homebase's 'Grow Your Own' fruit and vegetable range for novice gardeners.
PROPOSITION: Homebase know how to help you to grow your own fruit and vegetables – they make it easy.
TARGET AUDIENCE: Our primary target audience are gardening novices. They could be male, female or families with kids. They are adults, but without a specific age range.
TONE OF VOICE: Simplicity and clarity. Growing your own fruit and vegetables made easy. Easy to understand copy and information for the novice gardener. Natural, earthy, organic. Tastier than the supermarket.
CONSIDERATIONS
– We are looking for work that differentiates the 'Grow Your Own' sub-brand from Homebase's other garden products, but that still feels a part of the Homebase Garden World
– Products will be sold both on-shelf in-store, as well as outside in the Homebase Garden Centre
– The packaging and the point of sale should encourage gardening novices to grow their own fruit and vegetables, by providing key information on pack and at point of sale in an easily understandable format and also by always showing a picture of the fully grown plant/product – the end benefit is a key motivator for novices on the packaging
– Point of sale should also be used to tell novices 'What else they need', 'How to' and to remind of key times in the year, for example early planting seasons
– Take into account the different levels at which people can start growing their own – in pots in their flats to raised beds in gardens to allotments
– You must select products from Homebases existing ranges. Grow Your Own products are associated ONLY with growing your own fruit and vegetables – NOT with ornamental gardening. In the outdoor Garden Centres this could include edible plants such as herbs, tomatoes and any bulbs, tubers or seeds for edible plants, vegetables and fruits. The indoor ranges will include seeds, bulbs and products such as mushroom growing kits. Additionally there are a few selected propagation tools, for example canes and wires to support plants such as beans and tomatoes and slug and snail killer (an essential for growing your own food).
Comments
Warning
: count(): Parameter must be an array or an object that implements Countable in
/nfs/c02/h06/mnt/28959/domains/lovelypackage.com/html/wp-includes/class-wp-comment-query.php
on line
399