September 20, 2008 | No Comments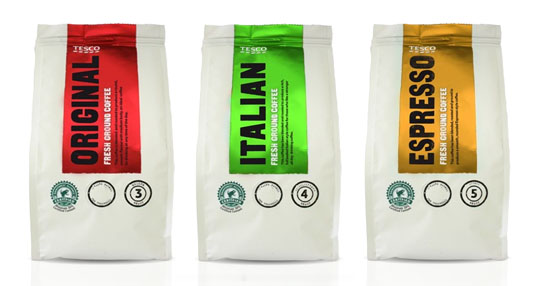 Tesco Fresh Ground Coffee. I wish I could tell you more about this product, but R-Design's site is light on rationale, but heavy on eye candy. What I can say is that I wish we had Tesco where I live.
Comments
Quick Navigation
Search
Follow Us
Categories
Archives
Lovely Package
Curating the very best packaging design
Sponsors
Design your own custom boxes and packaging with Refine Packaging. They produce custom packaging for Adidas, T-Mobile, Ticketmaster, Old Spice, MetLife, Pandora, and many other businesses nationwide. Contact them to get a free quote!