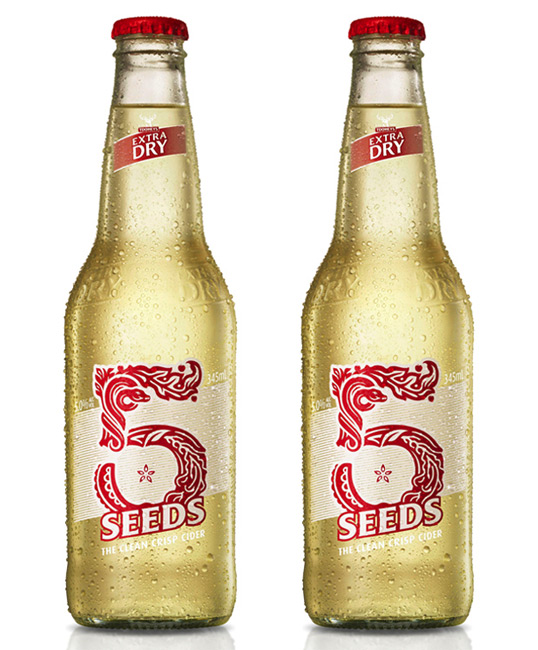 Designed by Di Donato | Country: Australia
"The Tooheys Extra Dry 5 Seeds was an innovation program which encompassed all things beautiful about visual communication and identity development. The process was highly creative and strategically collaborative, allowing us to work from a powerful and unique Archetypal platform. The Visual Identity and packaging outcomes tell a story which illustrates both the functional product benefits (a crisp apple cider) and the mythical narrative of the Tree of Knowledge within the Garden of Eden.
The creation of the '5' was inspired but biblical illuminated letters and has been has been illustrated and composed by hand. The broader identity system and packaging is designed to take the drinker on a journey of discovery – the semiotic integrity and aesthetic attention to detail has been paramount throughout the creative process.
The packaging has also achieved new heights in Australian alcoholic packaging standards with the use of an ultra high-build ink on a pressure sensitive label – designed to enhance the consumer 'in-hand' experience."