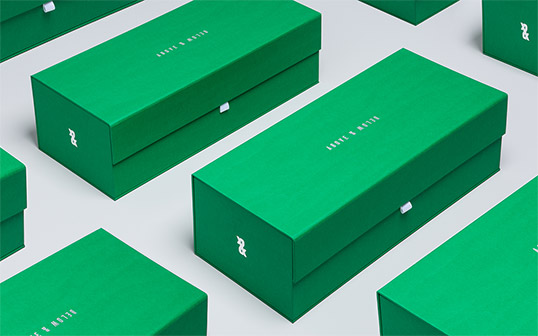 Designed by Butcher & Butcher | Country: New Zealand
"Above & Below by Gbenda-Charles is a single-source, organic skincare solution for men.
The task set to Butcher & Butcher was in positioning Above & Below as a unique challenger brand within the existing—and rapidly growing—men's skincare category.
The key to achieving this was in calling back to the Gbenda-Charles master brand in endorsing and informing product development. The core vision of Gbenda-Charles is one of quality and extraordinary simplicity, and this is echoed by the Above & Below product itself: one ingredient, from one sustainable source, creating a single solution for men's skin care and grooming."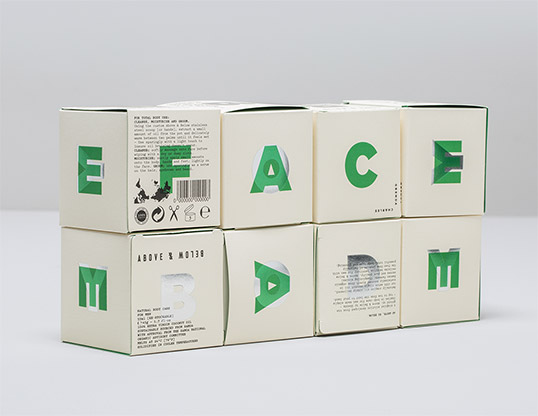 "Butcher & Butcher worked closely with Gbenda-Charles across development, packaging and brand story, to create a cohesive and convincing sales tool that would be used to promote the brand to potential stockists worldwide. This began with the brand name itself, with Above & Below reflecting the top-to-toe benefit of the product. The Above & Below name also represents the Northern and Southern hemispheres, tying in promotion of the product as a multi-use solution for frequent travellers and adventurers. The visual story of the two hemispheres was subsequently carried through to the package design and iconography.
The final packaging concept also spoke to the product source and ethos, with the inclusion of practical touches that would encourage re-use. The original product is housed in a 50ml dark green glass pottle, which adheres to carry-on restrictions while also protecting the product from prolonged light exposure. Key considerations of sustainability and travel-friendliness were further answered with the inclusion of a refill pack; a flat-lay, compostable pouch designed to be gently heated in warm water, allowing the fresh product to then be poured into the original glass packaging."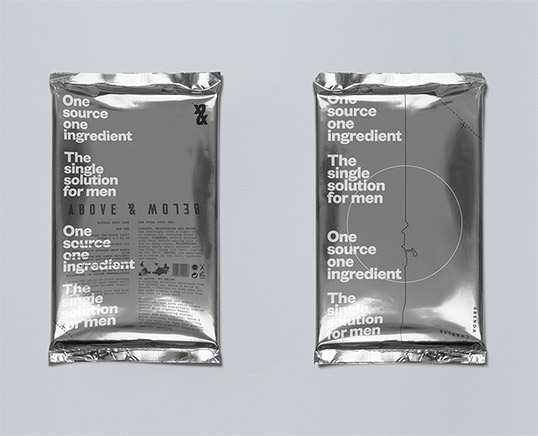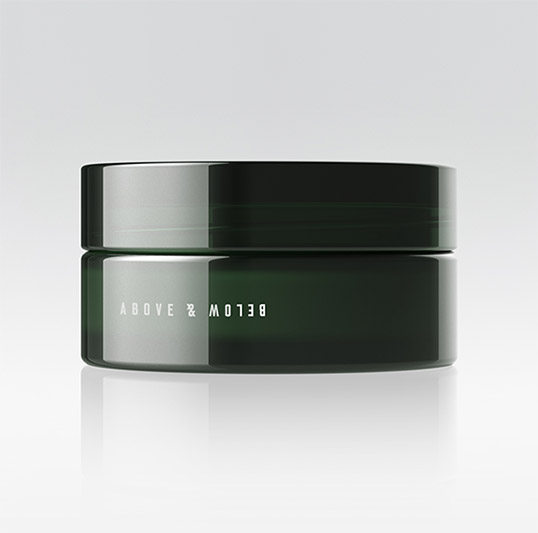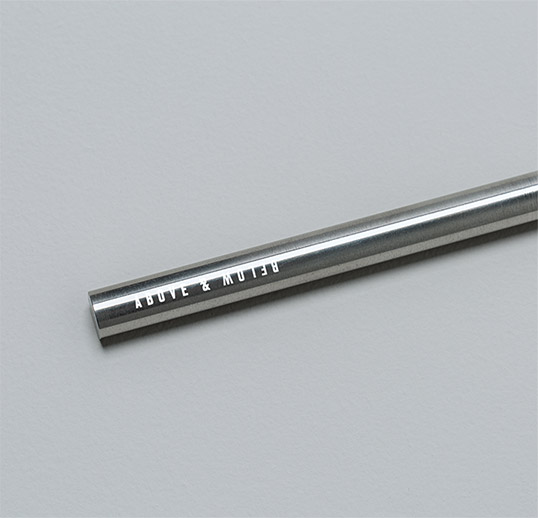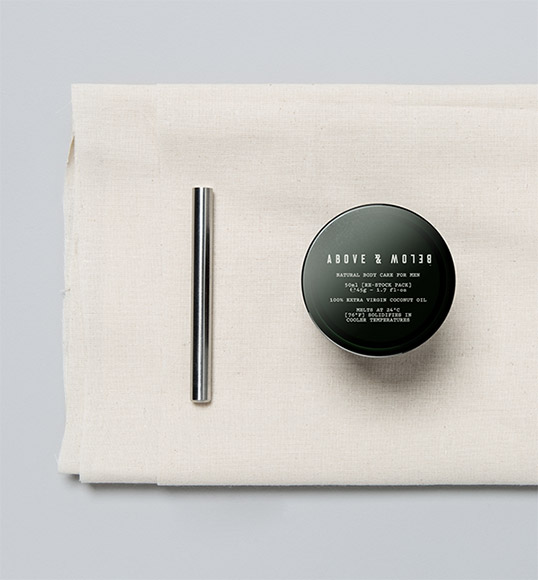 "A singular solution developed from the ground up, Above & Below by Gbenda-Charles is body care for men made simple—top to toe from the land to your hand.
Naturally complex and simply delivered—100% extra virgin coconut oil sustainably sourced direct from organic Samoan farmers. Championing minimal excess and pure quality, Above & Below reclaims bathroom territory for men with the fuss-free promise of naturally powerful total-body care and grooming."