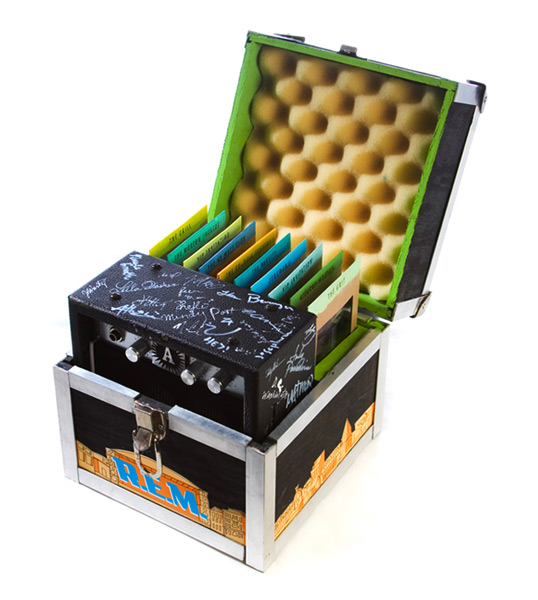 Designed by Jonathan Elliot | Country: United States
Recent The Creative Circus graduate Jonathan Elliot sent us this concept.
"Athfest is an annual music and arts festival held in Athens, Georgia. The following custom VIP mailer is sent to a big name band that originated from Athens. Pictures of relevant and meaningful areas in town are used to try to excite nostalgia to convince the bands to return and perform during the festival.
The amp serves as a light-up slide viewer and is adorned with signatures of event planners and city officials."