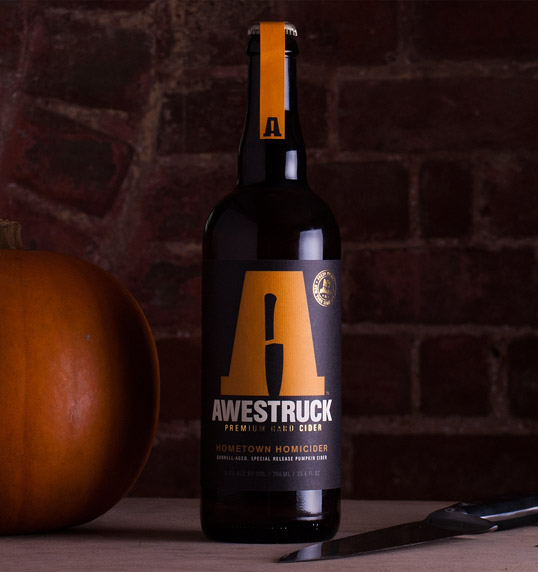 Designed by Buddy | Country: United Kingdom
"Every small town holds its secrets, its myths and its legends. No matter how sleepy and bucolic they seem from the outside, how cosy they feel — behind that friendly welcome, beyond that lazy wood smoke curling up from the chimneys, there's often a darker melody of secrets unknown.
Hometown Homicider is just that creature. Carefully crafted to evoke warm memories of home comforts—pumpkin pie, sugar and spice—it also has a darker, smokier, more furtive side to it.
Buddy was asked to create a distinctive label to reflect this sinister limited release whilst retaining the bold simplicity of the Awestruck brand."