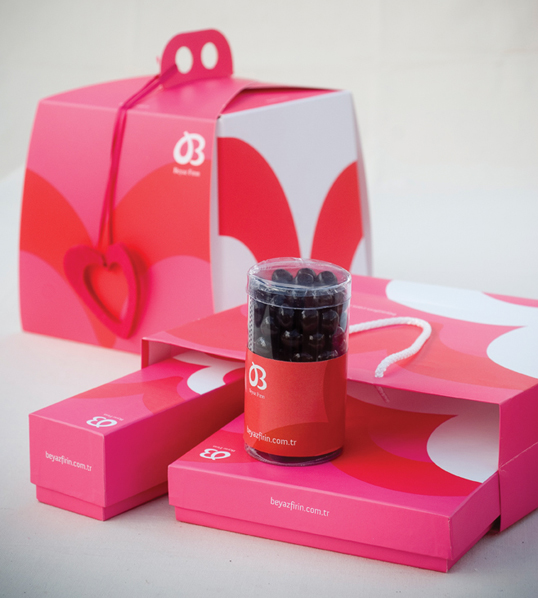 Designed by Karbon | Country: Turkey
"Karbon's customer 'Beyaz Firin' is a bakery/patisserie in Istanbul, very well known by the residents of the Anatolian side of the city. Founded in 1836 by George Stoyanof, a baker migrated from Macedonia, the bakery has been serving for 5 generations.
For the Valentine's season, Nathalie Stoyanof Suda, the 5th generation owner of the company, prepared special products. A special packaging design has been created by Karbon for these cakes, macaroons, cookies.
The authentic logo of Beyaz Firin, which has been revised by Karbon, has been the starting point of the packaging design as it looks like a heart shape. The visual identity embraces Orange as it's main color, however this artwork is created in pink and red, colors of love, in accordance with the season's spirit."