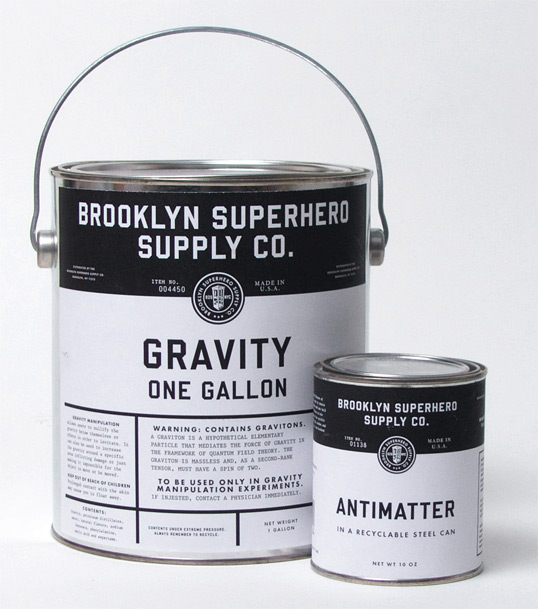 Designed by Sam Potts | Country: United States | Fonts: Hoboken High, Futura | Buy it
Brooklyn Superhero Supply Company is your go to brand for all of your crime fighting essentials. Sales of these whimsical products help support the NYC chapter of 826 National.
826 National is a nonprofit tutoring, writing, and publishing organization with locations in seven cities across the country. Their goal is to assist students ages six to eighteen with their writing skills, and to help teachers get their classes excited about writing.
Check out some of the great products we previously showcased from their San Francisco chapter.