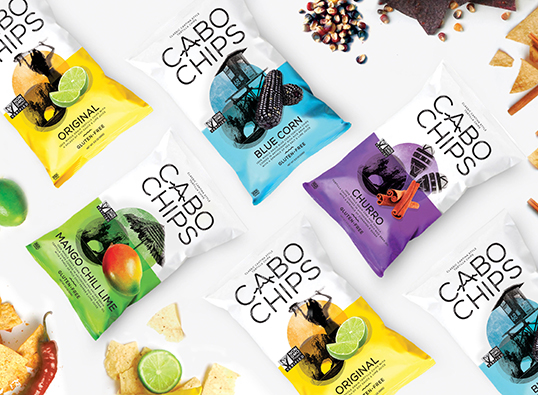 Designed by ROOK | Country: United States
"The challenge: Create a new compelling visual identity and packaging design for Cabo Chips to better express the brand's provenance, personality, spirit and unique taste.
Our perspective: Virtually every tortilla chip attempts to communicate Mexican provenance in one way or another. The opportunity was to find a new way to reflect location; one that's compelling, contemporary and born out of a genuine story.
"The approach needed to be different: Not stereotypically authentic, not symbolic, but expressive. We wanted to create a sense of place for Cabo Chips that reflects the experience of Baja through lifestyle, emotion and energy. It's not about simplifying a complex origin into a single symbol, icon or style, but about communicating Baja's depth, richness and mood in an expressive and layered way." – Creative Partner and Founder of ROOK, Mark Christou."