January 25, 2010 | 4 Comments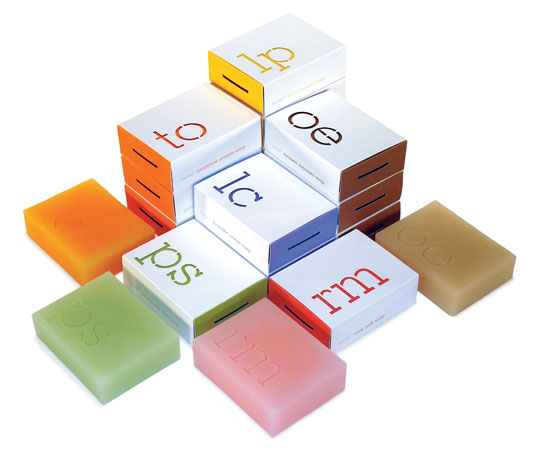 Designed by Jesse Kirsch | Country: United States | Font: Lubalin Graph
"Strong typography and a sharp color palette define this packaging system for a line of 6 scented soaps. The bright white of the sleeve e
vokes a feeling of cleanliness, while the interior box conveys the color of the ingredients used to make the soap. The initials of each scent's name, die cut on the outside sleeve, allow the color of the box below to show through. A small narrow opening at either end invites the consumer to smell the soap without having to open the box. The product itself echoes its packaging with matching initials recessed into the surface of each bar."
zp8497586rq
January 22, 2010 | 12 Comments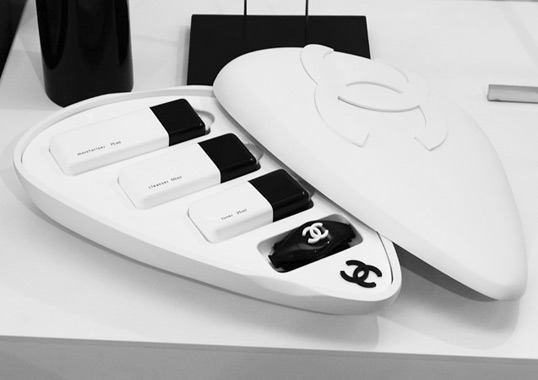 Designed by Ryan McSorley | Country: United Kingdom
"The skincare market is growing year after year. We see more and more skincare procedures, products and brands becoming available to us, and we are under constant pressure to look younger than we are. Where does it stop? And what does the future look like for skin?
January 21, 2010 | 2 Comments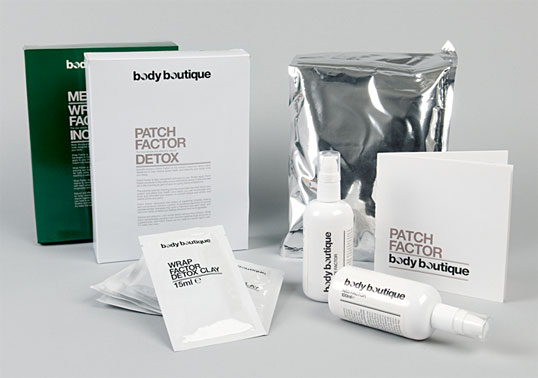 Designed by Zip | Country: United Kingdom | Font: Helvetica
This ultra-minimal packaging communicates a product which probably contains simple, basic ingredients.
January 20, 2010 | 6 Comments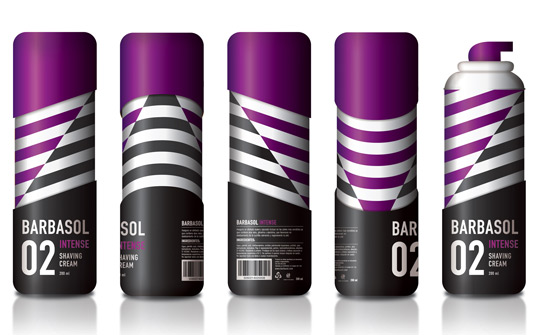 Designed by José Luis García Eguiguren | Country: Spain
"This project's objective was to re-style the popular American "Barbasol" shaving cream in order to introduced it into the European market. For this, I maintained the basic form that they have used for years: the barber shop pole (stripes). The aggressive diagonal line that divides the stripes suggest a mix between the shaving cream and the fragance. It also alludes to the razor blades on the surface of the skin cutting through the facial hair. The way the lines drive all the way up and down on the sides makes a perfect simulation of the shaving cream mixing and exiting the can. The form of the can (cap & bottom) are in harmony with the angle of the stripes, thus providing a fluid motion for the eye. The typography utilized provides a more industrial and tech appearance."
January 20, 2010 | 2 Comments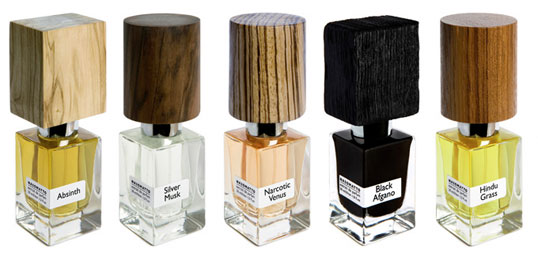 Designed by <a href="http://www.naso
matto.com/" target="_blank">Alessandro Gualtieri | Country: Italy
Clean lines and geometric wooden caps create and reflect each individual scent's personality while remaining a visually unified packaging solution.
zp8497586rq
January 19, 2010 | 3 Comments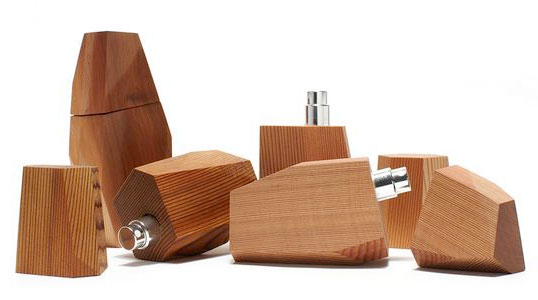 Designed by Anicka Yi and Maggie Peng | Country: United States
"The fragrance is inspired by the Fusako Shigenobu, former leader of the Japanese Red Army, who was believed to be in exile in Lebanon for many years after orchestrating some of the group's most political statements. Yi and Peng have chosen cedar wood as a central theme of this fragrance's narrative, as cedar is highly regarded in Lebanon as a national emblem. The scent us
es three different kinds of cedar wood as its base note, along with violet leaf and nutty heart notes, and top notes of yuzu, shiso leaf, and black pepper. The packaging for this hand-distilled fragrance is made of raw cedar wood, each bottle uniquely (and painstakingly) hand-cut by the creators in architectural geometry, encasing a 10ml glass bottle of liquid within."
January 18, 2010 | 3 Comments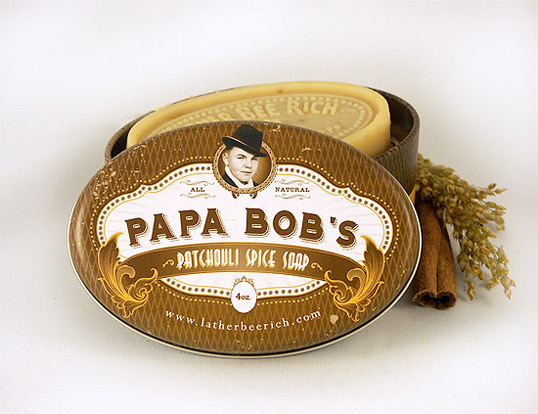 Designed by El Designo | Country: Canada
"Authenticity is the guiding principle in all of Lather Bee Rich's creations. Ingredients are all natural, not synthesized or chemical. No newfangled soap experimentation is being performed in the soap's manufacture.Instead the soap is made using authentic recipes from the 1920. For each of the six scents, names and photos of Lather Bee Rich's actual ancestors were incorporated. Blazing Betty, Corky's Cute Patoote, Dapper Dan, Dollface Darla, Lusty Lu-Lu and Papa Bob were authentic people with stories to tell and foibles to enjoy.
January 12, 2010 | 4 Comments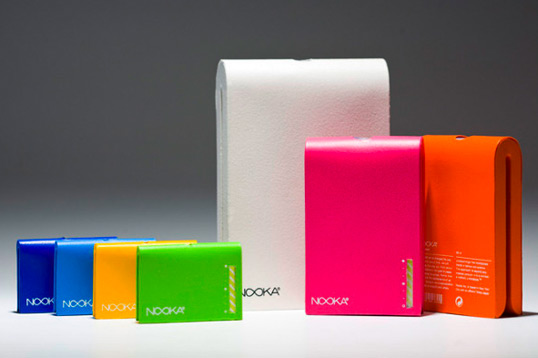 Designed by Jon Patterson | Country: United States
"The project involved a creation of a skincare line for an existing company, non-affiliated with skin products. I chose Nooka because of the idea of re-conceptualizing the current world we live in. The result is a reinvention of designing bottles that are functional for the urban cities most of the consumers live in. Bottles, although functional, need to be transportable/ and why shouldn't they be wearable? On top of that, they must have purpose. I wanted to break the traditional rules of what skincare products are, and began to design what they should be.
January 7, 2010 | 6 Comments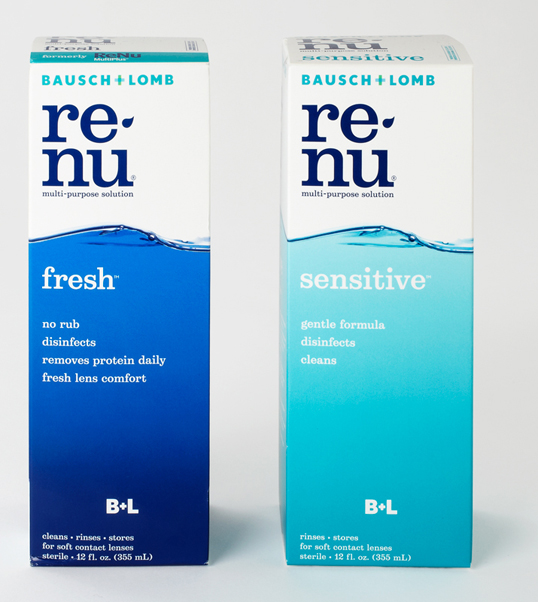 Designed by Pentagram | Country: United States | Fonts: Nobel BL, Belizio
Paula Scher (partner-in-charge and designer) and Lisa Kitschenberg (designer) have redesigned the identity and packaging for renu® multi-purpose solution, one of Bausch + Lomb's signature products and the category leader in contact lens solutions. The renu® identity and packaging have been designed to stand apart from the competition in the category, which includes brands from manufacturers like Alcon, Allergan, Johnson & Johnson and Ciba Vision. The packaging of all these brands uses colors of blue and green and motifs of waves, curves and circles (or bubbles) to allude to water, liquid and moisture. The new renu® packaging drops the allusion and uses an actual photograph of a wave of water that wraps around the package.
January 3, 2010 | 3 Comments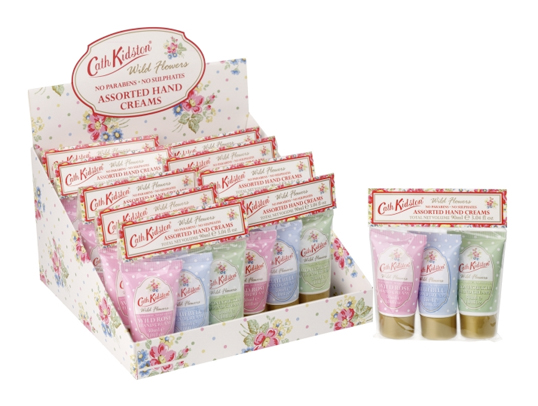 Designed by Cath Kidston | Country: United Kingdom | Buy It
Despite somewhat arbitrary typography choices, these quintessentially English toiletries are packaged in beautiful floral patterns created over the years by Cath Kidston, a designer best known for her range of textiles and home accessories.