Designed by BrandOpus | Country: United Kingdom
So, what's new in the world of brands? It is none other than Cathedral City making the headlines for all the right reasons. The cheddar cheese manufacturing company recently teamed up with branding agency, BrandOpus, to completely overhaul its current brand identity. The branding agency's focus is on providing a connected customer experience across all of Cathedral City's touchpoints. The cheddar market leader also aims at providing meaningful experiences to its customers.
Known for working closely with farmers, Cathedral City went for a partial redesign in 2016. The UK-based cheese manufacturing company boasts of 44.4 percent market share; however, the company now seeks to take its brand to the next level by creating an emotional connection with its customers.
Cathedral City has identified and realized why connecting with the consumers at an emotional level is of the highest importance. In its attempt to connect emotionally with buyers and potential customers, the cheddar cheese makers have resorted to doing things "with heart and soul."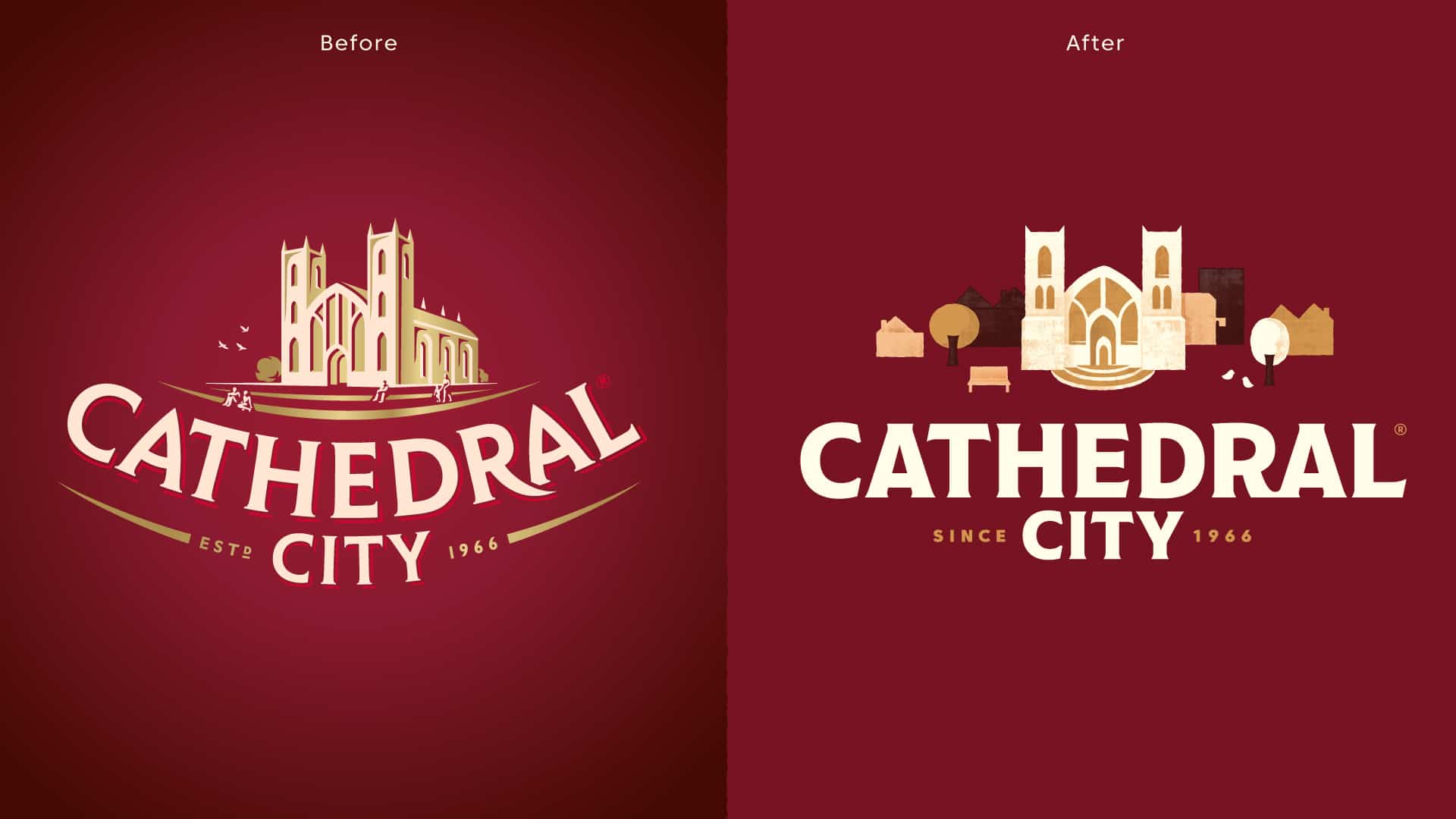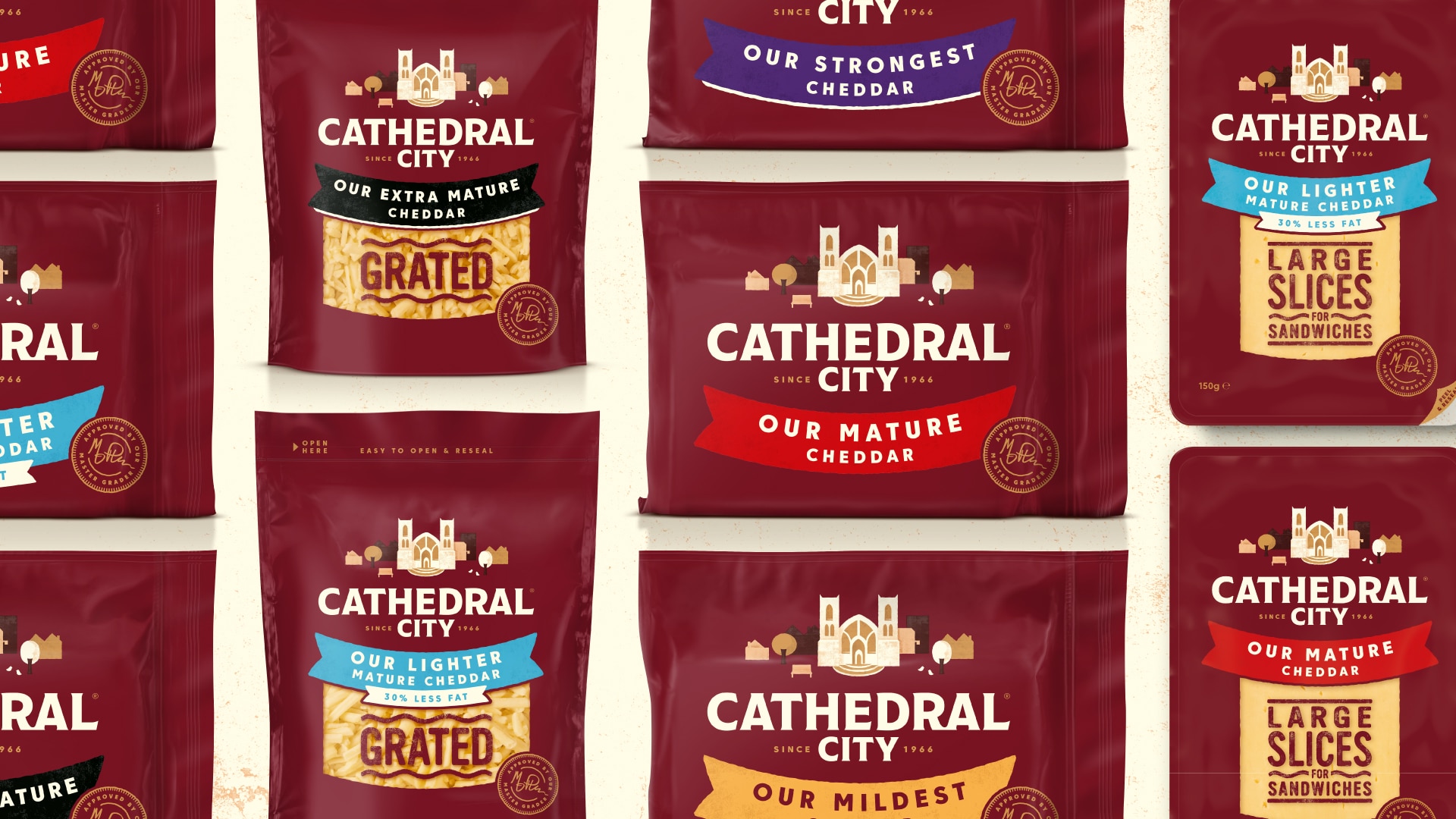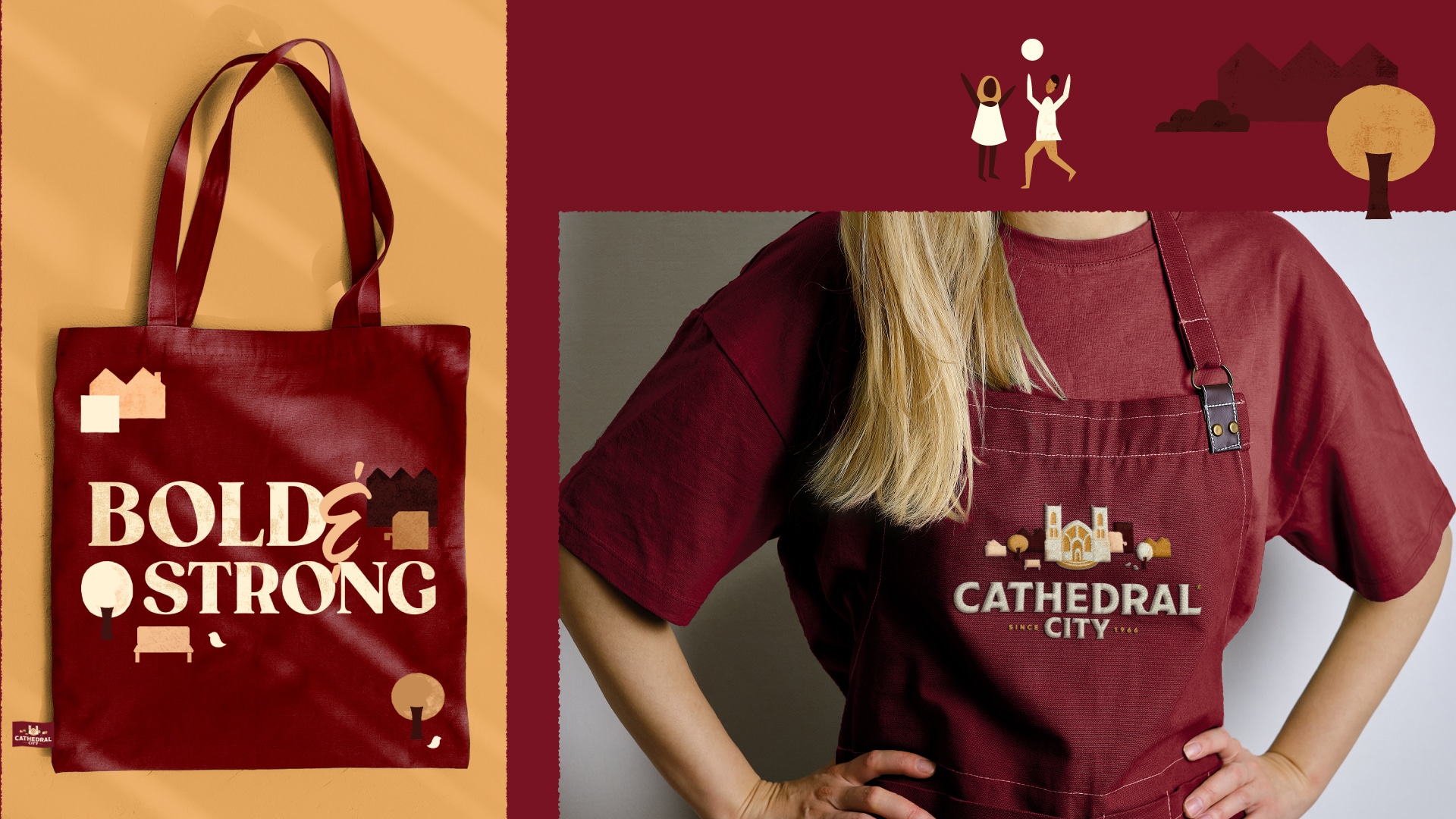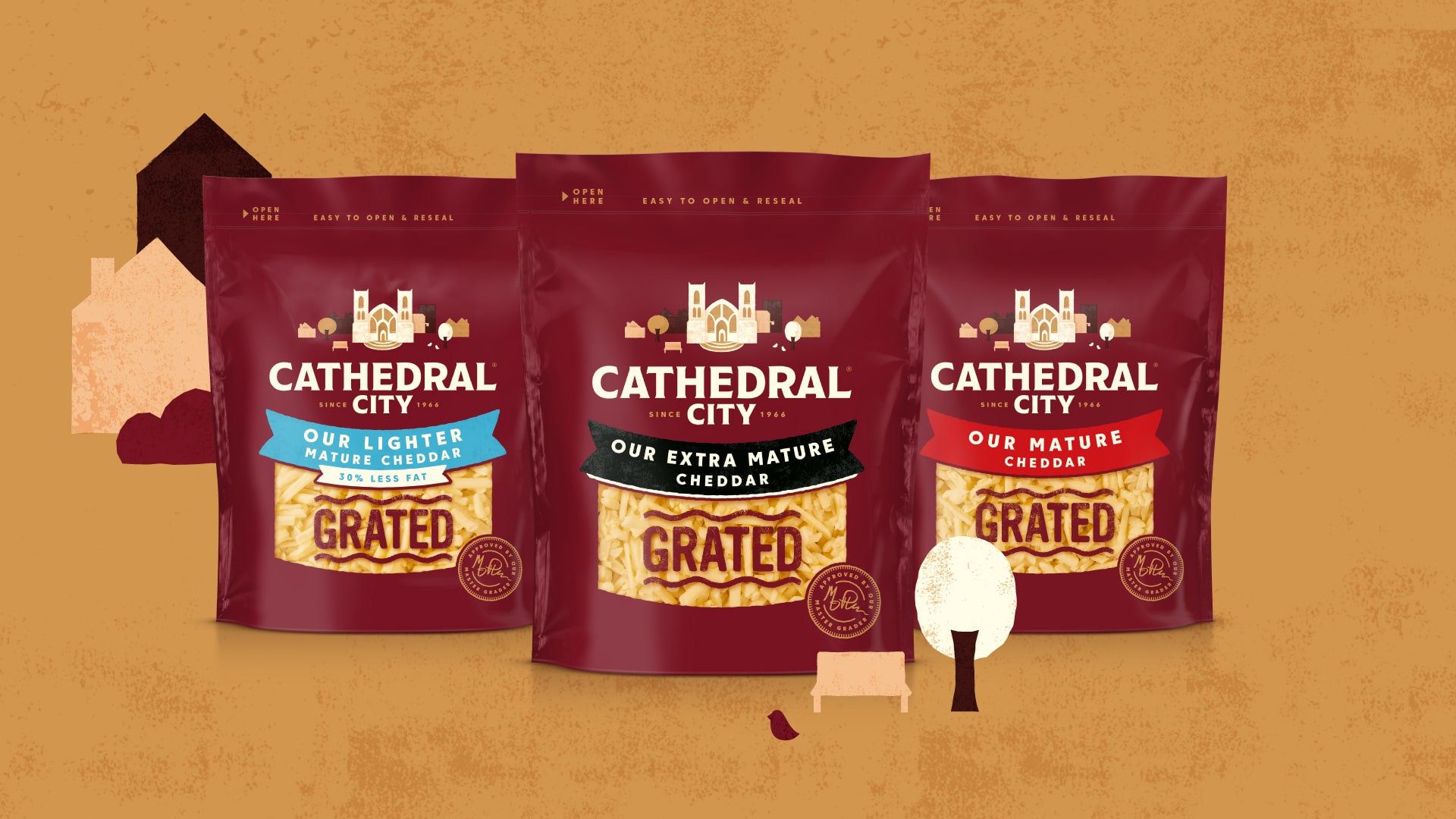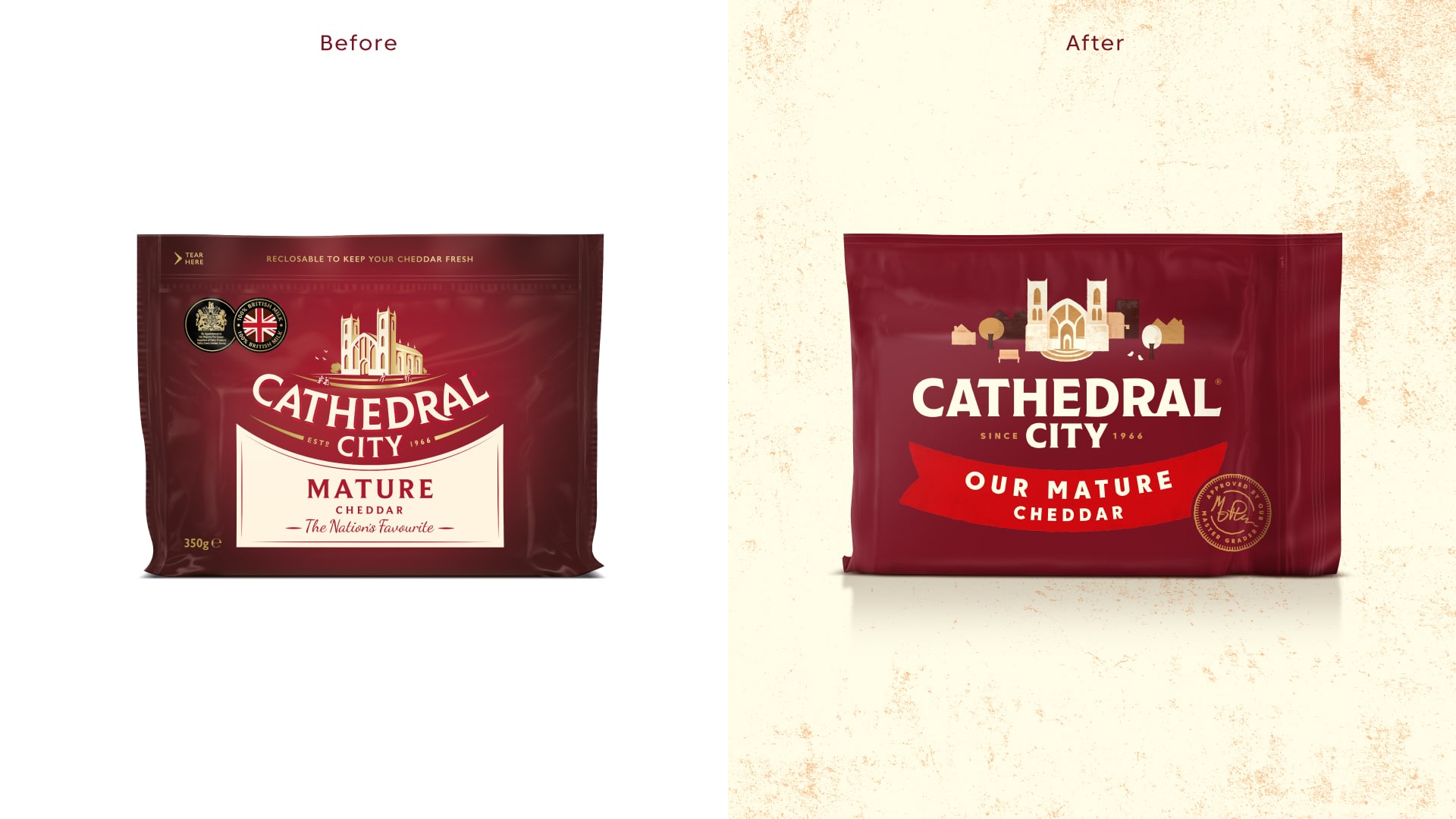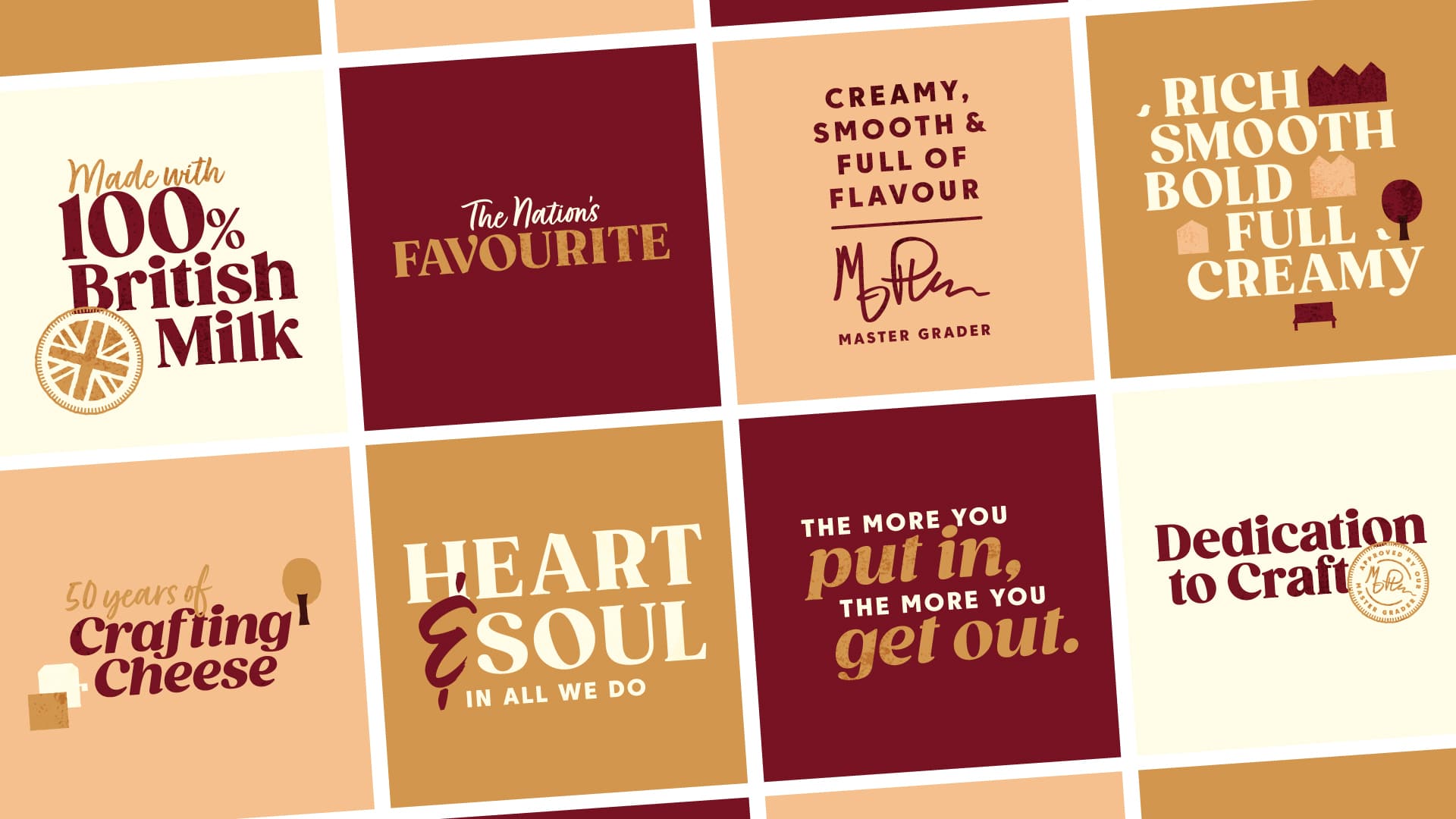 The new brand identity of Cathedral City includes the following:
The fonts are inspired by the creativity involved in sign painting.

The primary color used for rebranding is burgundy. Shades of gold and cream have also been used as secondary colors.

Block screen illustrations have been used to create an interesting cityscape.

The product range of Cathedral City is introduced through clear and colorful banners.

Various audios from the city and country have been infused to create sounds experienced in daily life. The sounds evoke a sense of harmony and warmth.
Neil Stewart, Head of Marketing – Cheese, Cathedral City, mentions the following:
"We've built our rich heritage on a dedication to craft and we believe we hold a special place in our consumers' hearts. The revitalised identity system not only brings that to the fore, but it taps into a sense of community, creating a more meaningful and familiar brand experience to our customers. We've built a strong partnership with BrandOpus for the past 8 years, and their expertise of elevating our core values shines through the new Cathedral City identity." 
 Nir Wegrzyn, CEO & Founding Partner, BrandOpus, comments:
"When you work with such an iconic brand, there's always a wealth of heritage and richness to tap into. But the real challenge lies in how you rediscover and reimagine existing assets for today, without losing what makes a famous brand so cherished. Heart and soul are rooted deep in Cathedral City's DNA, and it's now threaded through the identity, distinctive assets, and the entire brand experience in a more meaningful way. We're excited for the nation to reconnect with their favorite brand, on a much deeper level."
The current net worth of Cathedral City is £288m, and remains the UK's top cheese brand. According to Kantar World Panel, nearly half of households in the UK buy Cathedral City cheese.