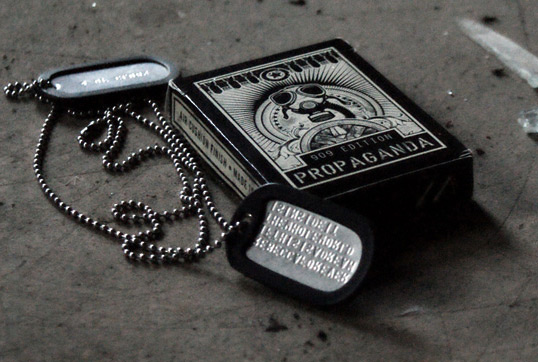 Designed by WA007 | Country: United States
"Playing cards uniquely engineered to military precision, with original, iconic style and unsurpassed quality.
On this day last December, theory11 called an executive meeting with WA007 – one of the premiere graphic design firms in the nation. The result of the meeting was over 12 months of compositions encompassing two distinctive, commanding new designs.
The first was the Bicycle Centurions, released in March of 2008. Today, eight months later, we prepare to unveil the other. theory11 in association with WA007 now proudly presents :: PROPAGANDA."