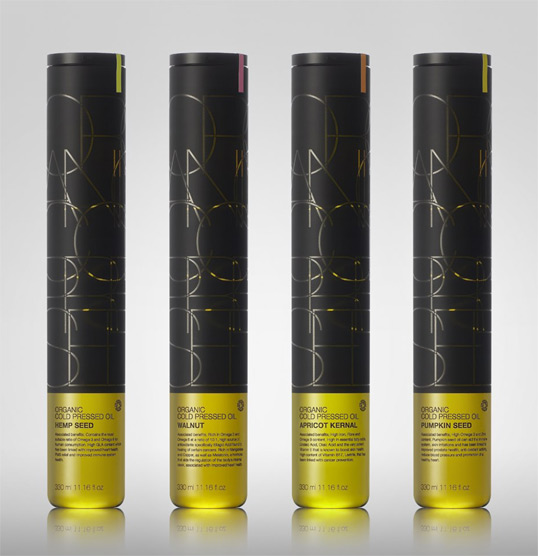 Designed by SabatogePKG | Country: United Kingdom
"SabotagePKG have designed the brand & structural identity for a new range of premium, organic, cold pressed oils by Evolve.
The brief was to create an ecological-premium brand identity which embodies this ethos. Sabotage developed a chic 330ml/11.16fl oz carafe style glass bottle complete with integral lid and pour spout lid. The bottle has been designed with reuse in mind and in this way reducing ecological impact. Oil refills come in a seal fresh pouch.
The base oil range includes Hemp Seed, Walnut, Apricot Kernal & Pumpkin Seed each individually identified by a colour code system."