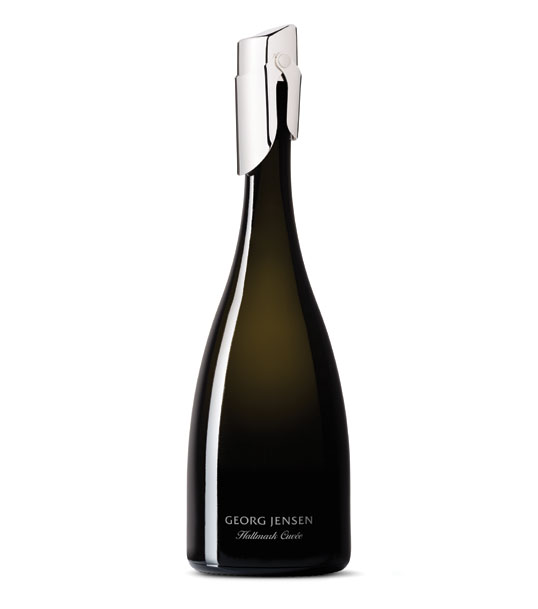 Designed by Denomination | Country: Australia
"Leading drinks design specialist Denomination (formerly The Collective Design Consultants) has joined forces with Danish design house Georg Jensen to produce an innovative sparkling brand featuring a re-sealable closure and a sleek, elegant packaging design.
Designed for luxury Tasmanian brand Heemskerk, the Georg Jensen Hallmark Cuvée was a collaboration of creative minds – Georg Jensen and Denomination – each bringing a shared appreciation of refinement and minimalism, and a wealth of experience in their respective fields.
Denomination set out to capture the hallmark qualities of Georg Jensen craftsmanship and timeless aesthetic when designing this first-to-market re-sealable closure that is a permanent and integral feature of the sparkling wine packaging.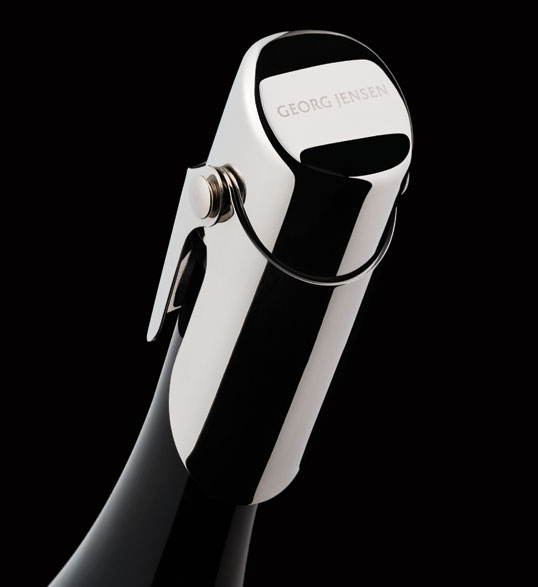 "Louise Langkilde, Managing Director of Georg Jensen Living, said: "Extending the Georg Jensen design aesthetic to a sparkling wine with a beautiful re-sealable closure is an interesting interpretation of the philosophy of Georg Jensen himself, who sought to create democratic designs possessing functionality and beauty. It's a lovely complement to our Living range, which showcases beauty in the home and entertaining," Langkilde said.
The opportunity to collaborate with the internationally renowned design house was a natural evolution for Heemskerk, a brand for which style and design is integral part of the wine experience.
Margaret Nolan, Creative Director of Denomination, said "The Heemskerk design aesthetic is über-contemporary and sleek; it doesn't confirm to normal wine conventions, yet it's housed in a traditional wine bottle. Everything about Heemskerk captures the strength of tradition, but reimagines it in a very modern way. To us, this was the right foundation for a collaboration with Georg Jensen, a brand of heritage and modernity that we very much admire and respect."