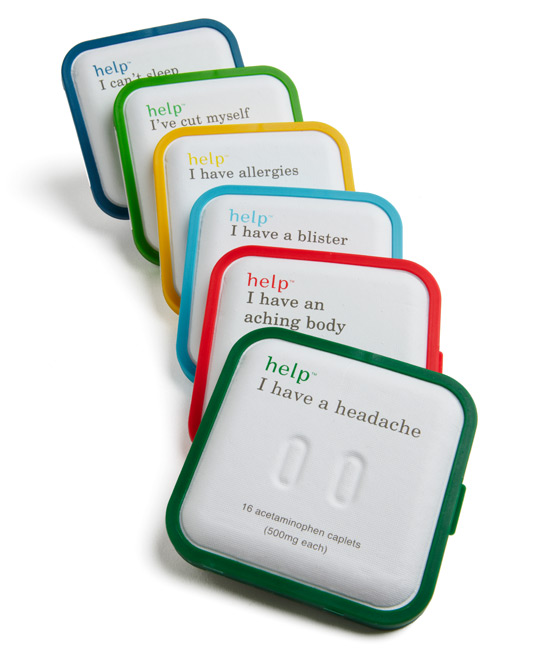 Designed by ChappsMalina, Little Fury & Help Remedies | Country: United States | Buy it
Thanks to Richard at Help Remedies for sending us the package designs for their new products. This is one of the best examples of product concept and design. From the naming down to the witty copy and simple, clean design, it doesn't get much better than this.
"Our packaging is made of molded paper pulp and a bio plastic made primarily of corn. We use these materials because they are interesting to look at, and they are compostable—which means one day, they might become part of a large tree. Maybe you can cut down that tree and make it into a speedboat.
Visit this space daily to experience the ongoing struggle of "help I have a headache" as it attempts to biodegrade."