When you ask for a beer in Jamaica, the man at the counter will hand you a bottle of Red Stripe. Yes, that is the love Jamaicans have for Red Stripe: it is the unofficial beer brand of the country.
According to Mark Link, Creative Director of Bulletproof, Red Stripe stood for so much more than the packaging revealed, which is why the company decided to approach Bulletproof.
"Red Stripe's positioning—'Stand Up—was born from the very essence of what it means to be Jamaican; defiant, passionate, and damn proud of where we come from. Yet the packaging told a very different story."
When Bulletproof was approached, they immediately thought of redesigning the packaging with Red Strip's roots in mind. The real challenge lay in creating a design that would communicate the passion and pride of the Jamaican original drink.
The first step toward redesigning the packaging began with the brand archives. Bulletproof discovered the first monogram of founders Desnoes & Geddes and brought it to life. After redesigning the icon, they turned toward the wordmark. The design company modified the wordmark to bring back the classic look.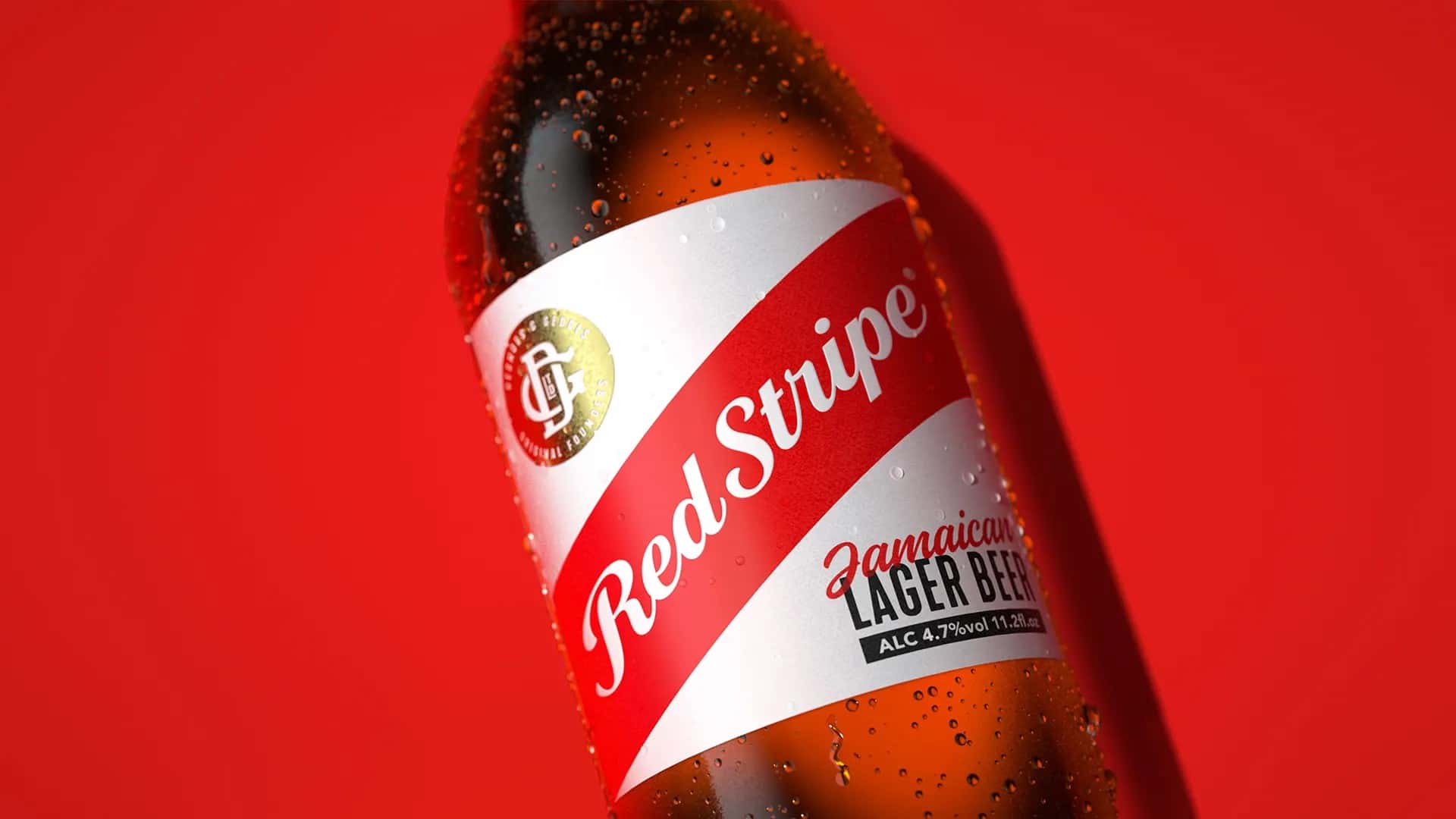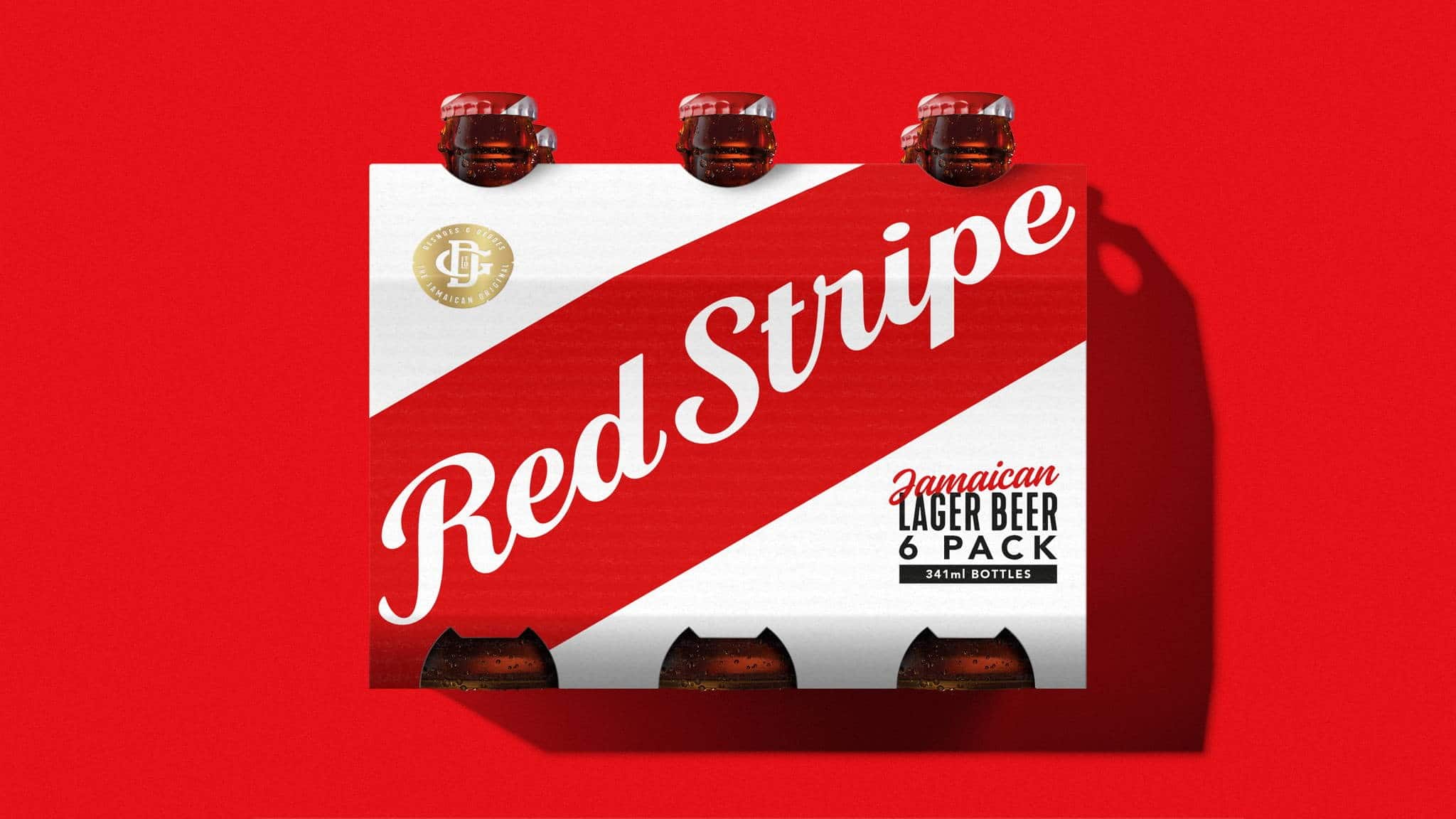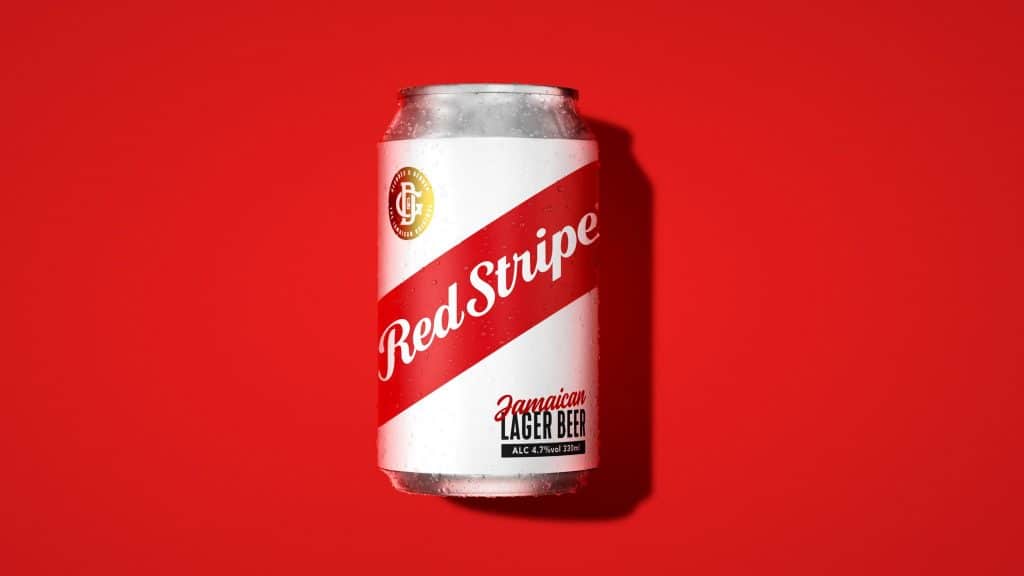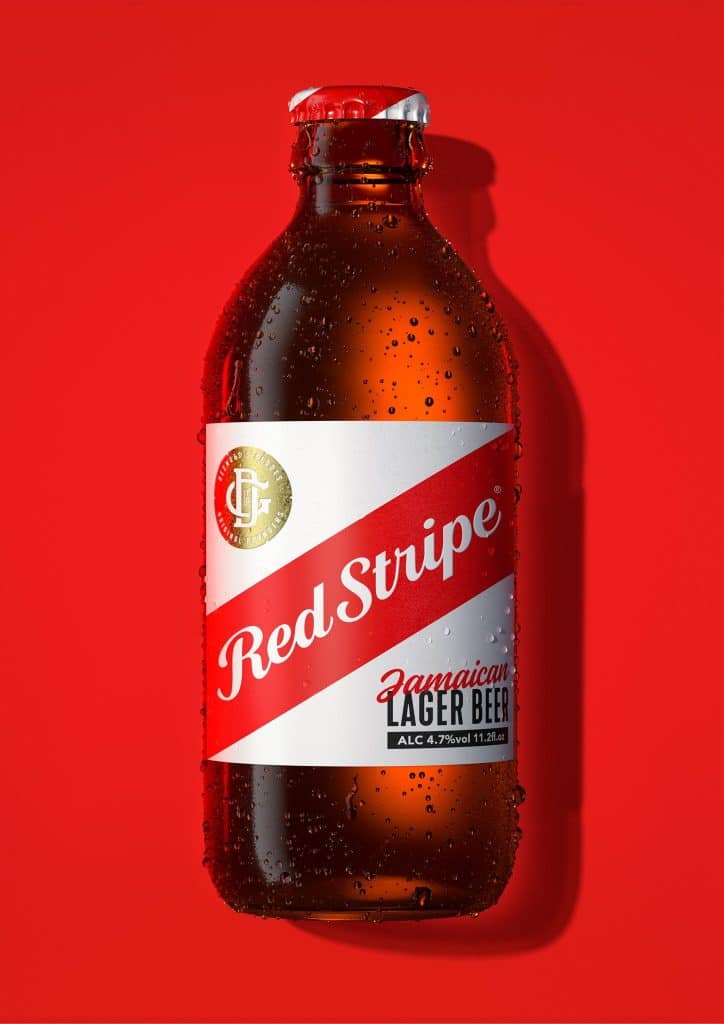 What makes the Red Stripe packaging unique?
Ask a designer or a marketer, and he will tell you the importance of packaging designs. Good packaging is as important as other visual assets of a brand
. If packaging designs fail to highlight the brand values, then the chances of the product getting lost in the crowd remain high. Red Stripe realized that their packaging did not communicate what the brand stood for—the reason they approached Bulletproof to redesign their packaging.
Let us take a look at what makes the new Red Stripe packaging design unique.
Communicates the key personalities of the brand
Red Stripe represents Jamaica—passionate, defiant, and motivated. The color red in the packaging symbolizes passion, love, and courage, and white stands for purity and innocence. The color schemes and the wordmark work together in the packaging design to bring out the true Jamaican spirit.
Relevant
According to Link, the time had come for Red Stripe "to stand up and stand out," which would allow the famous Jamaican brand to maintain its relevance "without losing its counter cultural associations in Europe."
Bulletproof put its best foot forward to create the packaging design that would symbolize the rich cultural heritage of Jamaica and Red Stripe.
Conclusion
The packaging redesign of the famous Jamaican beer brand, Red Stripe, brings out what Jamaica is all about—fun, passion, pride, and love.