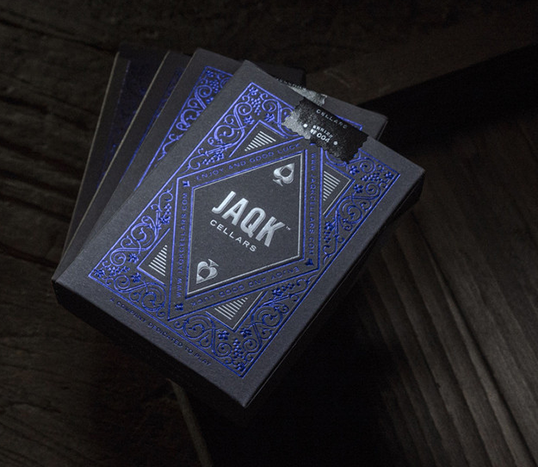 Designed by Hatch | Country: United States | Buy it: theory11
"A deck that is as beautiful as it is functional, JAQK Cellars Playing Cards are a true work of art. The cobalt blue design features ultra-thin borders, with a flawless feel and durable finish.
With striking metallic blue and silver foil, this new edition is our best yet. We've improved our print production and embossing process, and the results speak for themselves: more detailed embossing and crisp design.
Every aspect of this deck has remarkable attention to detail. Even the court cards are designed from scratch, with regal, elegant, intricate illustration."