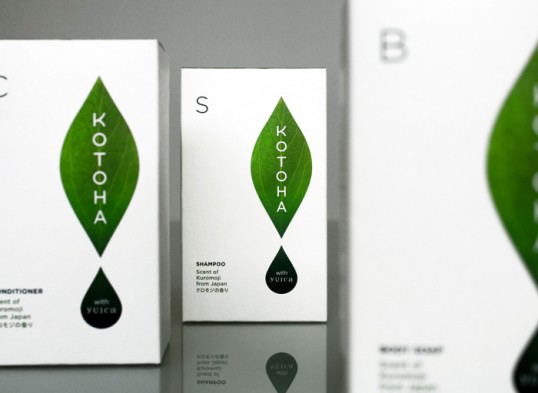 Designed by T-Square Design Associates | Country: Japan
"A new 'forest-bathing' brand from Japan.
From the refreshing scent of Japanese spicebush (kuromoji) to the exotic sweetness of Anise Magnolia (nioikobushi), yuica is the pure essence of Japanese forests, distilled into 100% natural essential oils. The benefits of yuica are perhaps best expressed by the term "forest-bathing", which has increasingly become popular here in Japan.
Kotoha, a new brand of hair and body care products with yuica's aroma oil, are made solely from plant-based ingredients. Kuromoji line-up will provide care for damaged hair, while Nioikobushi line-up will provide care for your scalp."