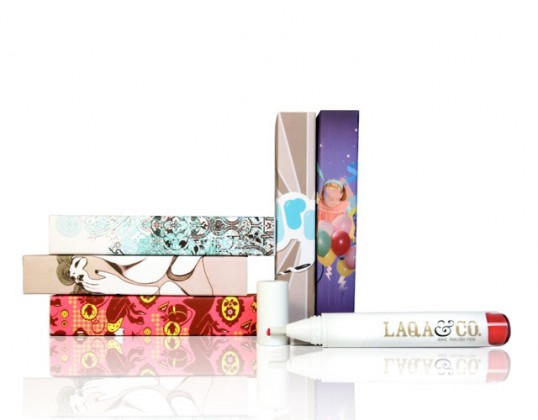 Designed by LAQA & Co. | Country: United States
"We are a start-up cosmetics brand that wanted not just to stand out, but to stand for something. More than just beauty, we try to provide inspiration for young women to achieve their goals and provide alternative roles models for them. Quite a tall order for a wee beauty brand, no?
Well we decided use our packaging as a canvas for young artists, featuring specially commissioned work, with artists receiving a profit share of each product sold.
Each product color is used to inspire each piece of art, that in turn can also hang on someone's wall. The box leaflet explains our mission and where to find the wall art for sale, in the most un-leaflet way possible."