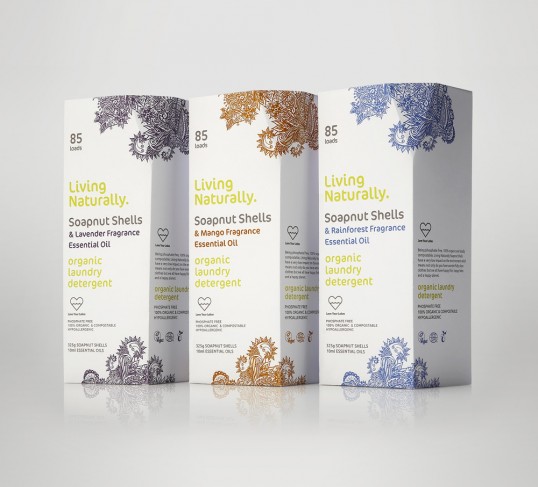 Designed by SabotagePKG | Country: United Kingdom
"SabotagePKG have designed the brand identity & packaging for Living Naturally.
The brief was to create a versatile, ecologically premium brand that would compete within the FMCG sector.
The brand was applied graphically & structurally, incorporating a henna inspired illustration for their lead organic laundry detergent product line.
The range comes in Lavender, Rainforest & Mango fragrances."