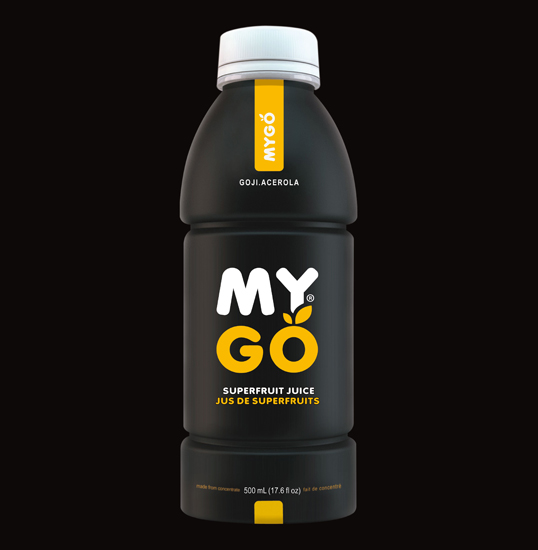 Designed by B&T Group | Country: Canada
B&T Group has redesigned the packaging for MYGO Superfruit.
"MYGO is a superfruit juice, rich in antioxidants. It contains goji berry, an ancient Chinese medicinal fruit, often called " the fruit of happiness". It is believed to stimulate and boost your fundamental energy.
MYGO is also rich in Vitamin C, and is a healthy and effective alternative to current energy drinks. Super tasty, super vitaminized, super healthy."