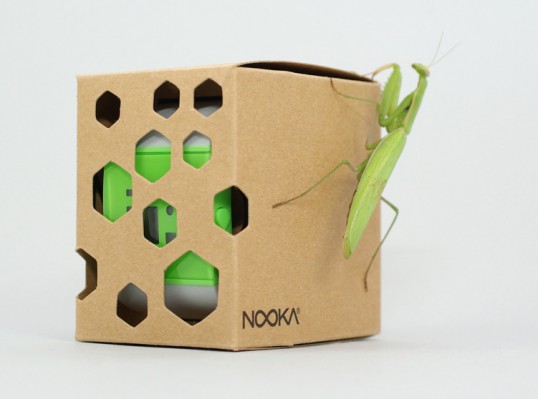 Designed by Nooka | Country: United States
"Nooka is continuing its tradition of green packaging with the introduction of the Nooka Glue-less custom box. This paper packaging is truly eco-friendly, requiring minimal material, minimal labor and is biodegradable. The new packaging will be shipping with the Zub 40 line as part of our fall 2011 collection.
Nooka is a New York fashion design company founded by artist/designer Matthew Waldman. The ethos of Nooka is universal communication, which guides the creation of products with enhanced functionality that engage the mind as well as the body—mindstyle™.
Most prominently known for its line of timepieces, Nooka has expanded their range, creating a Mindstyle™ brand with the addition of innovative accessories and a fragrance."