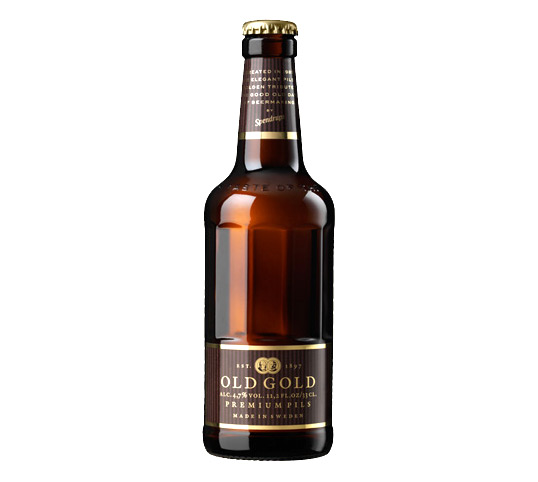 Designed by Neumeister | Country: Sweden
"Input: Old Gold has been the flagship in the Spendrups brand portfolio since 1985. Noted for its design when it was launched, it has recently begun to fall by the wayside after a number of design updates.
Output: The new decagon bottle and the clear design language take us back to another age. A golden tribute to the good old days of beermaking, combined with a firm grip on the 21st century.
Outcome: The relaunch was a great success, despite the design upgrade being the only activity."