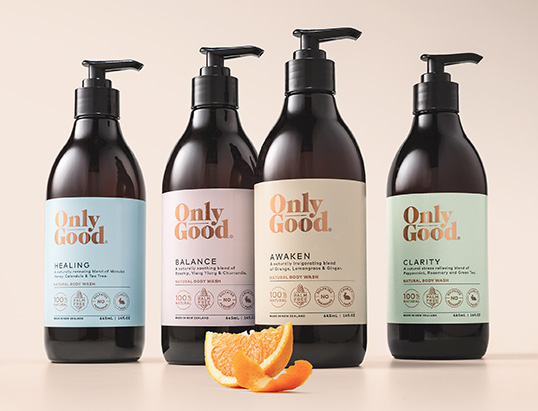 Designed by Milk | Country: New Zealand
"Our brief from long-term personal care client API was to deliver an eco-friendly, 'department-store-type' brand into supermarkets at an affordable price. Making an uncompromising, design-led range accessible, at an affordable price point.
As natural and gentle as it gets the product needs to sell based on more than simply its ethical credentials – it's got to feel desirable and an everyday indulgence.
As always in the FMCG space, quick, clear communication is key – so the name Only Good was key to representing the 'all or nothing', no compromises range. 'Decor appeal' is important – sleek amber bottle, simple design, and strong use of typography make this a pack that can be proudly displayed in the bathroom. A more natural high-end aesthetic."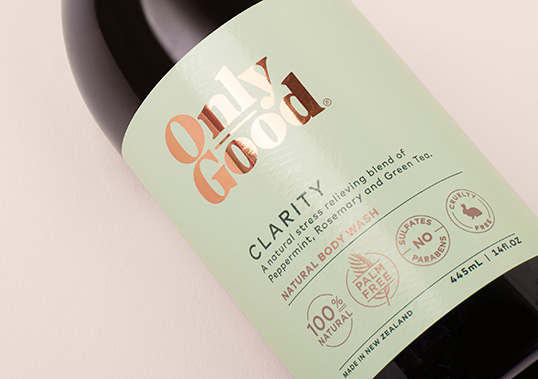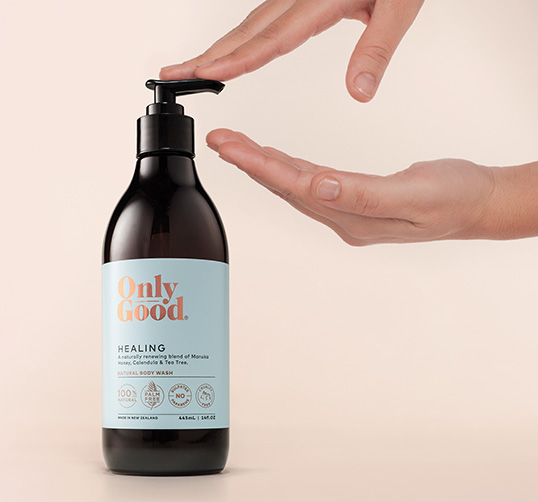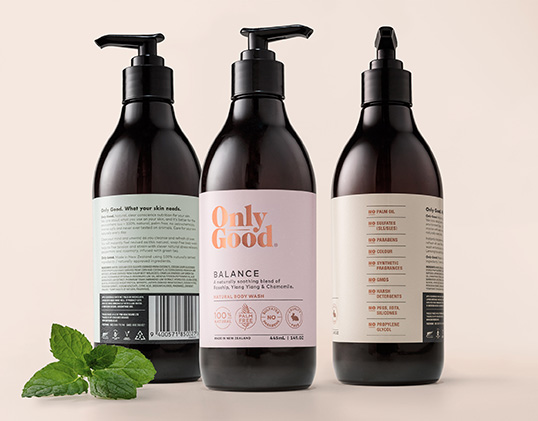 "Copper foil applied to the name adds a high-end element, without the baggage that comes with elitist gold foil. Its colour is also echoed in the benefit messaging. Back of pack copy reinforces the assurance of making the right choice and emphasises the sensory experience through descriptions of the essential fragrance blends. The stock has a premium textural quality, that is also resilient enough to live in the shower without degrading.
We also led with a suite of symbols that clearly and honestly communicate the natural and ethical ingredient benefits. Despite premium, department store ingredients and design cues, the range offers exceptional value for money, so this was all achieved on a budget.
Only Good achieves more in terms of natural and ethical qualities than any other brand available in supermarkets. It was a joy to work on a product range with such a clear point of difference and impeccable ethics."