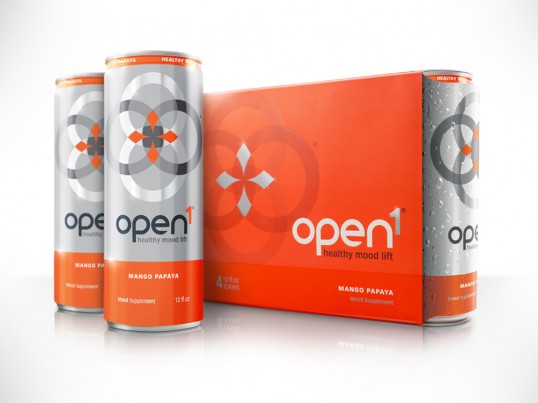 Designed by Curious Design | Country: New Zealand
"Whenever you need a healthy mood lift, just turn to Curious Design –as the creators of Open1 did!
Open1 is a refreshing alcohol-free tonic that helps lift your mood in a healthy way. Crafted on a foundation of carefully selected amino acids and natural plant extracts, Open1 encourages feeling more open, uplifted, and connected.
Curious was commissioned by US client Synaptent LLC to create packaging that reflected the positive social nature of the product. By clever use of interlocking circles encasing a 'positive' central icon, this design truly connects with the target consumer."