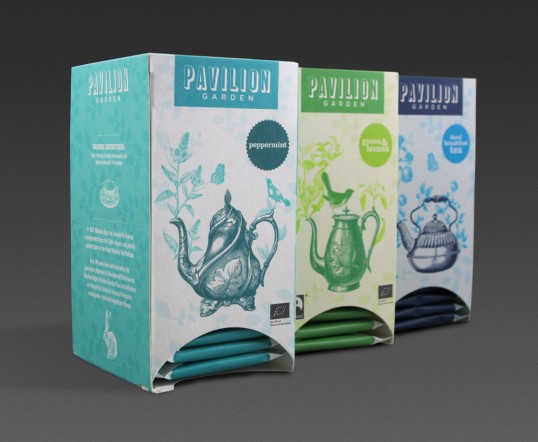 Designed by One Darnley Road | Country: United Kingdom
"The brief: Matthew Algie approached us to create a new brand identity that would reinforce the company's long standing positioning in the tea community.
Matthew Algie Esq. first began blending tea consignments in 1864, proudly packing them for Victorian Tea Pavilions. Over 140 years later, the company continues to take pride in its rich history (and its tea, of course) and wanted us to create a new identity to reinforce this reputation.
The project: Having assessed their competitors and target audience, we aimed to acknowledge the product's heritage while appealing to the more contemporary tea-drinker.
We sourced old Victorian drawings to emphasise Matthew Algie's past – choosing an individual teapot for each of the 10 teas and infusions – and balanced this vintage style with vibrant, contemporary colours."