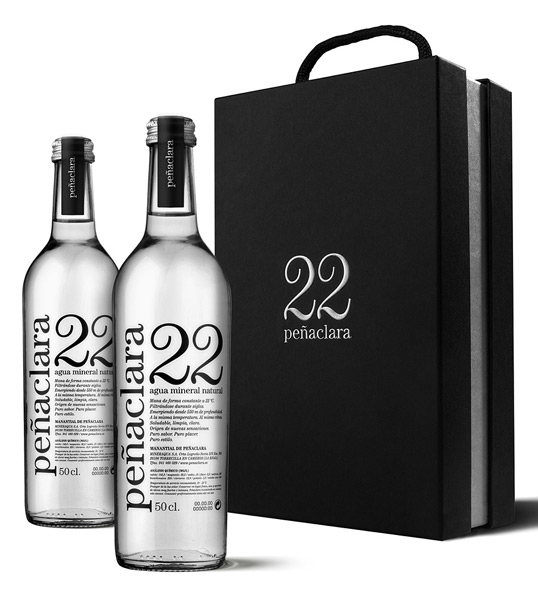 Designed by (calcco) | Country: Spain
Gorgeous work from Calcco for 22 Peñaclara Mineral Water. Roughly translated through Google is a description below.
Maintain a constant 22 º C. Filtering for centuries. Emerging from 550 m depth. At the same temperature. At the same pace. Healthy, clean, clear. Origin of new sensations. Pure flavor. Pure pleasure. Style.