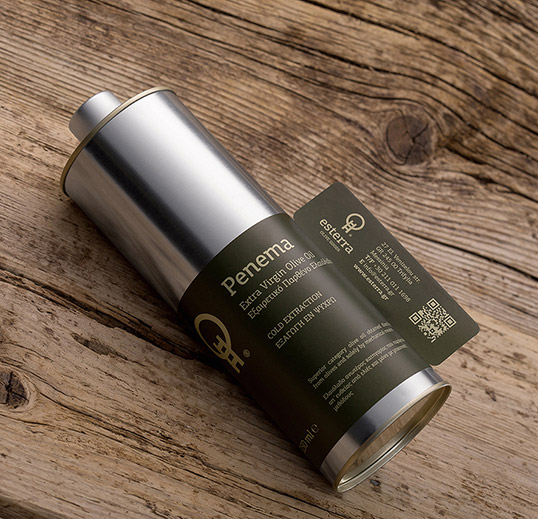 Designed by Chris Trivizas | Country: Greece
"Esterra® is a family Company that deals with the cultivation, commerce and export of olive oil, as well as other quality products based on the olive. Our enterprise has as goal to develop and expand its activities to other agricultural products, cultivated in the fertile land of Messinia.
The name of the Company comes from the union of the archaic "es" (from) with "terra" (land, in latin) and its goal is to express the connection of the Company to the traditional cultivation and the purity of the products of this land.
The design of the symbol of its trademark also stems from the values that mark this Company. Thus, knowledge and tradition lead to the design of an eternal unique olive tree, which has a ladder as a trunk, an element that symbolizes at the same time the traditional way of collecting olives as well as the modern, dynamic prospects of the Company."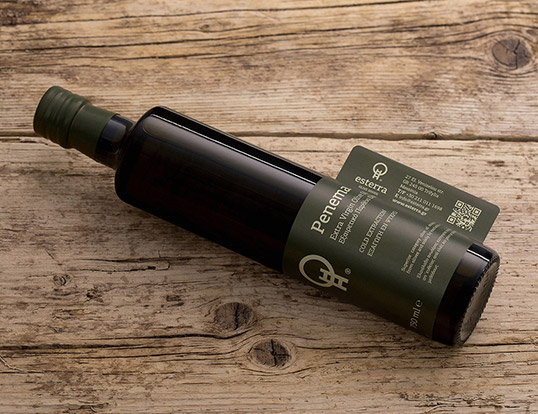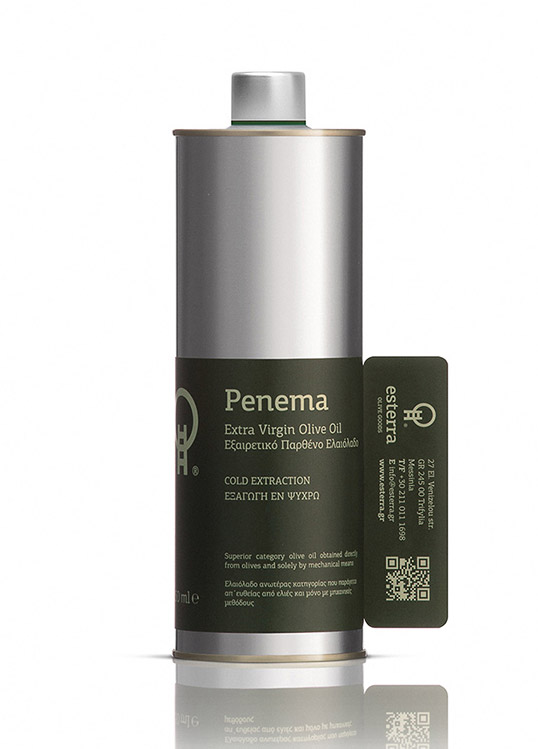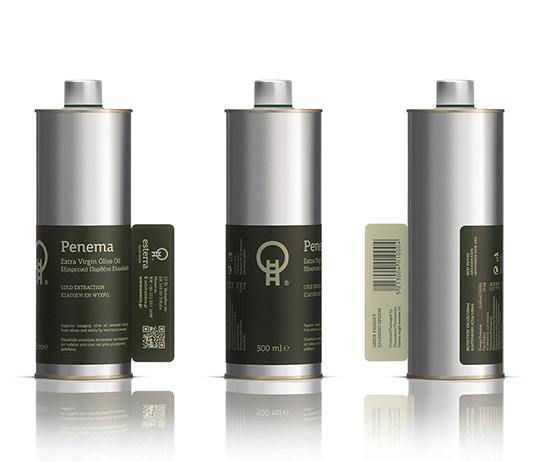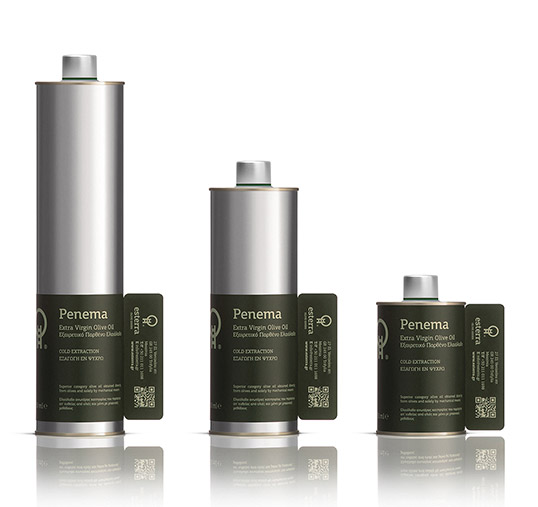 "The packaging design consists of three tin containers (250/500/750ml) and three Dorica bottles (250/500/750ml). Having studied all aspects of the containers we created this label, which is the same for all containers and features an ''ear'' that sticks out, creating extra space for the products' written identity."