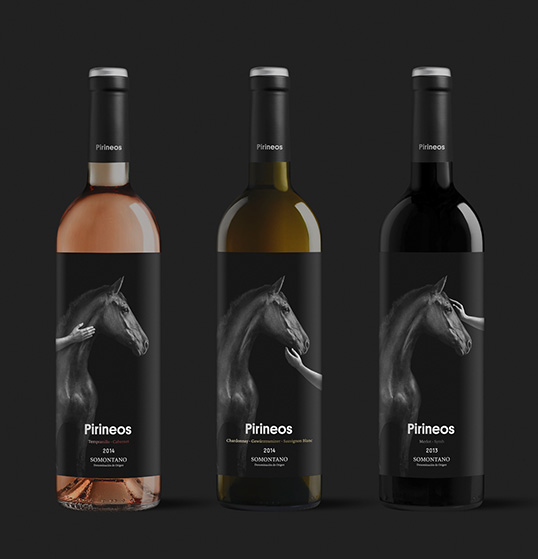 Designed by Moruba | Country: Spain
"Pirineos is a wine from Somontano in need of a new image. The natural surroundings of this winery inspired us to feature the figure of a horse as a metaphor for untamed and exuberant nature that, guided by the hand of man, can produce its best fruits.
"There is a profound impulse in nature. Like a wild and noble animal that we are allowed, sometimes, to attract and to form. Pirineos gives shape and expression to the spirited bravery of Somontano".