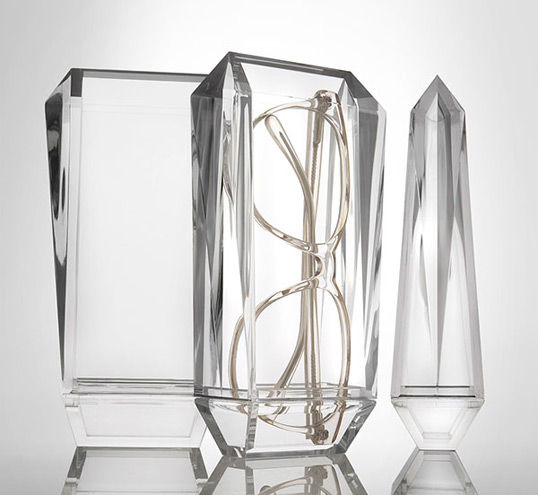 Designed by SabotagePKG | Country: United Kingdom
"Taking their inspiration from the idea of prisms and glass reflections, SabotagePKG has created a truly unique glasses case which looks like it has been carved from glass or crystallines. The result is as eyecatching as the glasses themselves, perfectly complementing the Prism brand's positioning towards people for whom glasses are an important aesthetic accessory.
The completely transparent two-piece, injection moulded case stands upright and reflects the core idea that glasses are all about light and vision. The case design also stands apart from anything else on the market, giving the Prism brand real standout at point of sale.
SabotagePKG's Creative Director, Sav Savva, comments: "Prism glasses are hand-made and hand-finished with great emphasis laid on combining traditional techniques with beautiful modern aesthetics. We therefore worked with these brand values to create something equally unique that would reflect the traditional function of glasses and add an aspirational, beautiful look to the packaging itself. It's been very rewarding to see a number of famous faces already wearing the products."